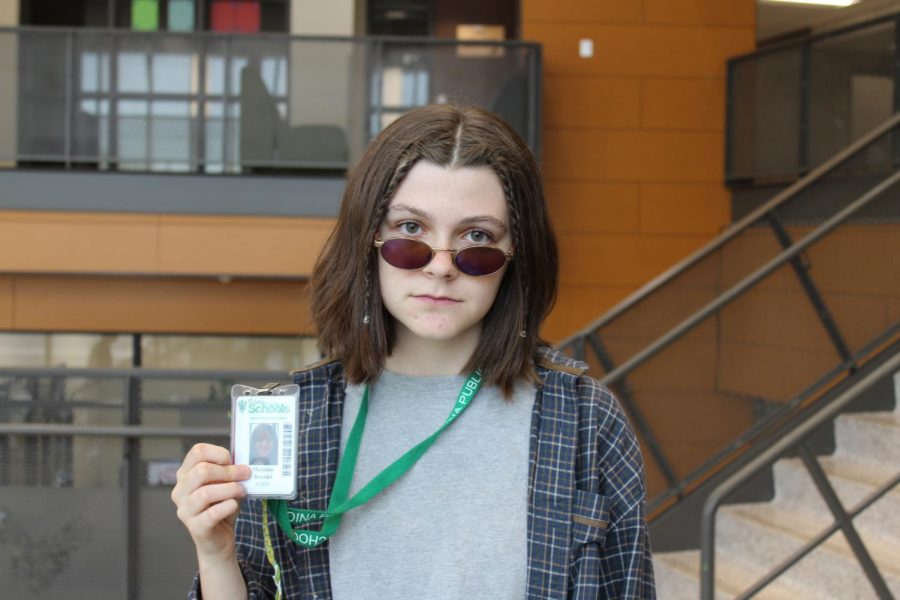 Madeline Brandel is a junior at Edina High School. This upcoming school year she has taken on the
new responsibility of page editor. Hopefully something that won't send her into a stress induced
coma. She has a profound interest in signing up for as many clubs as she can at the activities fair,
only to attend a solid two of them. In her free time, you can see her having another existential crisis
that will either end up with her cutting her own bangs or laughing hysterically. One of her few
talents is making Zlogs (Zephyrus Vlogs) that don't help the class in anyway but make her feel
important and needed. However, she puts all that she's got into her vlogs and she won't shy away
from doing the same for her duties as a page editor.
Madeline Brandel, Page Editor
May 22, 2020

Zephyrus presents: e-learning highlights

(Story)

May 20, 2020

Zephyrus Seniors 2020

(Story)

Apr 24, 2020

Zephyrus vlog: our life in distance learning

(Story)

Feb 25, 2020

Mangalick earns a (temporary) seat in Congress

(Media)

Feb 15, 2020

AOTM: freshman Uma Corniea

(Media)

Dec 04, 2019

African American History course hides in the shadow

(Media)

Nov 18, 2019

Jerry's and Edina Public Schools partner to fundraise for student meals

(Media)

Nov 11, 2019

National Merit program propels seniors up to success

(Media)

Oct 19, 2019

Under the surface of Mirror Lake

(Media)

Oct 08, 2019

Boys' Cross Country makes a comeback

(Media)

Oct 07, 2019

Parking at Edina High School; the perils and pitfalls

(Media)

May 23, 2019

A review of Edina Concert Choir's Current Jam

(Media)

May 20, 2019

Mr. Lundgren's passion for art explains a bigger picture

(Media)

May 09, 2019

Studco strives for a successful prom

(Media)

Apr 28, 2019

Hearing the Other Side club introduces a bipartisan approach to political discourse

(Media)

Apr 15, 2019

Activities Director Troy Stein: a day in the life

(Media)

Apr 06, 2019

School cancellations affect students and classes

(Media)

Apr 02, 2019

The pros & cons of parking passes

(Media)

Apr 01, 2019

Student Council is not just a stereotypical Disney movie or high school popularity contest

(Media)

Mar 29, 2019

Student tattoos: a different kind of art

(Media)

Mar 07, 2019

EHS Backpack Tutors take a step back from tutoring in Minneapolis

(Media)

Feb 11, 2019

212 Leadership relocates to a flex space

(Media)

Jan 23, 2019

Edina Dance Team strives for a healthy and successful season

(Media)

Jan 02, 2019

EHS Orchestra brings joy to kids at the Children's Hospital

(Media)

Dec 30, 2018

East Coast fast food staple finds its way to Edina

(Media)

Dec 21, 2018

Students spread the Christian faith through athletics

(Media)

Dec 09, 2018

New Russian Pop Culture Club opens at EHS

(Media)

Nov 05, 2018

EHS Interact Club promotes student community service

(Media)

Nov 02, 2018

Athlete of the Month: Andrea Janson

(Media)

Oct 22, 2018

EHS students serve on prestigious Minnesota Youth Council

(Media)