Administration unveils air-purifying method to curb COVID-19 via essential oils
April 1, 2021
Following an uptick in COVID-19 cases, the Edina High School administration proposed the implementation of essential oil diffusers in overcrowded classrooms. These diffusers operate in conjunction with industrial air filters previously installed by district administrators. They were added after the Center for Disease Control and Prevention recently announced that updated air ducts will not stop the spread of COVID-19.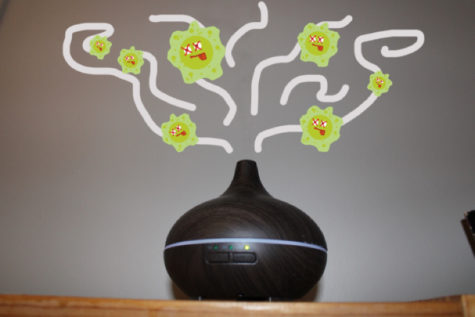 "After the CDC said that the air ducts didn't work, we at least wanted to make it a comfortable environment for in-person students," an anonymous administrator said. A lavender scent is used to relax students who may feel especially anxious while 40 people crowd the classroom. Additionally, students are able to create their own combination of essential oils; the EHS administration is encouraging students to develop a "signature scent" in accordance with personalized learning standards.
"I'm not sure why people keep telling me that 'essential oils are the new vaccine.' I do like smelling better, though,'" sophomore Gary Ronson said. Similar to Ronson, several EHS faculty members and students have expressed mixed feelings towards the project, citing an increase in hygiene in addition to personalized learning expansion.