November 13, 2018
On Oct. 19, 2018, the Center for Disease Control (CDC) released data illustrating that there is a spread of a polio-like illness in the United States. Currently, seven children, all under the age of ten, have similar confirmed diagnoses' of AFM in Minnesota. This report has raised concern, because...
November 7, 2018
Picture your elementary school self in gym class: you crouch down with a wooden stick to maneuver a ball on the squeaky gym floor as sweat drips down your tomato-red face during a game of… Native American lacrosse? Originating from Indigenous culture, lacrosse is not considered a traditional gym class...
Subscribe to Zephyrus Print
Want Zephyrus delivered to your home? Subscribe now for a $15 flat fee!
Girls' Varsity Tennis takes the cake at State following a win at Sections
November 12, 2018
Boys' Cross Country wins State competition
November 11, 2018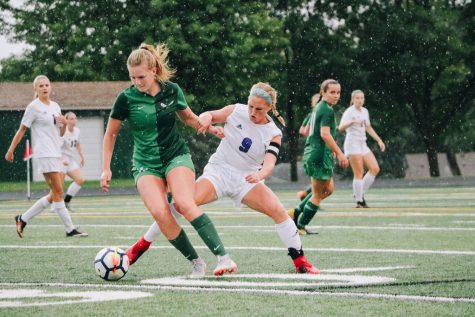 Girls' Varsity Soccer players honored by being named All-State
November 8, 2018