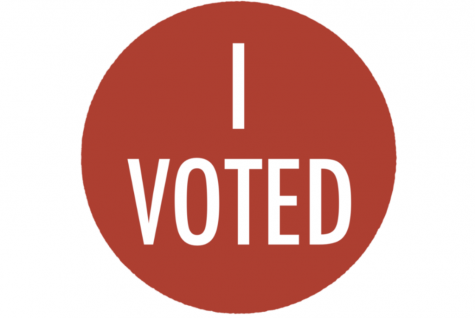 October 16, 2018
Two years ago, with the 2016 presidential election fast approaching, all talk was of politics. Students expressed their political opinions freely, and debate about presidential politics was common. However, with the 2018 midterms fast approaching, the political atmosphere lacks the debates that 2016...
October 15, 2018
When comparing a regular teacher and a substitute, each has their own benefits. When the teacher is present, the class is more efficient, whereas substitute teachers bring a new energy into a classroom that can be beneficial to many students.   Edina High School's new program of virtual substitutes...
Subscribe to Zephyrus Print
Want Zephyrus delivered to your home? Subscribe now for a $15 flat fee!
American Sign Language class at EHS taught by new deaf teacher
October 12, 2018
EHS teacher Lindsey Smaka selected as representative for Fulbright Fellowship
October 6, 2018
Congratulations to the 2018 homecoming court!
September 18, 2018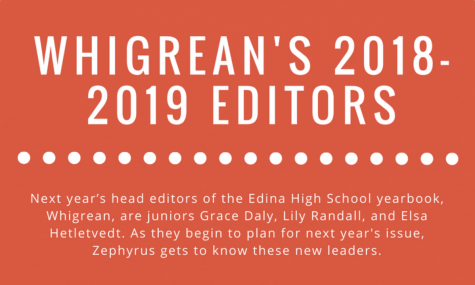 Meet Your 2018-2019 Whigrean Head Editors
June 16, 2018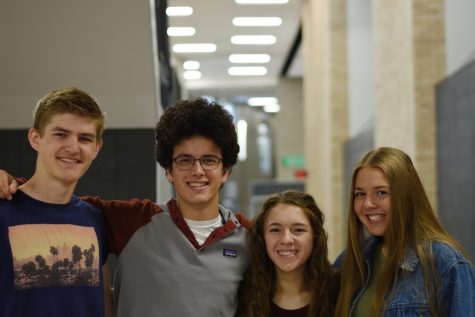 Meet the 2018-2019 Student Council Leadership Board
June 8, 2018
Crossing the digital line of parenting
October 14, 2018
Media representation should be supported, not criticized
October 12, 2018
Was Mollie Tibbetts used as a political pawn?
October 10, 2018
Letter to the Editor: Zephyrus on 10/4/18 regarding the article: Was Mollie Tibbetts used as a political pawn?
October 5, 2018
High school actions are not free of consequence
October 2, 2018