Students spread the Christian faith through athletics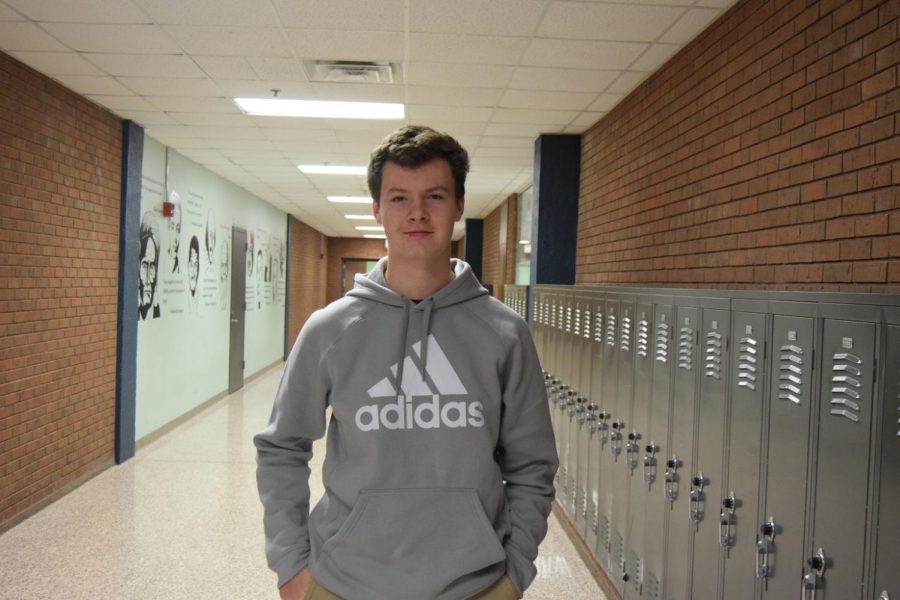 The Fellowship of Christian Athletes, or more commonly known as FCA, is a nationwide program that was originally founded in 1954 by a basketball coach named Don McClanen. He wanted to use the star power of athletes to reinstill Christian values in the United States. Now, the FCA club at Edina High School is continuing McClanen's legacy.
Sophomore Grant Rosselit says that athletics is something people can relate to, which makes it a valuable way to ensure comfort when discussing their faith. "We combine it with athletics, coming at it as 'okay, what do we have in common? And how can we get that group of people to come together and talk more about what it means to be a Christian?' That's how we create that fellowship," Rosselit said.
To Rosselit, FCA is more than just an extracurricular. "FCA is a fellowship. It's a group where we get together every other Monday night. We're all a group of athletes that want to share the fellowship of Christ and we want to spread and share the joy of Christianity that we experience," Rosselit said.
As the host and club's leader, senior Peter Engelking plans the group's meetings: "First we do an icebreaker. The icebreaker is just a game to get everyone going. You can learn everyone's names if you don't know them. And then after that, we do chapter and verse, people share their own verse or one of the leaders will say a verse and what it means to them. After that sometimes we have guest speakers or youth leaders, or if an FCA person wants to share their testimony we can do that. Then we end with a game and the games are fun because you can win a gift card, so it gets pretty intense," Engelking said.
Engelking is sure to emphasize that the group is open to all. "You don't have to be a Christian, you don't have to be an athlete. It's just a fun community. You talk about the Lord and play games. There's treats, it's fun," Engelking said.
This sentiment is echoed by Rosselit. "I would say just come, even if you're not a Christian, just come and see how it is. See if you like the message. We always have food and drinks and games. It's just a good time overall. If you end up not enjoying it, that's okay, but I always encourage everyone to come," Rosselit said.
Ultimately, Engelking finds that FCA is worthwhile because it allows him to have a positive influence on his school community: "It's just really fun knowing that I'm making an impact on other students. If they're Christian and pretty quiet about it, they can learn how to talk to others about it."
About the Contributors
Theo Teske, Copy Editor
Theo is a senior and third-year Zephyrus member. As a copy editor, Theo is able to stoke the fires of his passion for journalism. When not writing articles,...
Madeline Brandel, Visual Editor
Madeline Brandel is a senior at Edina High School. This upcoming school year she has taken on the new responsibility of visual editor. Hopefully something...