New studies reveal 12 masks more efficient than two, leading to increased suffocation
April 1, 2021
Through a new study conducted by the Centers for Disease Control and Prevention, experts announce that wearing 12 masks is more effective than wearing two since it prevents exposure to harmful droplets and helps people stop breathing altogether.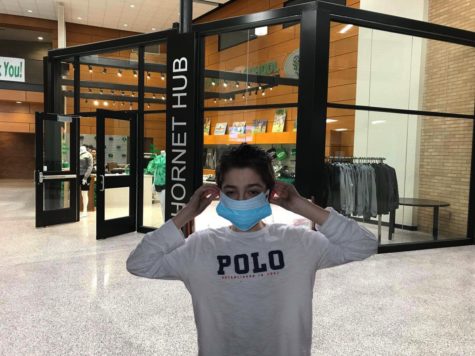 "Forcing citizens to wear a dozen hot, itchy, and uncomfortable masks all day every day is the best idea we've had in our efforts to slowly suffocate the American population," said CDC director Dr. Rochelle Walensky, who highlighted the importance of masking up even if the tight fit stifles an individual's ability to breathe. "It's a great idea for citizens to adopt this new measure—not only because people will forever be immune to coronavirus, but the masks will hide others from observing the lightheaded and delirious sensations individuals might feel as they wrestle to breathe."
 Walensky insists all Americans wear their surgical and cloth masks in alternating patterns unless they want to be more susceptible to the virus, stating that wearing two masks allows for maximum breathability and ineffective virus prevention.