"Bones of What You Believe" by Chvrches Review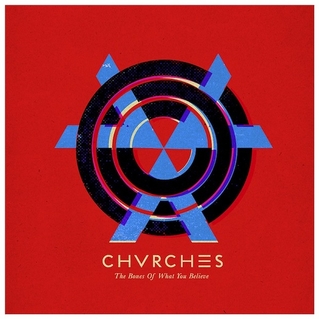 Will's take on "Bones of What You Believe"
It seems the modern, popular thing to do now is to tap out a beat on an eighties-era synth. But of the groups doing this, Chvrches does it the best. With sweeping songs full of emotion, the band takes the listener on a journey with each track.
Lead singer Lauren Mayberry's hauntingly beautiful voice is what sets Chvrches apart from the multitude of synth-driven artists. But don't take Chvrches to be a bouncy, happy electro-pop group that's happy to be here. "What the f— were you thinking?" croons Mayberry on "We Sink." Woah. All of a sudden we're snapped out of the happy mood. While the beat is pretty uptempo, the song is pretty darn pointed: "I'll be a thorn in your side until you die," she sings. Watch out world, Chvrches is here for the long haul, and you darn well better listen.
The rest of the album follows along in the same manner: synth-filled tracks that, upon first listen, are uplifting, but in reality are deeply rooted in heavy, dark topics like stalking and realizing the one you love isn't who you thought they were.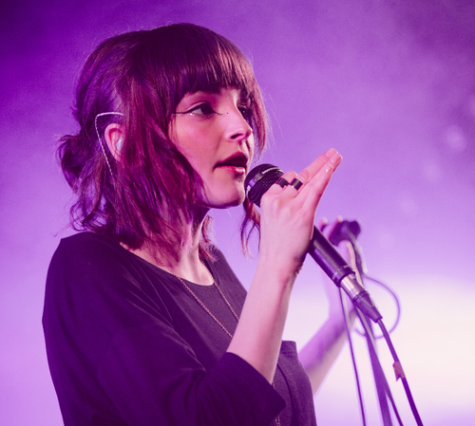 My favorites ("We Sink", "Tether," and "Lungs") showcase the band in a different light. "We Sink" is a quickly-paced warning to watch yourself because Mayberry is bigger than you could ever imagine. "Tether" is a slower ballad with echoing guitars and a soft chorus full of emotion. Finally, "Lungs" puts Mayberry's vocals into full repose and pushes them further than any other song does.
Key tracks:
"We Sink"
"Tether"
"Lungs"
Rating: 4 out of 5 stars
Micah's take on "Bones of What You Believe"
My favorite genre of music has always been "Unclassifiable." Music that can't be put neatly into a bin appeals to me more than anything formulaic ever could. Maybe it doesn't succeed – maybe it drags, maybe it doesn't soar – but at least it takes a risk.
"The Bones of What You Believe" is beyond a doubt unclassifiable. It's too electronic to be pop, too poppy to be rock, and too hard-rocking to be electronic. The vocals are spare, wispy, and distinctly Scottish, almost living out of time, even as the synths are sawtoothed ones distinctly from 2014. "Night Sky" sounds like the best (and angriest) Katy Perry single ever, and it didn't need nine people to write it. "The Mother We Share" just sounds like nothing else.
The only thing "The Bones of What You Believe" can be categorized as, actually, is a first album. In a way, it's a kindred album with Vampire Weekend's self-titled debut – a collection of catchy but immature songs that hint at infinite possibilities for growth. The songs sound a little too similar and a bit too tight – the best thing Chvrches could do would be to give their music a little breathing room.
But that's besides the point. "The Bones of What You Believe" is an auspicious debut, and I'm looking forward to seeing where Chvrches goes from here.
Key tracks:
"The Mother We Share"
"Lies"
Rating: 4 stars out of 5
Leave a Comment
About the Contributors
Micah Osler, Copy Editor
Micah Osler was born in the glorious October of 1995, in the high heavenly mountains of De Troit, Michigan (a United State). A double rainbow appeared...
Will Hagens, Staff Writer
Will Hagens, or as he is known on the street, "Hills," is a man of many tastes. He dabbles in shooting moving objects and spends hours of his time...