"The Bachelor": A Head to Head
Megan's take:
Earlier this year, "The Bachelor" premiered its eighteenth season on ABC. For those of you who have been living under a rock, "The Bachelor" is essentially a dating game show. Some question whether the show is actually "reality" or not, but who cares? It's sometimes fun to forget your own problems by watching catfights break out on TV.
This season's bachelor, Juan Pablo Galavis, is an attractive Latino searching for the perfect wife and stepmom for his daughter. He is the first person from an ethnic minority to be chosen as the eponymous bachelor. Another reason to curl up next to the TV on Monday nights: endless footage of Juan Pablo. ABC has yet to fail on giving us an attractive bachelor, and Juan Pablo certainly has passed all expectations on that front.
Loading ...
Now, back to those catfights. Every season, there is always one girl that everybody loves to hate – essentially, the season's "villain." We have yet to find out who it is going to be this season, but that doesn't mean ABC has failed to air the drama. So far, we've seen everything from gossip to vicious glares when Juan Pablo has his back turned.
This show isn't for everyone, but if you're a sucker for reality TV, it's definitely for you.
Adair's take:
Oh, "The Bachelor." Even I, at some point, fell into the evil trap of this show. I watched about three seasons until I thankfully realized that it was poisoning my soul.
I can understand why people like watching it, though. Everyone loves to see some drama: a little catfight here and a little backstabbing there. Also, who doesn't love to see people "fall in love," so that they too can imagine themselves doing the same some day?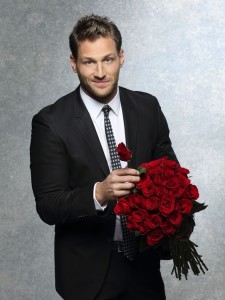 But let's get one fact straight: this show that presents itself as a way to set people up is in no way an actual means of "falling in love." It just isn't possible to have an honest relationship with someone when you know they are trying to have a relationship with someone else. I didn't know polygamy was something we supported in this country.
Let's be honest here: every person wants to be loved. And, especially, every person wants to have multiple people obsess over their love, which is another reason people love this show. They like to identify themselves as the eponymous bachelor or bachelorette. But just like fast food, just because you want something doesn't mean you should have it. Having twenty people fawn over and compete for you engorges your ego to the size of a watermelon.
Don't let this "reality" show make you think that fantasy can be reality.
About the Contributors
Megan Hussey, culture editor
Contrary to popular belief, Megan Hussey was not adopted from Ireland. Megan considers herself a healthy eater. Her diet consists of bagels, pizza, and...
Adair Andre, Staff Writer
Adair "Triple A" Andre is a staff writer. She isn't talented enough for anything else. Adair tries to run with the Girls' Cross Country team, but usually...