Students enjoy summer of fun working at Edina Aquatic Center
After spending their summer at the Edina Aquatic Center, many employees gratefully reflect on the life-changing experiences that their summer job provided.
"It's honestly the best job I've ever worked," senior Ashlee Kalair said. "The schedule was very flexible." Kalair believes the most memorable part of her work was the amazing community of employees at the Aquatic Center. "Whenever we needed anything we could just ask someone else and they would always be happy to help," she said. 
Senior Harrison Crawford says there were a variety of reasons that made his job at the Edina Aquatic Center this summer unforgettable. "The best part of working at the pool was getting to hang out with friends, meeting new people, and getting paid doing it. The tan was nice too," Crawford said. 
The sense of community was central to the positive experiences relayed by the many EHS students who worked at the Edina Aquatic Center this summer. Patrick Kiely, a senior, found that his job as a lifeguard provided him with the ability to make connections with his fellow lifeguards, and even patrons to the pool. "My experience was very memorable, and I think it is for everyone who is a lifeguard because you're often in situations that can deeply affect guests and yourself. I'd say that if you're looking for a job where you can contribute to society while building friendships with coworkers and community members, then lifeguarding is definitely the job for you," Kiely said.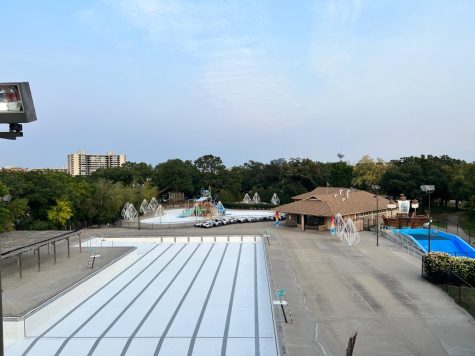 Senior George Klukow thoroughly enjoyed the ability to serve as a role-model to the younger visitors in the pool. "The best part of working at the pool was undoubtedly all the heartwarming interactions with the younger guests. The way children look up to you is adorable and how you can positively impact their experience at the pool is humbling and incredible," Klukow said. 
He described why his work at the Edina Aquatic Center this summer was so meaningful to him. "This summer at the pool was very memorable. The number of friends and lessons I have learned have been significant, and I would recommend it to everyone," Klukow said.