Minnesota introduces new non-binary option on licenses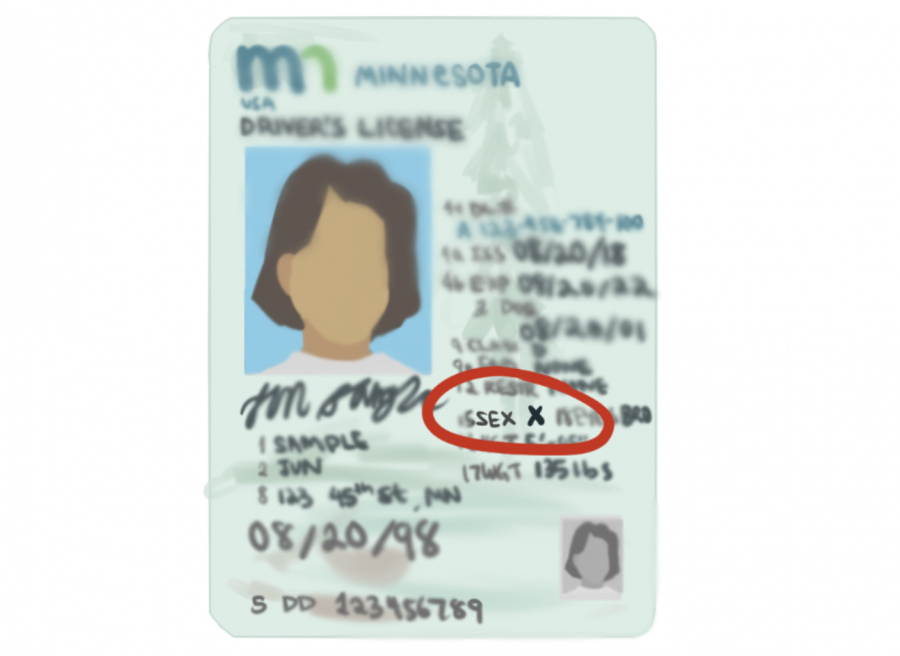 Greyson Mize, sports & activities beat lead
December 18, 2018
Since Oct. 1, 2018, the Minnesota Department of Motor Vehicles has started issuing driver's licenses that mark the recipient as neither male nor female. Instead of a 'F' or 'M,' individuals now have to option to have their sex marked only as 'X.' This change allows individuals to leave their sex undisclosed and became available with the installation of new software for the Minnesota Real ID program, which was implemented through the 9/11 Commission's recommendation to make state licenses easier to read and harder to duplicate. Minnesota's new Real IDs will be required to fly on domestic flights after Oct. 1, 2020.
Minnesota is the sixth state to implement this option after California, Maine, New York, Oregon, Massachusetts, and Washington. "Gender identification is a self-descriptor like eye color, height and weight," the Driver and Vehicle Services of Minnesota said in a statement on Oct. 3. In order to have a new or revised license issued, individuals will have to provide medical certification in the form of a letter from a doctor or psychologist as evidence of transition. There is no age restriction on the new identification option as long as the correct paperwork is presented, meaning Minnesota citizens as young as 15 can take advantage of this new feature.
Monica Meyer, the executive director of the LGBT advocacy group OutFront Minnesota told the StarTribune her organization has been working towards this change for two years. "What is really great about it is that people can have with them the gender identities that they are," Meyers said. "This is really great progress."
According to Mother Jones, an American news magazine, The National Center for Transgender Equality praised the decision in June when it became public knowledge that the non-binary option would be implemented. "Having an accurate ID is important for everyone to be able to move through the world, to be able to get employment, housing, enroll in school, obtain other IDs," Arli Christian, the State Policy Director at the National Center for Transgender Equality, said. "The more we have access to accurate markers on IDs, the more we help avoid discrimination and help people go about their daily lives."
About the Contributors
Greyson Mize, sports & activities beat lead
With a resume chock full of empty space, Page Editor Greyson Mize is a force to be reckoned with in all career realms. Although he has many talents, Mize...
Tiffany Qian, artist
The first word that comes to mind when describing Tiffany Qian is iconic. What other word could you possibly use to describe someone who dressed up as...