Junior Wins College Scholarship
Junior Christina Wagner received the Green Lights Against Bullying award that will pay for her college education.
On Jan. 13, junior Christina Wagner received the Green Lights Against Bullying award that will pay for her college education at any school she chooses to go to. The award involved a benefit event, including a fashion show, silent auction, and live jazz band. All of the money raised was given to Wagner's college fund.
The benefit was on Feb. 23 at the Skylark Rooftop in New York City and was dedicated to bullying prevention. The promotional slogan was "Compassion through Fashion."  Wagner had an all-expenses-paid trip to receive the award. She also spoke on Feb. 25 in front of an audience of one thousand students, politicians, and press.
Meredith O'Connor, a young artist in Canada who performed her new song "Just the Thing" at the event, and Saboroma Couture, a fashion company and sponsor of the award, contacted PACER National Bullying Prevention Center (the organization with which Wagner is highly involved), for candidates to compete for this scholarship. PACER contacted Wagner, and she sent in her application that told her story. She was chosen out of many qualified candidates.
"I'm looking at all over the country [for colleges], but in New York, I am definitely going to tour the campus of New York University. I am also looking at California, Iowa, and basically a bunch of places," said Wagner.
Wagner's work with PACER and bullying prevention stemmed from her sophomore-year passion project. "I was impacted pretty severely [by bullying] throughout middle school… I immediately knew that [it] was my passion. What I did was contact PACER National Bullying Prevention Center and ask them if I could volunteer… It just kept going from there," Wagner said.
Wagner has spoken to all the Pre-AP 10 English classes this year to motivate students to act on their passion like she did.
Since last year, Wagner has started a student speaker group called Faces of Change, which has members located all over the state. She is the co-chair. The group meets at PACER and discusses possible strategies to prevent bullying, and is involved with campaigns, events, and fundraisers.
"
When I see how many people I am impacting…all of the nerves are gone.
Wagner has participated in bullying prevention fundraisers, seminars, and has spoken to leadership groups all over the Midwest. Recently, she traveled to Iowa for a governor-sponsored event, where she was paid to speak.
Wagner has been contacted for interviews with CBS, ABC, the Minneapolis Star-Tribune, and the St. Paul Pioneer Press. "I have had an audience of about two thousand… I was on CBS evening news, so that was huge. It was a national audience," said Wagner.
"Even in a [crowd of two thousand], I can change at least one of these people's lives… when I see how many people I am impacting and how they are impacting me, all of the nerves are gone," Wagner continued.
Wagner has also testified in front of the state senate committee in support of the Minnesota Safe Schools Act. Wagner commented that the current Minnesota law is only thirty words and is ineffective. The Minnesota Safe Schools Act, however, is several pages long and requires all schools to have proper training, rules, and regulations. "Basically, [it is] a very specific, and effective way to keep all children safe in Minnesota schools," said Wagner.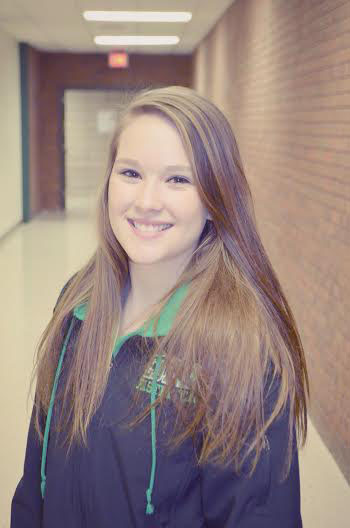 The bill did not pass last spring, but she plans on testifying again and has helped edit the bill. The committee will reconvene this month. "We are hoping to pass it… we are already getting to work with it. It's a lot stronger this year," said Wagner.
Many students, Wagner said, are involved in bullying prevention all over the country. Through her experiences, she has met many involved students working towards the same goal of ending bullying. They continually share ideas and work together to better their communities.
"That's the coolest part about what I do," Wagner said. "While I feel like I'm impacting others, and people say I've helped so many others, it's really them that have helped me… I didn't think I would be able to get over my own bullying experiences. My advocacy is what helped me through it."
Leave a Comment
About the Contributors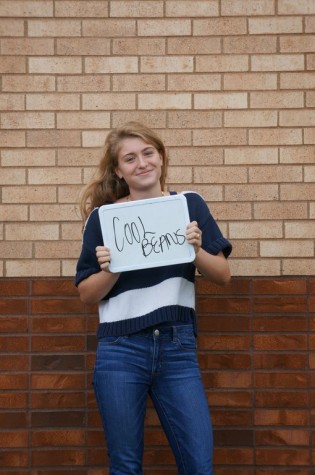 Audrey Sheehy, front page editor
Sure, you could say that she lights up the room as soon as she enters (apparently that's what her fortune cookie said…), but this opinionated, clever,...