Edina Committed and Sober Squad: What's the Difference?
Both Edina programs deal with alcohol and substance use.
Edina High School offers many different opportunities for its students, including a wide range of sports, clubs, and activities. To prevent the use of alcohol and substance abuse at Edina, and to advocate for a clean lifestyle, students can join one of two groups: Sober Squad and Edina Committed. The question is: how are these two groups different, and why are there two?
The Edina Committed program began a year ago. "It is a group that focuses on promoting a healthy lifestyle, it's not solely about substance abuse…we work to emphasize on taking care of yourself," said senior Annie Engen, one of four athletes, also including senior Preston Carroll, junior Dan James, and junior Catherine MacLennan, selected to co-lead the 2014 initiative. The four of them attended a four-day seminar in Lake Placid, NY.
The program gives contracts to each varsity sports team to sign, committing the players to live healthy, and stay sober. They will also be given out to the large arts groups, mainly band and orchestra, this year. The contract is optional to sign, and members of the team are told they will not be judged or penalized if they choose not to sign.
The captain is responsible for making sure everyone stays committed. "We try not to involve coaches because it means a lot more when a captain talks to their team rather than when an adult figure says it," said Engen.
Each contract is written for the period of the season, but it is encouraged that they continue with their pledge off the field. No penalty is written in the contract. Players, however, can be reprimanded severely if they are caught depending on the team's rules and the school's code.
"
It is strict that they must be completely sober all the time.
Unlike Edina Committed, the Sober Squad is a developed program that has been at Edina for many years, and its main focus is the prevention of alcohol use and substance abuse. The club meets on Collaborative Wednesdays, and sends members to go educate the middle school students. They also have an upcoming presentation with the Edina City Council where they will be bringing members of Edina Committed to jointly educate parents on how to help their teens with substance abuse.
There is an application process to join Sober Squad, which includes a contract, and a short essay on why the student wants to join Sober Squad. The group is open to anyone at EHS that does not want to use substances, no matter their past background, but it is strict that they must be completely sober all the time.
"[Punishment is] a long process. A concern is brought to one of the presidents who then will bring it to Mr. Nielsen. It all depends on the situation, but you can lose your position in the club," said senior Magen Puerzer, who is one of the club's presidents along with Annika Smith-Ortiz and Phoebe Cotter.
"Very rarely though, do they ever deal with those situations," said Puerzer. There is no opportunity to letter in Sober Squad.
Leave a Comment
About the Contributors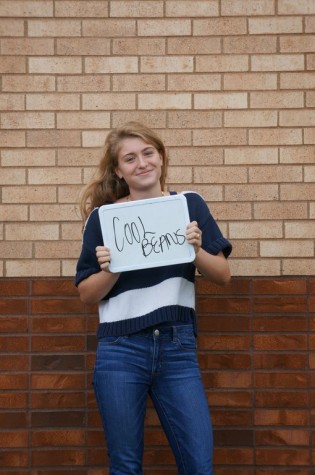 Audrey Sheehy, front page editor
Sure, you could say that she lights up the room as soon as she enters (apparently that's what her fortune cookie said…), but this opinionated, clever,...