Asia Mall opens its doors as a growing hub of Asian culture
The newly open-for-everyone Asia Mall maintains growing attention as authentic Asian cuisine and culture makes its way into Minnesota's metro area. With multiple food vendors from different regions of Asia, the versatility affords visitors a truly unique experience.
Located in Eden Prarie and built atop the previous Gander Mountain, Asia Mall features options varying from boba tea and mochi donuts to a seafood market and even a mini arcade area located on the second floor. Whether it's grabbing a bite to eat or shopping for Asian snacks in the market area, Asia Mall offers the public exposure to all sorts of asian culture. "You don't really see people focus much on Asian heritage… it's a really special thing to have Asian centered culture come together," junior Emma Kenny said.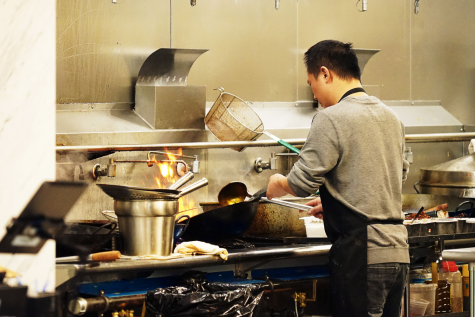 Many of the things sold at Asia Mall are not a part of mainstream American culture, non-conventional seafood like razor clams and jellyfish are unique and accessible at the seafood market. Seafood is not the only unique thing Asia Mall carries; they also bolster hard to find Asian snacks and fruits including shrimp chips and Durian, which is so popular that the owners had to limit the amount of the fruit each customer can grab.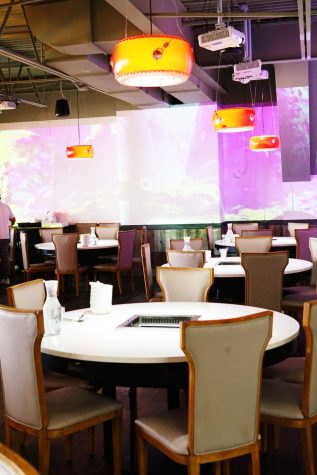 No doubt, Asia Mall has an abundance of different stores, but there is still more to come. The second floor features empty areas currently open for leasing allowing people to start their businesses as future vendors free to share what they love about their heritage. "I like how the shops and stores are free to represent their culture and be proud of that." Kenny said.
Asia Mall's uniqueness comes in part from the incorporation of modern twists into some parts of the mall. Things like eye-catching logos, foods, and social media marketing are big contributors to the popularity as well as the particularly unforgettable robots wandering both inside and outside of Hot Pot City.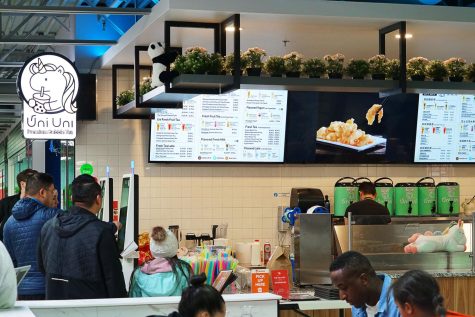 Looking to the future, The hope is that with expansion, more unexposed people will enjoy Asian culture. "I hope more people can learn to appreciate Asian culture and broaden their horizons to see a different side of life they're not used to," Uni Uni Bubble Tea Supervisor Henry Hu said.