Top trails around Minnesota (for those who want to stay close to home or escape the cities)
Spring has arrived, and with it comes the opportunity for students to take their thrifted gorpcore finds from the halls of Edina High School to the hiking trails—where they belong. Read on for some of the best spots to get outside this spring.
*Photos courtesy of Olivia Sedarski
Minneapolis/Greater Metro
Richardson Nature Center
*Indoor facilities & restrooms, quick drive, free parking, leashed dogs permitted.
Richardson boasts a surprising quantity of trails considering its accessible location. The nature center's main building serves as a hub for various outdoor education programs as well as providing indoor restrooms. Richardson is part of Hyland Park Reserve, which includes Hyland Hills Ski Area and neighbors Bush Lake Beach to the West. The top of the ski hill, accessible via Richardson trails, is the perfect location for spring photography. Overall, Richardson is a nice spot for a peaceful walk and some quiet contemplation.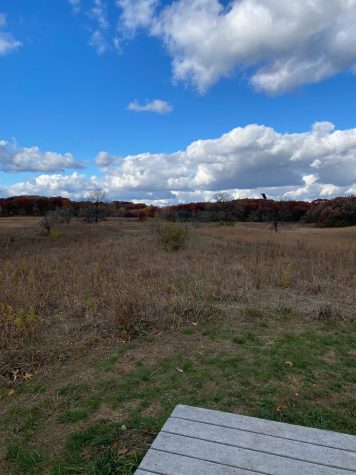 Roberts Bird Sanctuary
*Port-a-potty, quick drive, free and metered parking.
If you're looking for an intensive hike, Roberts may not be the spot for you, but the sanctuary offers a lovely 15-30 minute stroll through nature. The bird sanctuary is situated to the north of Lake Harriet. The main lot is just across the road from the Lake Harriet Rose Garden and the bird sanctuary's westernmost entrance opens towards the bandshell, making Roberts an ideal summer stop if you're hanging around the lakes. Roberts contains plenty of wildlife, so no pets are allowed past the sanctuary's gates. Fair warning: the path can be prone to flooding in the spring, so make sure to come prepared with appropriate footwear and an extra pair of socks.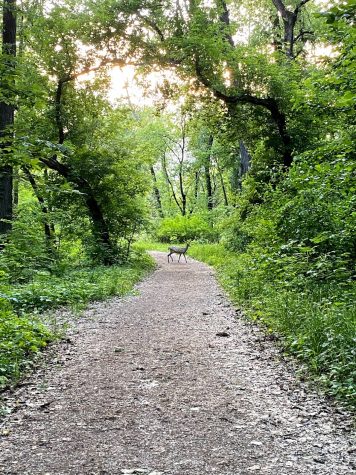 Minnehaha Falls & surrounding area
*Indoor facilities & restrooms, Sea Salt Eatery, metered parking, stair-intensive, leashed dogs permitted.
Regardless of the season, Minnehaha Falls is arguably one of the most scenic spots in the metro area. In late May, the river is at its highest point, making for impressively massive falls and good swimming further downstream. The area includes picnic areas, the (slightly overpriced) food at Sea Salt Eatery, graffiti bridges, a lock and dam, and an overlook across the Mississippi. And if that's not enough, slightly Southeast of the falls and on the opposing bank lies Hidden Falls Regional Park, an excellent hammocking spot.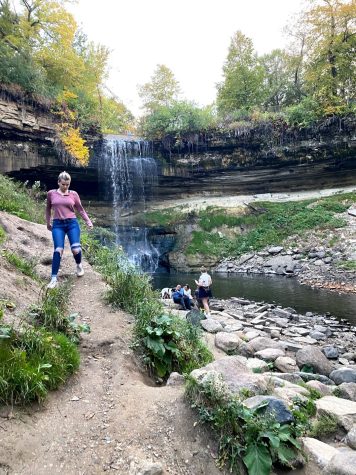 Duluth
Oberg Mountain Loop
*Extended trip, scenic, leashed dogs permitted.
Located halfway between the townships of Tofte and Lutsen, the Oberg Loop is an offshoot of the Superior Hiking Trail. The 2.3-mile loop is moderately difficult and takes about an hour and a half to complete, but it offers unbelievable views of Lake Superior that are well worth the tricky spots. Oberg is one of those trails that hikers keep coming back to. The trail is popular, so be warned as it can get busy during peak season in the fall.
Cascade Falls/Cascade River State Park
*Extended trip, scenic, leashed dogs permitted.
Cascade Falls is a short and sweet 2.3-mile loop within Cascade River State Park, situated directly off Highway 61 between Lutsen and Grand Marais. The beginner-friendly trail takes about 30 minutes to complete and offers truly beautiful overlooks above Cascade River. The one downside of Cascade Falls is the commute. Roughly four hours from the cities, the trip can be lengthy for Cascade Falls alone, but the hike is a perfect wind-down to an extended trip up North.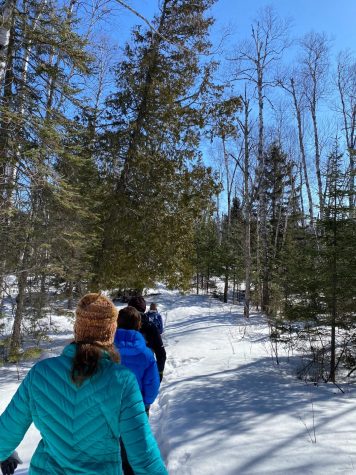 Wisconsin
Taylor's Falls/Interstate State Park
*Day trip, port-a-potty, entrance fee, scenic.
Taylor's Falls is a well-known spot for Edina students to get out of the city and spend some time along the St. Croix River. The city, roughly an hour north of Edina, lies across the Minnesota-Wisconsin border from the more extensive hiking trails of Interstate Park, which requires an $11 fee for park access. The two parks are coveted by Instagrammers and geologists alike for their photogenic views of the river and glacial potholes.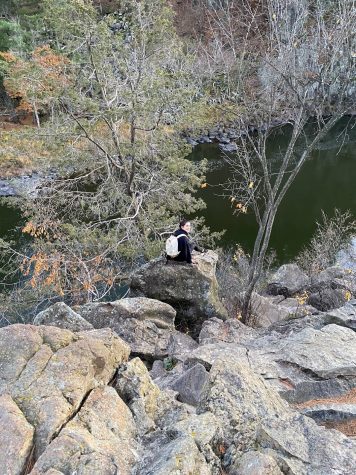 Now get out there and get going! And don't forget your good ol' raisins and peanuts.