MUN delegates are entrusted with new leadership positions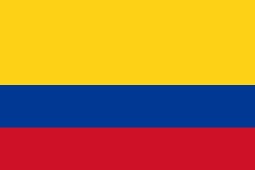 Deciding on captains for the upcoming season is no easy task for Edina Model United Nations' (MUN) three advisors, because it has grown to be one of the biggest school-sponsored activities. After much consideration, the MUN advisors announced at their annual banquet that next year's captains would be current juniors Grace Burnside, Tommy Hardie, Lindsey McKhann, Matthew Ruppert, and Phoebe Taiwo.
When it comes down to picking captains, MUN advisors Brad Dahlman, Nickie McKeever, and Betsy Nimmo have a list of qualities and criteria that they look for in students. "We look at work ethic, evidence of achievement and expertise, quality of leadership and inclusivity, regular attendance, punctuality, flexibility, prioritization of MUN over other activities that they might be in… and above all, humility: that intangible quality of knowing that these people are going to be leaders, whether or not they have a title," Nimmo said.
While the MUN advisors know what kind of leaders they need, this does not always make it easy for them to narrow down the numbers. This year, 22 students applied for the captain position, which is the most that there has ever been.
The large number of applicants for the short number of positions only makes it more exciting for the five students that were selected. "I'm really honored because Ms. Nimmo, Mr. Dahlman, and Mr. McKeever are all people that I look up to a lot, so it's really exciting and humbling to be chosen by them for a position like this," McKhann said.
Only a few weeks after being named captains, these five will begin planning for next year. While most of their work lies in preparing for their in-house conference in the fall, the group is also in charge of organizing and recruiting new delegates, as well as being a friendly face that they can go to for questions.
Going forward, the new captains cannot wait to use their chemistry to set up the upcoming season for success. "I'm really excited about this group of captains. We all went to the [Philadelphia] and Chicago conferences this year, so we are all already really close since we've traveled together twice this year. We're already all good friends so it's going to be really fun to work together," Burnside said.
The new captains want delegates to look forward to, "a lot of new experiences, a lot of learning about different topics that are affecting the world, as well as making connections with other people with similar interests," McKhann said.