Fall sports reinstated by MSHSL: one last football season for seniors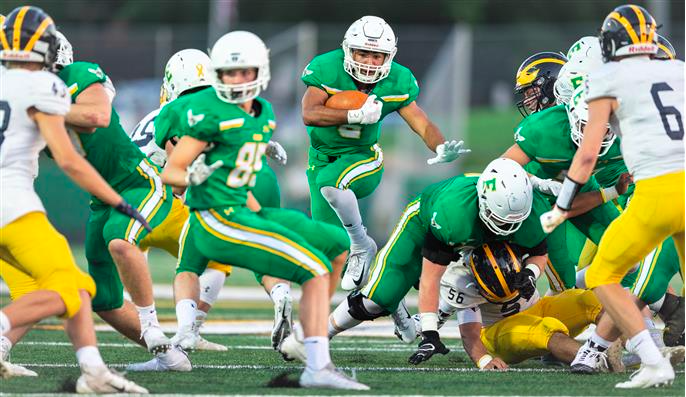 After the Minnesota State High School League announced the fall football season to be reinstated, Edina Football practices are back on. The MSHSL released on Monday, Sept. 21 that high school football and volleyball will get to play their fall season this year. "The Minnesota State High School League continues to work to provide educational opportunities for our student-athletes in the safest manner possible for all involved," The MSHSL Board of Directors President Blaine Novak stated. These approved football and volleyball seasons will both start Sept. 28 and continue with a postseason which will start in mid-November. 
With the football season in the works, precautions taken during the games are still under consideration. During practices, players are required to stay six feet apart and only break that distance for some drill procedures. Although players are not required to wear masks yet, the coaches must wear masks and maintain a six-foot distance. Considering the conditions the players are still ready to play. "I am very excited to start the season. It's unfortunate that we will only have six weeks of regular season, but it is nice to be able to play at all during the fall. We will see how everything unfolds and if we can play a postseason or not," senior Varsity Football player Brendan Merrigan said.
For sports fans, the season will inevitably look different as well. With an undecided homecoming game and a condensed crowd, students will not receive the full experience as usual.  "The season will feel a lot different with less fans, some teams wearing masks under their helmets, and social distancing on the sidelines it will take some getting used to," Merrigan said. As sports are adapting to the pandemic, there are still some gray areas that have not been elaborated on by the MSHSL and the Edina Athletics Department. "Football isn't the same without its large crowds and fans, but I feel like the players will still enjoy the season and make it worth their effort," Merrigan said.
About the Contributors
Sadie Johnson Sieben, Manager
Sadie Johnson Sieben is extremely short, struggling to even reach items on the second shelf but her loud, bubbly personality makes up for it. She has been...