Edina thespians create and perform "A Hut on Fowl Feet"
Edina High School's theater department is gearing up to debut their original one-act play, "A Hut on Fowl Feet," in both after-school performances and at the Minnesota State High School League competition later this January. The half-hour piece is centered around a group of scouts camping while sharing stories and is the culmination of months of collaborative effort from EHS thespians and staff.
Sophomore and assistant director Claire Cecchi, who previously served as a microphone operator for the program, took an active role in writing the script for the play. When the original author and staff member Justin Spooner, the co-artistic director of the thespians, asked for students to help finish the script, Cecchi jumped at the opportunity. "[He] was like 'I need writers,' and I was like, 'You need writers?'" said Cecchi.
Cecchi wasn't the only one to contribute to the creative process. After actors were cast and began rehearsing on stage they got to add their own flair to the performance. "We ad-lib a lot and sometimes the ad-libs get added into the script, which is fun," said junior Lillian Gundberg. According to Spooner, the improvisational nature of the performance is a feature rather than a bug. "What you're gonna see isn't just a show that we took off the shelf. It's a whole collaborative effort that all of the people on the show have been putting together," she says.
This unique style of writing has challenged students to think outside of the box and change their view of the writing process. "I have to let go of the very tight control I had on my characters before working with actors," said Cecchi. "[It] has actually been really fun because letting go and letting people work off stuff I've created…has changed the way I write the script."
As exciting as the changes are for the students, they have a date in mind when they prepare. The MSHSL one-act competition starts on Jan. 25 and may have made a few thespians slightly nervous in the practices leading up to the big day. "It's a competition, so it's a little bit more stressful than regular [theater]," said Gundberg. "I'm honestly more focused on just having fun cause the last thing I need right now is to be stressed by a one-act competition."
Spooner agreed, saying his goal isn't just to totally dominate the competition. He hopes that the judging will give the students critiques, feedback, and motivation that they can use to improve their artistry. "My goal is always to create the best experience to train young artists so they can become the best artists they can be."
Leave a Comment
About the Contributors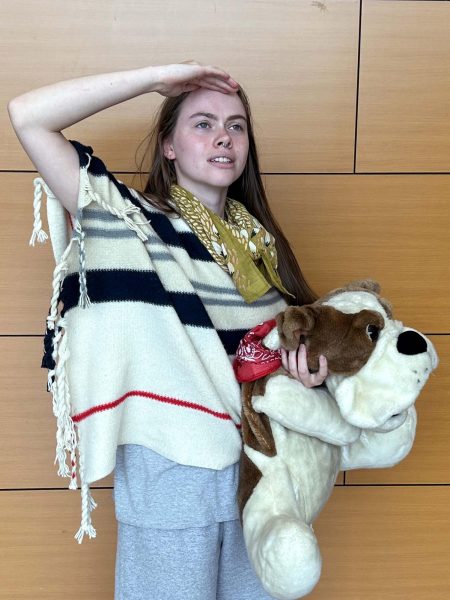 Lainey Maniak, Copy Editor
Lainey Maniak (she/her) enters her second year on Zephyrus as this year's copy editor and Edina's resident vampire (allegedly). So what if she's allergic...
Amanda Strack, Staff Photographer
Amanda Strack, colloquially known as "Stick" to her closest friends, is a returning staff member to the Zephyrus Photography team. She has only been in...