A Review of "Divergent" (Plus an Exclusive Interview!)
"Divergent" is a story of family, choices, and most importantly, fighting for who you really are. Scroll to check out an interview with author Veronica Roth and star Ansel Elgort!
The review:
I had the privilege of viewing "Divergent" almost three weeks before it hit theaters. "Divergent" is based off the widely popular young adult novel written by Veronica Roth. It takes place in a futuristic dystopian society where society is divided into five different factions, each with their own characteristic. The story follows a young girl, Beatrice (Tris) Prior, who leaves her family to join another faction. While some may argue that this story is too much like the famous "Hunger Games," it is truly different in so many aspects.
While both novels are bestsellers, Suzanne Collins chose to take a more drastic approach to a futuristic North America, while "Divergent" takes place in a futuristic version of the city of Chicago. Furthermore, in "Hunger Games," the stereotypical love triangle takes its toll, but "Divergent" has anything but the stereotypical love story. The romantic element in this story is very unexpected, and is based off of morals unlike so many other young adult romances today.
I think it's important to consider a movie apart from its book. Obviously they are a package deal, but for the sake of hardcore fans, this is a better way to approach it. Being one of those hardcore book fans myself, I was worried about how the movie would turn out. However, I am relieved to say that I did indeed love it. I'm not sure if I went in with more of an open mind, but watching the movie was like reading the book all over again.
While it is nearly impossible to include every detail of a book in a two and a half hour movie, "Divergent" seemed to cut very little. The plot may have been switched around a bit, but needless to say it still ended with the same betrayals and surprises.
I also have to give credit to Shailene Woodley for her amazing portrayal of an extremely complex character. If I'm going to be honest, I wasn't expecting her to be able to play such a character. However, she really surprised me in that she embodied the spirit and innocence of Tris, and went seamlessly from a teenage girl about to make the biggest decision of her life to a mature young adult making decisions not only for herself but for others as well.
Loading ...
Lastly, the cinematography in this movie blew me away. The way I pictured Chicago to look in my head was nothing like it turned out to look on screen. It was beautiful in a futuristic post-apocalyptic sort of way. I think anyone from Chicago will be thrilled to see their hometown looking awesome in CGI form.
This is a film everyone should go see. It has so many elements to it. It's about family and choices and wanting to belong. It's about betrayal and heartbreak. Most importantly, it's about fighting for who you really are. Divergent officially hits theaters Mar. 21, and it's something you won't want to wait to see on DVD. The movie truly captures the spirit of the book, and I will for sure be seeing it again once it's out.
The interview: 
On Mar. 6, Zephyrus got to talk to Veronica Roth, author of the popular young-adult novel "Divergent," and Ansel Elgort, one of the stars of the book's film adaptation (due out Mar. 21). Roth, twenty-five, wrote the best-selling book while an undergraduate student at Northwestern University, and soon followed it up with two sequels, "Insurgent" and "Allegiant." Elgort plays the brother of the main character, Tris (played by Shailene Woodley). He will star alongside Woodley again in the highly-anticipated John Green adaptation "The Fault in Our Stars," which comes out this June.
Zephyrus: What appealed to you about "Divergent"?
Ansel Elgort: My favorite movies growing up were "The Lord of the Rings," and those movies are a lot about the spectacle as opposed to insane drama, and I've always wanted to be a part of a movie where that [spectacle] was a big part.
Zephyrus: What was the hardest part about your role in this movie?
A.E.: Caleb [Elgort's character] obviously has a big heart, and knowing where he's going to go in the next book, you know, he's not just a straightforward leading-man type. There is a lot going on in his head.
Zephyrus: If you had to choose a faction (the factions, or tribes, in the "Divergent" series are each centered around a personality trait), which one would you pick?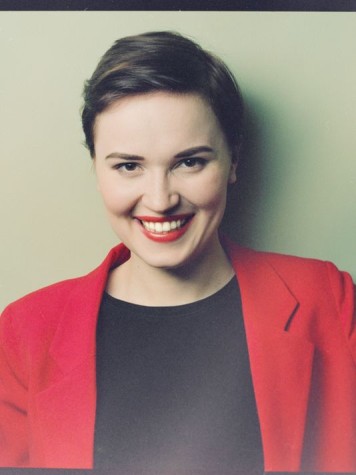 A.E.: It's tough, because I wouldn't want to choose a faction. I'm glad that I don't live in that world. Imagine – you have to make one choice when you're sixteen, and that's where you have to go for the rest of your life, and if you don't work out there, you have no other path to follow. It's a tough decision. Sometimes I feel like I would be Dauntless, sometime I feel like I'd be Amity. I think we're all Divergent.
Zephyrus: What was the pressure like playing this role in "Divergent"?
A.E.: I think for this movie, it wasn't that bad. Since Caleb is more of a minor character, it was definitely less pressure than my part in "The Fault in Our Stars." [Elgort plays Augustus Waters, one of the film's leads.] I think people have higher expectations for that role. It was better this way, because I think it will give me a chance to ease into the process a little better.
Zephyrus: What was it like to see your imagination come to life in this movie?
Veronica Roth: It was crazy! It was the most surreal experience ever. So I sat down and, you know, started, and I was like, "Oh, a movie!" And then we went into the process, and everything was so big, and I just started crying. The whole process has been so amazing.
Zephyrus: What was your level of involvement with the movie? In what ways did you get to work with it?
V.R.: Well, I wanted to focus on writing, because that's what I like to do, and I was also working on the third book. I wasn't too involved, but I did have a good relationship with the director, the producer, and the screenwriter. So whenever they had a question about how something would go, they would call me and ask me. But I really tried to let them do what they do best.
About the Contributors
Megan Hussey, culture editor
Contrary to popular belief, Megan Hussey was not adopted from Ireland. Megan considers herself a healthy eater. Her diet consists of bagels, pizza, and...
Ellie Bender, features editor
If Ellie Bender could live anywhere on Earth, it would be in the crater of a giant meteor that landed somewhere off the coast of Mexico. There, she could...