A$AP Rocky's top ten songs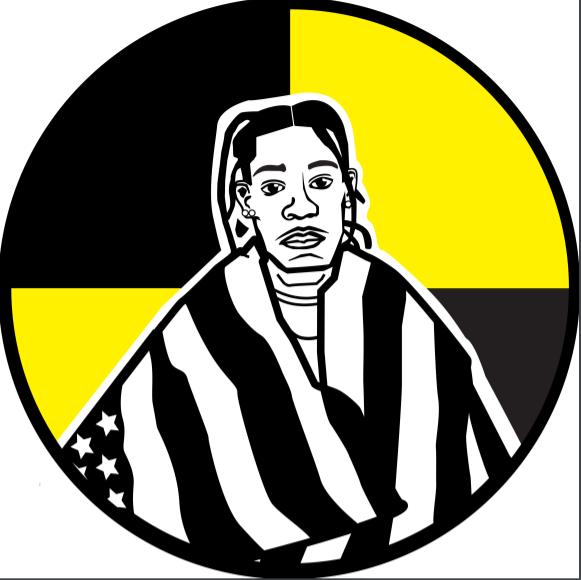 A$AP Rocky joined the A$AP Mob – an American hip hop collective formed in 2006 that consists of New York-based rappers – when he was 19 years old. However, it wasn't until 2011 that he took over the music world with his first album: "Long.Live.A$AP." Having features from Drake, 2 Chainz, Kendrick, and others boosted his allure to a greater audience. Not long after, his beloved father died, pushing him to work on his second album: "At.Long.Last.A$AP." Some of A$AP's most popular songs like "L$D," "LPFJ2," and "Canal St." were released in this album. Then, in 2018 he dropped his newest album "Testing," which received mixed reviews about the quality and meaning of the lyrics. With no further ado, here are my top ten A$AP Rocky songs:
"Lord Pretty Flacko Jodye 2": There is no doubt in my mind that this is A$AP's best song. The combination of the beat and the thorough lyrics make it his best song.

"F**kin' Problems": Featuring Drake, 2 Chainz, and Kendrick Lamar, this song is by far one of his most popular songs. This song was one of the biggest hits of the album

Long.Live.A$AP.

"A$AP Forever": This is a slept on song that most people haven't heard that much. It has a really catchy beat and A$AP shows off his drip in the official music video.

"Canal St.": Named after a famous street in Manhattan, this song reflects on the changes in A$AP's life. Overall, just a great song that everyone can vibe with.

"Babushka Boi": This single was released in 2018 and is a nice change in pace to traditional A$AP songs.

"Everyday" This is one of his most popular songs as it has frequently been used in movies. It has a catchy beat that most people love right away.

"L$D": The only downside to this song is that you need to be in a specific mood to listen to it. Otherwise, the intrigue of this song stems from the slow rhythm and the electric beat.

"Peso": This song is one of my personal favorites as the beat hits differently and reminds the world that A$AP was a king in the rapping community. 

"Multiply": This fast beet and fast pace is a nice change of pace to his typical songs. It boasts some well thought lyrics that really hit the spot.

"Praise Da Lord": The second single released for Rocky's 2018 album

Testing

is often overplayed. Nonetheless, it has a really catchy beat and deserves a listen. 
Honorable Mentions:
"Purple Swag"

"Out of this World"