"The Odd Couple" Brings a Big Twist
This Thursday, Edina High School thespians will present the play "The Odd Couple". This isn't your typical production, as it will be divided into a male and female version, both playing on different nights. Zephyrus recently caught up with senior Emily Gardner who is in the male version of "The Odd Couple".
Zephyrus: What is the play about?
Emily Gardner: It's about Felix Unger, a recently divorced man, who moves in with his friend Oscar. Felix and Oscar have opposite personalities and lifestyles. In the female version, the main character's names are Florence and Olive. They're the same people, they just have opposite genders. It's really just about two friends chilling in New York. Think "Friends", but better.
Zephyrus: Who do you play?
E.G.: Gwendolyn Pigeon who is a somewhat attractive British sister who lives in the same apartment building as Felix (Rutger Henriksen) and Oscar (Alex Kaufman).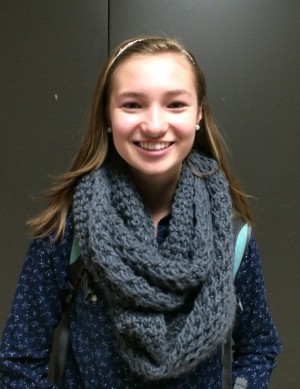 Zephyrus: Why should people go see this play?
E.G.: Because it was really famous from the 60s to the 80s, and it's hilarious. I can guarantee that you'll laugh.
Zephyrus: What's the best part of the play?
E.G.: Rutger [Henriksen].
Zephyrus: How does it work having two different versions of the play?
E.G.: The guy who wrote "The Odd Couple" saw a lot of success with his first play, so he wrote a female version with the same plot, and reversed genders. The male version is Thursday night and Saturday night. The female version is Friday night and Saturday night.
Zephyrus: Which one do you prefer?
E.G.: They are both really good, but I'm biased to the one I'm in, so the male version.
Leave a Comment
About the Contributors
Drew Davis, online editor in chief
Drew Davis decided that it would be pathetic to recycle his sophomore year bio a third time, so he wrote a new one. Drew is thrilled to be online editor...