EHS's DECA team competes at national competition in Atlanta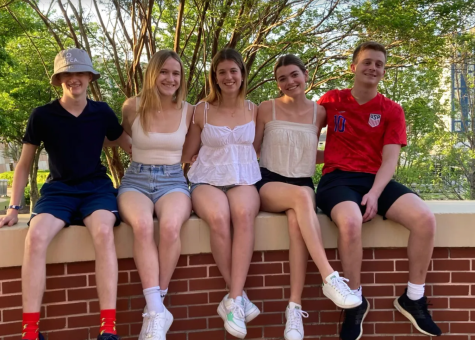 From April 23 to April 26, Edina High School's DECA team participated in the International Career Development Conference in Atlanta, Georgia. Seniors Anne Rewey, Katharine Stechmann, and William Walkley all advanced to the final round of competition. DECA is an extracurricular as well as a course taught by Will Aguero and Ryan Gallagher. The class's mission is to prepare young leaders to work in the business environment, specifically in marketing, finance, hospitality, and management. 
For senior William Walkley, participating in such a high-level event was a result of immense focus and dedication. "The main takeaway for me is that hard work pays off. This year I put in much more work than ever before, and it really helped me to take those steps," Walkley said. "Once you reach nationals, everyone is really impressive, so I was really surprised and excited that I was selected in the top ten percent of DECA participants in the country". 
Walkley also described how the skills acquired from this activity can be used later in life. "I think the biggest skill anyone who takes DECA will learn is interpersonal communication. [DECA] really teaches you how to think on your feet, as well as teaching you how to present ideas and how to present them well," Walkley said. 
For sophomore Alexander Schultze, the group's trip to Atlanta was eye-opening. "It was really, really fun. We didn't spend the whole time just competing, we went around the city too, and it was a great experience," Schultze said. Schultze described the impact the DECA community has had on him, "The amazing community that DECA has is what makes it really fun for me. Everyone is there to have a good time while also trying to do their best, so it's a really perfect mix of fun and competitiveness," Schultze said.