City adopts new snow plow blades and road salt policy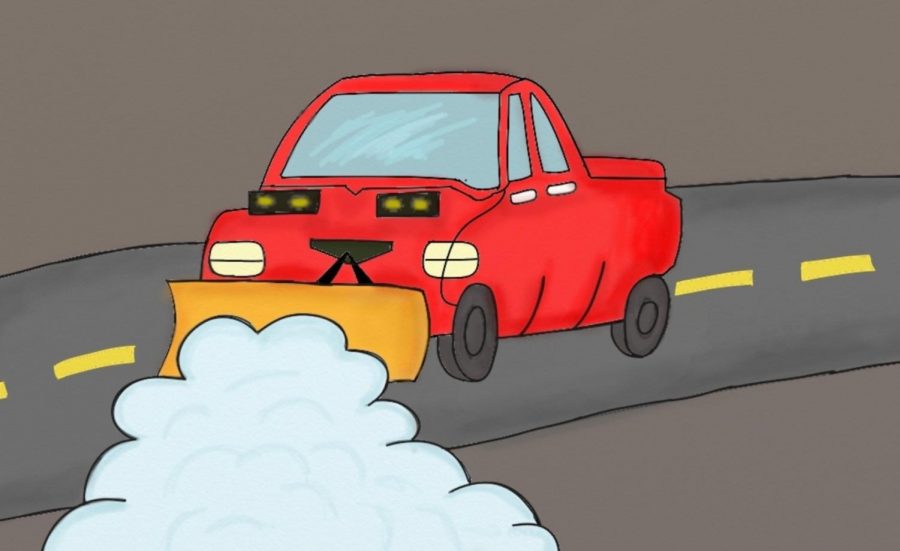 This year, the city of Edina has big plans for snow and ice removal; it will implement new salt usage policies and install new snow plow blades to clear the roads. These initiatives are a result of a partnership with the Nine Mile Creek Watershed District, an organization that aims to preserve the water resources of the Nine Mile Creek, which will work with the city to protect the environment by reducing road salt use.   
The city of Edina is required by the Federal Clean Water Act to limit pollution that affects lakes and rivers. Because road salt (which contains a base ingredient of chloride, a near-permanent water contaminant) is so widely used, the city turned its attention to eradicating pollution through the reduction of salt use.
The first step in limiting salt usage was to find a snow and ice removal alternative: new snow plow blades. These blades use sharper edges to remove ice and snow more effectively than those used in years past. City of Edina Water Resources Director Jessica Vanderwerff Wilson commented on how the new blades will aid the road-clearing process: "These blades allow us to better scrape the road so that we have less snow and ice buildup, so we don't have to use as many chemicals."
However, the new blades did not come without financial burdens; this new technology is expensive. Fortunately, the city was able to partner with the Nine Mile Creek Watershed District, who, acting as a financial partner, paid 75% of the blade expenses. "[The Watershed District] makes it easier for us to try out these new technologies without putting a burden on the taxpayer," Vanderwerff Wilson said when asked about the benefits of the partnership.
The new blades have arrived and are scheduled to be installed in the coming weeks. As for students who rely on safe roads to travel to school, extracurriculars, or work: "They probably won't notice too much of a difference on the roads," Vanderwerff Wilson said.
Vanderwerff Wilson is confident that the new initiatives will benefit Edina residents and the environment for years to come. "There are a lot of people who enjoy going out on the lakes to fish, swim, and boat," she said. "This is a great way to preserve that."
About the Contributors
Simone Vaillancourt, print editor-in-chief
Simone (Salmon) Vaillancourt is a junior at EHS, and is excited to be on Zephyrus. A vegetarian enthusiast who dislikes vegans (apparently it's a thing),...
Mallika Srinivas, artist
Mallika Srinivas is a sophomore at Edina High School. Her role on Zephyrus is officially described as an artist. However, she has the tendency to pretend...