Beyond the bubble: Penny's Coffee – Linden Hills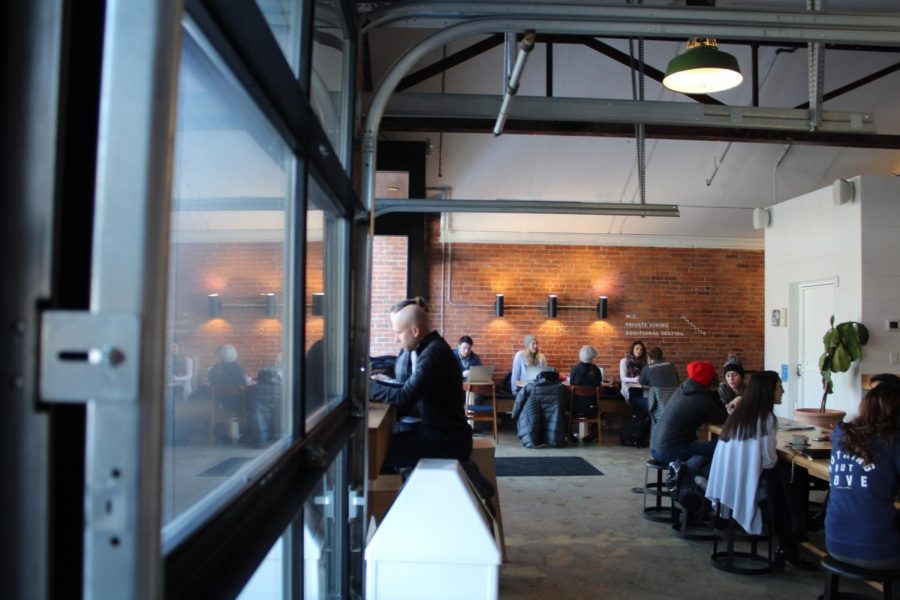 A few blocks outside of Edina, a small coffee shop called Penny's lies tucked away in the pleasant Linden Hills neighborhood. Penny's was established by Dean Phillips, the representative-elect for Minnesota's third congressional district. The first location opened in 2015 in downtown Minneapolis; the Linden Hills location opened in 2017.
Penny's is housed inside of a former auto shop, and still features a garage that can be opened on warmer days. The garage lends an industrial, minimalist vibe that cannot be found in coffee shops in Edina. The espresso bar and most of the seating is located on the first floor of Penny's; however, the coffee shop has additional seating downstairs for when the upstairs area gets crowded, which is a common occurrence.
While the prices for drinks at Penny's are steep, the drinks I've had there have, for the most part, been worth the cost. Additionally, there are free refills for drip coffees. I usually leave Penny's overcaffeinated yet very content as a result. Penny's sources its coffee from La Colombe, a roastery based in Philadelphia.
The coffee shop also sells assorted baked goods, sandwiches, and crepes. During my last visit, I ordered the Jian Bing crepe, which is filled with cheddar, basil, cilantro, hoisin sauce, and is garnished with sriracha mayo. It was very delicious, yet at $12, a bit expensive for its small size.
While the food and drinks are good, possibly the greatest aspect of Penny's is simply being there. The welcoming environment urges those who frequent the coffee shop to linger all day. The glass garage door allows one to peacefully observe the world outside go by, and occasionally, Penny's is blessed by the presence of a dog who comes in with its owner. Penny's atmosphere makes it worth the visit for anyone seeking a tranquil respite from the busyness and hardships of life.
About the Contributors
Matthew Egger, copy editor
Matthew Egger came into the world on a bitterly cold, late December day. Perhaps that explains his apparently cold persona shrouding his true and friendly...
Brennen Merriam, freshman photographer
Brennen is the Zephyrus freshman photographer who when not falling off his mountain bike, has been known to flex his Reddit karma, shoes, and an uncracked...