2021 Satire Issue
April 1, 2021
Satire from Zephyrus: the articles below are satirical and should be treated as such; any quotes or situations used, even when said by real individuals, are entirely fictional.
EHS sophomore sets a new record for food-related hospital visits
As a creative outlet, Michelle Brown, a junior at Edina High School, runs a successful food blog named "Food for Funzies," on Instagram. Now, with more than 15 million followers and 78 broken bones, Brown shares her story.
Early in April, Brown started posting recipes and other food she cooked, quickly building a larger platform over time and amassing over 6 million followers by the start of June. "After plateauing for a bit, I quickly realized that I needed to keep up with the trends if I was going to gain followers," Brown said. Keeping up with the difficult cooking trends and testing TikTok kitchen hacks did cause a lot of "fails" in her kitchen that she later started posting. "If there's anything the followers like more than crazy food trends like trying to fit 25 marshmallows in my mouth while trying to bake banana bread, it's when I try and fail to do the trends," Brown added.
Over the past 3 months, Brown has taken more than thirty trips to the hospital due to food-related injuries. "I staged a fall from a banana peel on the kitchen floor once, and that got me two thousand more followers—I mean, a fractured wrist and a broken foot. I also ended up getting COVID-19 because of my frequent hospital visits and was on a ventilator! It wasn't that bad though; that whole ordeal got me 50 thousand new followers, so it was totally worth it," Brown stated. She recently set a record in Minneapolis for food-related hospital visits, getting recognition from a multitude of talk show hosts. "We're not happy that our child gets injured so often, but it might make for a good college essay," her parents commented.
In recent days, Brown's food blog has shifted more toward "Epic Kitchen Failz," with more hospital visit posts than recipes. When asked where she could see her account going Brown replied, "I heard that pranks are in; maybe I can get my parents to beat my hospital record."
National Signing Day sends EHS seniors across the country
Name: Trinity Oakwood
Major: Underwater Basket Weaving
Attending: Oregon State University
Name: Eva Larson
Major: Diagnosing Depression with WebMD
Attending: Zoom University
Name: James Kant
Major: Philosophy 
Attending: Unemployment Preparedness University
Name: Siobhan O'Sullivan
Major: Leprechaun Science
Attending: Notre Dame
Name: Jean-Marie White 
Major: The Art of the Sorority Girl Pose
Attending: University of Alabama
Name: Biff James
Major: Business
Attending: Does it matter? He'll end up on Wall Street anyway.
Name: Mary Jane Smith
Major: Chillaxing While Snacking
Attending: CBD College
Name: Olivia Jade Giannuli
Major: Professional Badminton 
Attending: University of Southern California
Name: Kaitelyn Kaespper
Major: Jeep Driving
Attending: University of Rich White Suburbia
Parking space limits house party capacity, parents write letter to city council
After a prolonged break from parties caused by an alleged worldwide pandemic, house parties among high school students have started to rise. Despite the hassle of finding parking space in the suburban streets crowded with overpriced cars driven by high schoolers, they've shown no signs of slowing down. "Finding parking at the parties is really hard, and it makes me wonder if it's worth the hassle. You'd think a McMansion would have enough space for parking, but I guess something has to give," Edina High School junior Richie Johnson said. 
With a larger number of kids having to stay home from parties because of the lack of parking spaces, parents have conveniently begun worrying about their kids' "new" mental health issues as well as their lack of social interaction. "I worry that my son seeing all his friends party while he has to stay home is taking a toll on his mental health. Our kids' mental health is suffering and the Edina Parking Space Council doesn't seem to care," a tearful Edina parent said. Zephyrus has since discovered that no such council exists within city limits. With increased efforts to expand parking spaces, parents of partying teens are contemplating writing a letter to the city, demanding increased efforts to stop the spread of parking-related stress.
Administration unveils air-purifying method to curb COVID-19 via essential oils
Administration unveils air-purifying method to curb COVID-19 via essential oils
Following an uptick in COVID-19 cases, the Edina High School administration proposed the implementation of essential oil diffusers in overcrowded classrooms. These diffusers operate in conjunction with industrial air filters previously installed by district administrators. They were added after the Center for Disease Control and Prevention recently announced that updated air ducts will not stop the spread of COVID-19.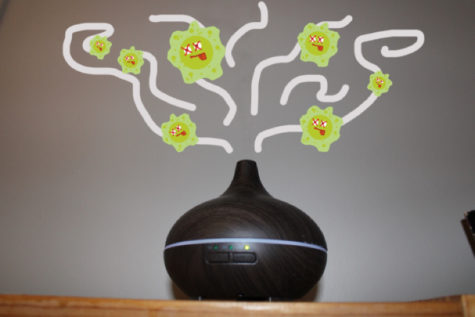 "After the CDC said that the air ducts didn't work, we at least wanted to make it a comfortable environment for in-person students," an anonymous administrator said. A lavender scent is used to relax students who may feel especially anxious while 40 people crowd the classroom. Additionally, students are able to create their own combination of essential oils; the EHS administration is encouraging students to develop a "signature scent" in accordance with personalized learning standards.
"I'm not sure why people keep telling me that 'essential oils are the new vaccine.' I do like smelling better, though,'" sophomore Gary Ronson said. Similar to Ronson, several EHS faculty members and students have expressed mixed feelings towards the project, citing an increase in hygiene in addition to personalized learning expansion. 
Star student astonishes top colleges with creation of new non-profit
Jackson Smith is not your typical senior at Edina High School. With a 7.4 GPA and a 39 ACT score from third grade, he was destined for greatness beyond the walls of EHS. To cement his position at a top college, Jackson did what many high achieving students do: he created his own non-profit that is centered around students throwing away their own garbage. "By not charging the custodial staff for this service, I will be collecting zero revenue and formally establishing my environmental non-profit organization," Smith said.
Jackson decided to ignore many of the formal steps to establish a non-profit, including the required Internal Revenue Service (IRS) tax exemption filing status with an understanding that the organization "furthers a social cause and provides a public benefit." "By dodging some of the essential steps in becoming a non-profit organization, I was able to most efficiently help my community help me," Smith said. Like many world-renowned non-profits created by high school students, this minor federal tax code is unnecessary given the honorable work so many sacrifice their valuable free-time for.
Smith's calculations of the money not collected have led him to market his organization, Trash and Dash, as a multi-million dollar non-profit advocacy group that reduced the city's carbon footprint by 350%. "My dad always said time was money, and my parents think I am pretty special. So my time has become a hot commodity around here," Smith said. While he is proud of this honorable work, he is most focused on what this organization will bring for the future. "It's not about what your non-profit actually does. It's about how you can make your non-profit sound as dope as possible so colleges will accept you," Smith said.
Jackson is currently weighing his acceptances to every Ivy League University and plans to decide where he attends next month. With Jackson done with his college applications, his organization seems to have vanished from the halls of EHS. No new trash levels reported.
EVA student found fused to desk chair after months of online schooling
At 7:56 p.m. on Monday, March 20, Edina High School junior, Anna Seet, was rushed to M Health Fairview Southdale Hospital after being found unconscious in her bedroom by her parents. While loss of consciousness is not uncommon—as truly dedicated students will study until their brains shut down—one source reports that the skin of Seet's thighs had fused to her leggings, and subsequently, to the desk chair itself. Fortunately, the chair's ergonomic design enabled Seet to be easily transported into the ambulance.
According to Seet's parents, Maria Seet and Dr. Peter Seet, Anna spent an average of 17 hours a day on her screen for both online school and homework assignments. Dr. Seet acknowledges that this amount of time is less than what is necessary to excel in school, yet Seet just has "pesky biological needs like sleep and nutrition." Dr. Seet reports that his daughter rarely got out of her rolling desk chair, whose wheels enabled her to move quickly around her room. This efficiency saved precious moments for taking notes or studying flashcards. 
Seet's parents delivered meals to her, and it was when Mrs. Seet brought dinner that day that she discovered her daughter slumped over her laptop and unresponsive. "It was horrifying," Mrs. Seet said. "We purchased that chair because we thought the thrill of moving around in it could make up for the fact that she stares unblinking at a screen for hours during the day. It really seemed to give Anna a facsimile of autonomy in the beginning. We never thought it would turn out like this." 
Seet is a member of the EHS Marching Band and the Girls' Cross Country Team, and Dr. Seet says that his daughter had even started bringing her chair to band practices. "I thought she just liked it a lot," he said. "Little did I know that it had plastered itself onto her like a parasite." Dr. Seet is a professor of biology at the University of Minnesota. 
Seet's doctors report that when she is stable, they hope to surgically remove the plastic and cloth fibers from the back of her thighs. Seet's chair is highly recommended by the medical community for joint and back problems, and it is available for purchase at Costco and Target.
Senior slide root cause of recent absences
Shannon: "I was so ready to be done with high school, I decided to move into my college campus early. Why wait? Now, I periodically do high school from my college dorm room. It's pretty great here, I'm thriving. " 
Diya: "I love relaxing at home all day. I mean, what better way to spend Google Meets than by watching reruns of Keeping Up With The Kardashians and making mug cakes? Oh, and of course Starbucks."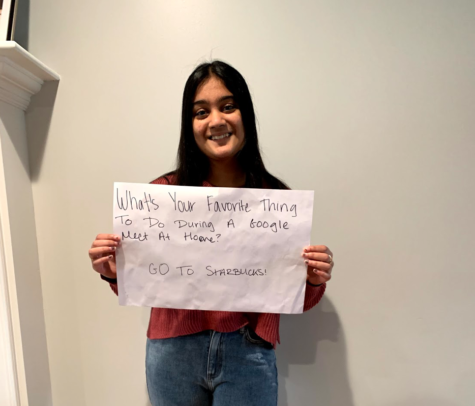 Sasha: "My favorite hobby is putting off homework assignments. It's become routine now; I love watching the count of missing assignments go up on Schoology."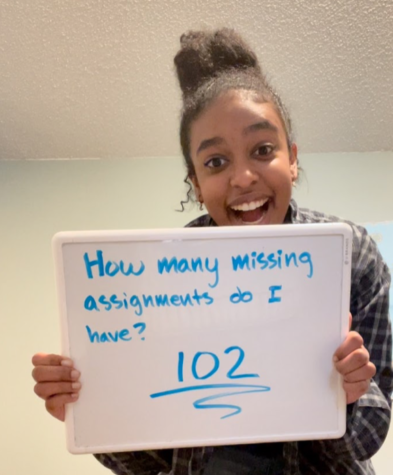 10 exercises to do from the comfort of your couch
With the summer weather drifting in, people want to be fit but rarely have the energy to take action. Zephyrus compiled a list of exercises you can do without leaving the comfort of your couch.
2. Reach for the chips
In this exercise, you simply have to sit on your couch and reach for a bag of chips, working your abs in the process. Eat at your own risk.
2. Switch TV shows
It might be the most difficult exercise on this list both mentally and physically. Throwing the remote when a toxic couple gets back together or when your favorite team loses a game will force you to get up AND help your arms build muscle (don't fact check this).
3. Go get a blanket
Is being on your couch even relaxing without a blanket? This great exercise forces you to walk a few feet, making a quick and easy cardio workout.
4. Stretch your arms
Just wave them or have them hover over your head as if you're on a rollercoaster. Arms tend to fall asleep pretty fast when you've been watching TV for three hours, so waving them around might also wake them up! It's a win-win.
5. Walk to the kitchen
Walk to the kitchen, open the fridge to look for snacks, realize that you did this 10 minutes ago and nothing new has appeared. Then, lower your standards, eat a spoon of Nutella, walk back, and resume your show. Repeat.
6. Go get your phone
You forgot it in your room and you're watching TV in the family room. The show just got a little boring so you want to see what's happening on Instagram. This is a great exercise for improving blood flow in your legs and index finger and improves multitasking abilities.
7. Stretch your neck and back
Your phone is dead and you have to charge it, but the only outlet is kind of far from the couch. You have to sit in a weird way in order to text your friends about how trashy the TV show is.
8. Move the couch
This strength exercise will put you to the test. Sitting on your couch for a long period of time can get pretty boring and uncomfy. Moving the couch can provide a refreshing perspective and will have you jacked in no time.
9. Scream at a sibling
Perfect to help your lungs and vocal cord endurance. You never know—if you yell at them to bring you food, they might even do it. If not, you can always walk to their room, open the door, stand for a minute, and then leave (with the door open of course).
10. Finally, just relax
With all that exercise you got previously, you deserve it.
A hidden flaw in our fishbowls
Since their addition, the Edina High School study spaces—colloquially known as "fishbowls"—have faced a constant wave of criticism. Thousands, if not millions of Edina students and parents have filed complaints, arguing that the fishbowls are a pointless waste of space. Yet the fishbowls' most glaring problem is one that is often ignored: the outright lack of fish.
"I feel betrayed, disappointed, and most of all, deceived," said EHS sophomore and Interlachen Country Club member Brad, who asked to be known by his first name only in order to prevent retaliation from his peers and the Edina School Board. "I was taught as a kid that school authority figures will always make the right decisions. Naming areas after fish habitats and not putting fish in them is a total breach of that trust. If we can't trust the Edina School Board—arguably the most powerful political entity in the West Metro—who can we trust?"
The connection between pet fish and student productivity cannot be understated. Instagram influencers and Reddit posts have proved, over and over, that having fish around increases the ACT, Kahoot!, and PACER scores of high school students.
"Fishlessness is one of the most pressing problems in our beautiful school. I started a Change.org petition, and my mom is going to write an email to the local news outlets," said Brad. He was spotted yesterday standing outside the city hall with signs reading "Fish in fishbowls" and "Fish = friends. Not food!"
EVA student leaves for Florida vacation after being unable to follow stay at home orders
In an effort to escape the deadly coronavirus pandemic, an Edina Virtual Academy student has retreated to the Sunshine State, because traveling to the beach is always a responsible decision in tough situations. "I know that a lot of people are not going anywhere for their safety, but I'm not going to let the government confine me to my home for longer than I need. Though it's been over a year of this, I still think that this whole virus thing is just an elaborate hoax that will eventually disappear out of existence," said Edina High School sophomore Rose Hawthrone, who criticized the credentials of the life-threatening disease as millions struggle to fight against the attacking virus.
"Going on vacation to my beach house was one of the most responsible decisions I've ever made in my entire life. Not only do I get to enjoy some peace and quiet away from the suffocation of my extravagant home in the crowded Indian Hills slum, but I also get to work on my tan in Florida. Perhaps an untreatable, unpreventable, and highly contagious respiratory illness is exactly what I needed to subdue my boredom and get away from this stressful circumstance."
Hawthrone then stated that more students should plan on traveling to vacation spots around the country and spread the joy of relaxation with others. Her remarks come when millions of people around the world continue to remain at home, choosing to protect their well-being over getting a killer tan.
New studies reveal 12 masks more efficient than two, leading to increased suffocation
Through a new study conducted by the Centers for Disease Control and Prevention, experts announce that wearing 12 masks is more effective than wearing two since it prevents exposure to harmful droplets and helps people stop breathing altogether.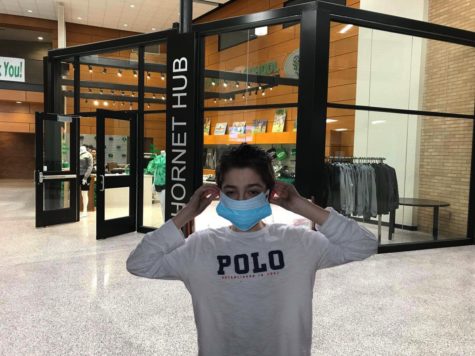 "Forcing citizens to wear a dozen hot, itchy, and uncomfortable masks all day every day is the best idea we've had in our efforts to slowly suffocate the American population," said CDC director Dr. Rochelle Walensky, who highlighted the importance of masking up even if the tight fit stifles an individual's ability to breathe. "It's a great idea for citizens to adopt this new measure—not only because people will forever be immune to coronavirus, but the masks will hide others from observing the lightheaded and delirious sensations individuals might feel as they wrestle to breathe."
 Walensky insists all Americans wear their surgical and cloth masks in alternating patterns unless they want to be more susceptible to the virus, stating that wearing two masks allows for maximum breathability and ineffective virus prevention. 
Partying proves to be an effective coping mechanism for monotonous quarantine
Wake up, get ready, log onto class, eat food because you're bored, scroll on Instagram to see peoples' posts about last night's party that definitely wasn't used to remind us that they're still very much cool and relevant, feel bad about yourself and how alone you are, get a sudden but short-lived spurt of motivation to be productive, clean, eat some more, scroll, sleep. Sound familiar?
The world has been quarantined for over a year, and both nothing and everything has changed—days blend into weeks, time is abstract as ever, and we've finally normalized our constant state of exhaustion. If you aren't part of the high school population that's taking charge of their mental health by actively ignoring the pandemic and living it up at large unmasked gatherings, there's essentially nothing to ever look forward to. But that's because you're #flatteningthecurve, right?
Behind the chaotic backdrop of partying and living the same day over and over, quarantine doesn't have to be so boring. Just think of the parents allowing their struggling children to resist the rules made by "science experts" by opening their home for 50 teenagers to thrive in unmasked glory.
For those staying home and living complacently in the monotonous quarantine lifestyle, take a look at the high school social butterflies who are breaking down CDC safety guidelines one incorrectly worn mask at a time. Next time you feel lonely because your sense of responsibility to public health is greater than your drive to party in a sweaty basement, just remember that you'll probably feel the same way tomorrow.
EHS students call for an Edina-specific stimmy bill
Following the passage of President Joe Biden's American Rescue Plan Act, which provides $1,400 stimulus checks to qualifying Americans, two Edina High School students have started a campaign to add a local amendment to the bill. The proposed amendment is titled "The Special Stimmy Checks for Cake Eaters," and it would provide a $2,800 check to every Edina resident under the age of 18.
"The youth of Edina are in a really unique situation during the pandemic. Our main source of income—biannual checks from grandparents on birthdays and around the holidays—have drastically decreased, if not disappeared entirely due to the financial strenuous nature of the pandemic," campaign leader and freshman Eugene Sinclair said.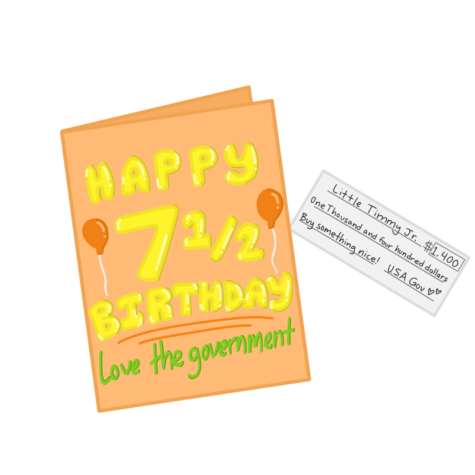 Sinclair's co-leader, freshman Susan Villarreal, clarifies one key point of the amendment: It is imperative that the stimulus checks are delivered correctly—accompanied by a hand-written card from President Biden himself. "I haven't seen my grandparents since quarantine started in March, so I haven't gotten a birthday or holiday card for the entire year. A big part of my lost income has been the opportunity to open a card and pretend that I don't see the money while I skim the heartfelt message," Villarreal said.
When asked about her plans for the money, Villarreal responds, "I guess I don't really need the money since my college tuition will already be paid in full by my parents, but I may buy a second pair of Airpods or a new Hydroflask just to feel something."
Elementary Schools Ban Popular Game 'Tag' to Comply With COVID-19 Standards
EDINA—In an effort to go above and beyond COVID-19 safety protocols, all Edina Elementary school administrations have banned students from playing the game 'tag' on playgrounds. Although this led to public outcry, Edina Public Schools continues to insist that they did this "for the kids."
"Well, I understand that the schools just simply hate fun of any kind in their playgrounds. The same thing happened last year when they wouldn't let us play our new game 'hurt yourself' and the year before that when they wouldn't let us play 'everyone gets into the tube slide until we all get stuck,'" Cornelia fourth grader John Schaplelen said. Many of his fellow students seemed to agree with him and his anti-establishment mentality.
To comply with the no-contact rules and still enjoy a playground staple game, students seem to have created a form of 'cough tag,' where the person who is 'it' is decided by whoever has the most saliva on their shirt by the end of recess. "I feel pretty gross most days after recess, and almost always feel sick since we started playing this game, but I suppose this is a safer alternative to touching each other. I can only imagine how sick we'd get if we were to go back to that," Highlands third grader Monica Sayori said. Sayori also commented on the increase in students forced to go to an all-online module since their new game started and her confusion on the statistical anomaly.
To go above-and-beyond with COVID-19 standards in elementary schools, administrations are considering banning students from opening their eyes while at recess—if students can't see each other, they can't touch each other. Although injuries are predicted to skyrocket, many administrators believe that this would be further beneficial in helping to stop the spread.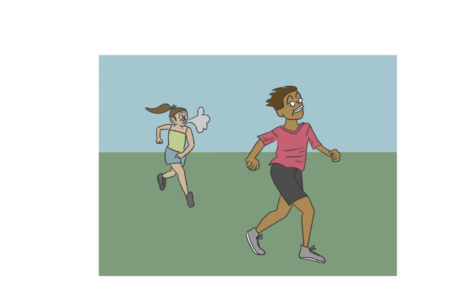 Security alert: EVA students restricted to their homes
As four-day learning begins at Edina High School, Hybrid students have returned while EVA students have the freedom of sitting at home. The freedom of EVA students has recently been heavily restricted by the EHS administration.
Admin released a statement last week announcing that "All EVA students will now be restricted to their homes for their own safety. An increased number of students have left the state in utter peril for vacations with the intent to complete their attendance-based assignments, with no effort from outside the school district.."
The unexpected decision has created an uproar amongst parents. Susanne Roberts, a parent of both a junior and sophomore, has started a petition against the new restriction. At the most recent school board meeting, an issue addressed was how Roberts' vacation to the Bahamas was still planned and how her followers would strike by promising to not contribute to athletic boosters in the upcoming school year.
EVA students are also voicing their concerns about the matter on Instagram. Students have created the hashtag "#wewantourfreedom" as a form of virtual protest. The collection of posts include photos of homebound students and their families sitting outside of their houses in protest. "If I have to spend my senior year living in a pandemic, I want to be able to do my schoolwork from the safety of another, tropical state due to the increased cases in Minnesota," senior McKaylee Harris said.
While students' and parents' efforts continue, there is no change in sight for a review of this new order. Some students' families have taken the situation into their own hands and have paid for tunnels to be installed under their house to escape to the Minneapolis-St. Paul International Airport. EHS administration has not yet released a statement on what actions they will take against the burgeoning rebellion.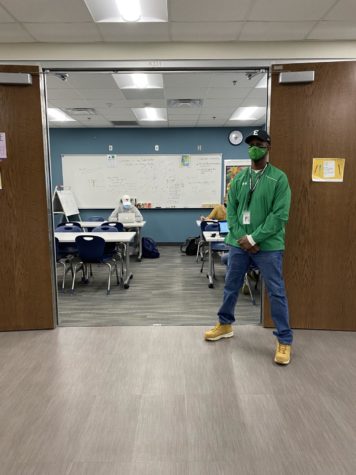 New products for sale at EHS store following pressure to provide essential supplies
The administration has recently faced demands from students that menstrual products be provided by Edina High School, with the rationale that they should be available free of charge due to their necessity. In a landmark decision following seven months of administrative debate, menstrual products such as pads and tampons will be sold at the school store starting Tuesday. A box of tampons from the school store is priced slightly higher than average, which Edina's manufacturer attributes to "design choices;" a box of EHS branded tampons costs $18.49 in comparison to the typical cost of eight to nine dollars. Some students have been critical of the new product. "Personally I haven't heard of these products before, but I'm not sure why the school would feel required to provide clothing from some trendy brand to students," junior Clayton Marsden said of the sale of menstrual products. Profits haven't been high thus far, but hope remains for the success of the product line.
Strict dress code rules are freeing
Edina High School has recently developed a new dress code that the student body could not be more grateful for. The new School Dress Code and Modesty Advisor, Tim Burr, came up with a set of rules that will keep students safe from exposed shoulders and ankles. "We've come to the reasonable conclusion that no skin or shape should be shown by girls, in order to maximize academic focus for male students," said Burr.
The newly implemented regulations for girls include: shirts may show no trace of figure, pants must go past the toes, and sleeves must measure 15 inches past wrists. As for male students, anything that qualifies as more than underwear is fair game. Students who don't abide by these rules can face an array of consequences. Detentions, suspensions, and expulsions have all been administered to young women who choose to rebel against these sensible rules.
The school board is constantly adding new rules as problems pop up—gloves and scarves are now being ruled as mandatory for female students. "We're just trying to provide a safe and distraction-free environment that allows every student a chance to learn, and bare hands have become nothing but an interference with that," said Burr of the new policy. "If one of us wears something that violates the dress code, we're drawn out of class and asked to go home for the day, which barely interferes with my education at all," said senior Paige Turner.
Burr has done outstanding work in preparing high school students for the world beyond. Boys are able to completely focus on their education without any diversion, and by controlling girls' clothing and self-expression, they become prepared to live in a patriarchal world.
Edina High School is setting a modern standard that all other public high schools will soon follow. Strict dress codes let female students adjust for their male peers by covering themselves from head to toe, regardless of the weather. "It's really a perfect system, and everyone thinks so," Turner said.
Why hybrid totally rocks!
Since hybrid learning began in the fall of 2020, it has gathered both heavy criticism and abundant praise. When looking at the pros and cons, it's clear that there are many more benefits to hybrid than downsides. Here at Zephyrus, we've compiled a list of the reasons hybrid has benefited everyone in Edina Public Schools. Reading this list, it's clear that the criticism hybrid learning has received is completely unwarranted.
     1) Teaches multitasking
One great thing about hybrid learning is that it provides a way for students to
learn multitasking. A student can join a Google Meet and turn off their camera, play video games, and text their friends all at the same time! 
     2) No unwanted stranger interactions
Another plus of hybrid learning is that virtual subs are even better than in-person subs. Not only does it allow students to still ignore their in-class sub assignments, but you don't have to hear some stranger's conspiracy theories or worry about making them angry because they had to look up from their crossword puzzle.
     3) Helps refine skills of tolerating silence
Breakout rooms are an opportunity for a smaller group of people to sit in awkward silence until they can return to a larger group of people to sit in more awkward silence. This allows them to reflect on their learning but also helps them develop more focused ignoring of others.
     4) Brings attention to faulty WiFi
Hybrid learning has also brought attention to the fact that WiFi seems to go out a lot more than anyone ever noticed. "I never noticed until distance learning that my WiFi seems to go out every 50 minutes or so, coincidentally right when I need to go to my next class. Fortunately, my teachers are very accepting when I show up to class 10 minutes late for the third time each week," Sue Donym, a senior at Edina High School, said.
     5) Drastically improves both relationships and grades, and encourages collaboration
Another upside to hybrid learning is that students can collaborate on tests. This helps improve relationships between students, prompting them to become better friends and to stay in contact more. Since hybrid learning started, Edina Public Schools has also seen great improvement statistically in test scores and class grades.
Student gets scouted by Power Five schools, plays through four injured limbs
The Edina Varsity Boys' Hockey team, led by junior captain Brock Jefferson, showed off its talent this weekend at the state tournament. In his final game, Jefferson played with four broken limbs in all three periods to be seen by college recruiters from the Power Five conferences.
Jefferson had trained hard for state in recent practices inducing two separate injuries but continued to play. "I had so much adrenaline to get scouted that I barely even felt my injuries," Jefferson said. Jefferson lives in St. Cloud but commutes to play at Edina for the especially accessible opportunity for recruitment. "We are really hoping he gets a scholarship because the gas money is coming out of his college savings account," Jefferson's mom, Anne, said.
All his pain was not in vain, as Jefferson got an offer to go to school at University of Miami in Florida, though he hoped for a college outside of Florida. With questions about his ability to ever return to hockey, Jefferson finds solace in his college scholarship and the clout he received from his high school. Though his pain may persist long into his future, he is a forever star at Edina.