Your guide to the city council candidates
With the highly contentious presidential election looming in the background, seven candidates are busy campaigning for the two open seats on Edina's City Council. Neither of the two councilmembers whose seats are currently open will be running for reelection this year. 
Joshua Ahlberg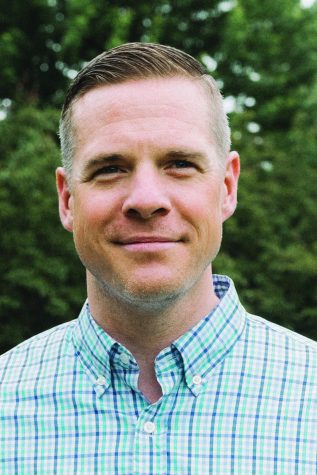 Joshua Ahlberg led two efforts which, in part, prompted him to announce his candidacy. The first was a petition for a new sidewalk to be constructed on Valley View road, as he believed that it presented a public safety issue. The second, a call to halt the redevelopment of Braemer for tubing, nordic skiing, and mountain biking which involved clearing trees. Ahlberg felt that this plan lacked communication to community members. He's hoping to address this by emphasizing community involvement in council decision-making if elected. "Bringing thoughtful, really pensive discussion early on in the process, instead of having that almost as a perfunctory check mark before you finish a project, [is important]," said Ahlberg. He also wishes to address the growing pace of development, particularly near the Southdale area, which could be concerning when taking into consideration possible tertiary effects and green space.
Ukasha Dakane 
Dakane is the youngest among the seven candidates, and he feels that his youth and working class background bring much-needed representation to the City Council. "We have never expected [these kinds] of unprecedented times, where disparities and inequities are all shone alight, and I feel like a voice—a diverse voice—is needed in the City Council," Dakane said. He also brings his experience as a small business owner and passion for the youth perspective. Dakane won the 2018 Leadership Award from the Edina Community Foundation for connecting with youth. Other issues that are key to Dakane include fiscal responsibility, his commitment to implementing a climate action plan in Edina, addressing racial inequities, and the importance of affordable housing in the community, a concern exacerbated by COVID-19. Dakane's interest in these issues has been further developed through his service on the Energy and Environment Commission and in leading an organization called FRAYEO. FRAYEO assists people in finding jobs and places to live. Dakane also emphasizes the value of asset-based community development, the idea of utilizing the collective talents and viewpoints of the community in decision-making, bringing diverse voices together. 
Carolyn Jackson
Carolyn Jackson is a former lawyer and PTO president and currently serves as the chair of the Energy and Environment Commission. She believes that more should be done to ensure that the voices of community members reach the City Council. "I want people to feel that they've been heard, that their concerns have been addressed," she said. Jackson likewise believes that the citizen voice is important on the issue of redevelopment in Edina, which she believes needs to be addressed, especially as it pertains to its environmental impact. In 2015, Jackson introduced the Partners in Energy Program to the City Council, a program which aids cities in saving energy and money. "I've really been putting a lot of time and energy into addressing climate change, and the role that cities can play in reducing our greenhouse gas emissions," Jackson said. She also hopes to address racial inequity in Edina. "We need to look at ways in which we can make this a city where people of all different kinds of backgrounds want to live," she said. 
Janet Kitui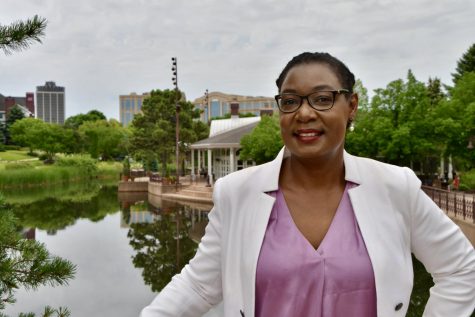 Janet Kitui currently serves on the Housing Task Force and Business and Energy Working Group in Edina as well as being a state employee. In addition, she formerly served as the president of the Parent Teacher Organization at South View. Kitui sees important issues like racial equity, public safety, and affordable housing to be interconnected and hopes to address these topics if elected. "A stable home does enable you to do many, many other things, whether it's accessing education, accessing your job, transportation, your health, all those stem from where you are living," Kitui said. "And if your housing is unstable, it affects all the other aspects of your life." When it comes to development in Edina, Kitui sees construction as an opportunity for sustainable development and the implementation of renewable energy. She also advocates for more clarity over the increases she has observed in the city's public safety budget and greater police transparency. "We do need that voice to be able to represent those of us who are not on [the] council when it comes to public safety. It has serious ramifications for some of us in the community," Kitui said.  
James Pierce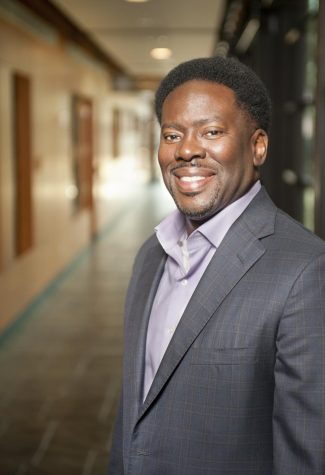 One of the biggest ideas that James Pierce would like to emphasize in the City Council is "how we make decisions," a key aspect being in building coalitions. "One of the things that's important to me is that we're able to get the council to…have more people in the community feel like they're part of the process of decision making," Pierce said. Pierce believes his experience in leading the Race and Equity task force will aid him in this mission, along with business experience as a Cargill employee. Another important issue for Pierce is affordable housing, or helping bring about a "healthier housing life cycle" in Edina. Because Edina is landlocked and continues to grow, this will be an integral issue. Overall, Pierce hopes to make Edina a more welcoming city, especially for small businesses, which he noted are primarily owned by minorities. "So, we have to have a business community where small to medium size businesses feel like they can thrive here, so that they'll want to be a part of Edina," Pierce said. 
Rhonda Bland
Rhonda Bland is stressing nonpartisanship in her bid for the office of City Council. Bland is the former Board Chair of Young Audiences of Minnesota, "a nonprofit aimed at making the arts…an essential part of children's education and development," according to Bland's website.  Some of the main issues Bland hopes to address are affordable housing and the environment. She feels that the current approach to affordable housing will not work in the long term. Bland also wants to ensure that Tax Increment Financing isn't overused; this is a policy in which, "the city only gets revenue from the initial property tax while taxes on subsequent development are diverted to developers pockets or to discretionary city projects." Further, Bland believes that developers should be asking questions about how they can build more sustainably. Bland also wants police to be better screened and advocates for a new Fire Station to be built in North Edina. If elected, she strives to invite a broad range of citizen perspectives to the council. She herself has worked on her own initiatives in the community, such as her success in urging the City Council to halt construction of a water treatment plant in her neighborhood. 
Parinaz Kassemi
Parinaz Kassemi hopes to "incorporate ideas of the new generation" as a city councilmember, according to her website. She joins the other candidates in making one of her goals be greater connection between citizens and government. Other priorities that Kassemi named on her website included ensuring schools are accessible and safe, fiscal transparency and responsibility, updating infrastructure, and "making first-grade medical care available to all." In 2019, Kassemi became a member of the Civil Rights Commission in Minneapolis. She is also the founder of Connect with Zaban, "a mobile application that connects users with other community members interested in learning a new language." Kassemi was formerly an assistant teacher in Edina and is currently studying to earn a master's degree in linguistics. 
**Rhonda Bland and Parinaz Kassemi were not available for an interview. Information about these candidates was taken from their respective websites. 
For more information on the candidates, see the resources below