#BestSocialNetwork
Wake up, twenty-first century: social media is in right now. Today, there are countless social networks, and most of us have an account on at least two them.
Of course, there are certain exceptions, as some among us have yet to create an account. But in case these mavericks crack, here is my opinion on various social media sites:
First off, I have to mention the superpower of social networking sites with over 750 million accounts: Facebook. And here I'm also going to stick out my neck: Facebook is lame.
Before I go into the negatives of it, let's look at why people made an account in the first place. It wasn't the first social network, but it certainly refined the experience. The amount of customization you can do and the surprisingly accurate "friends you may know" feature were revolutionary. If you're not on it, the thinking goes, you're simply missing out. And now, it's a baseline: apps, games, and even other social networks have a "sign in with Facebook" feature.
Now for the negatives. Today, Facebook is just too cluttered and tired. Here's a piece of advice from a fellow Facebooker: Do not accept friend requests from people that you don't know. I made that mistake early on because I just wanted to be cool and have a lot of Facebook friends. I'm not trying to offend any of my "friends," but when I log on, the majority of what I see are posts and activities from people I frankly just don't care about. Also sorry, but when adults and the elderly started hopping on the bandwagon, I knew Facebook's end was near. Anyways, the principal reason to make a Facebook account these days is just because everyone else has one.
Loading ...
The next most popular social network is also my personal favorite: Twitter. Twitter comes in second place when it comes to the number of accounts at around 310 million users. Twitter is kind of like a blog, but each post is limited to 140 characters. The reason I like it so much is because of its simple, quick interface. On Twitter, less is more, and it's more about quick reads than full discussions. This could just be me, but when the cold front hit Edina last month, I constantly refreshed my Twitter, waiting for the explosion of "No school!!!" and "Ric Dressen is Jesus" tweets. Twitter is in general entertaining, and sometimes it's even the reason I don't get enough sleep.
There are two other popular social networking sites that exist mainly as apps for mobile devices and usually aren't accessed from a computer: Instagram and Vine. Instagram is a social network solely concerned with the posting of photos. What's so great about it is that you only see the photos of people you choose to follow. Vine is a very unique kind of app, since it just consists of videos that are six seconds long or fewew. Vine was big in Edina last year but its popularity has slowly waned recently.
There are many other social networks that I didn't mention because I don't have an account: LinkedIn, Tumblr, Google plus, Flickr, MySpace, Ask.fm, Tagged, etc. Feel free to tweet @EdinaZephyrus with your opinion on them.
View Comments(1)
About the Contributors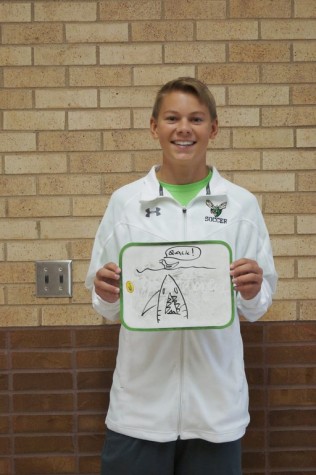 Erik Lindquist, opinion editor
Erik Lindquist is kind of a big deal. He's predicted to graduate from EHS in 2016 and stands a good sixty-four inches from the ground. Erik spends his...