Potential Changes Coming to Edina Public Schools
Edina High School is currently undergoing a number of budgetary modifications that will affect all of its students.
Currently, Edina Public Schools is making budget adjustments for the 2015-2016 school year. Budget adjustments are necessary in order to keep the District in a financially stable and safe position.
"One of the options that is being considered is that each of the schools and District departments would cut .5% from their budget for next year. This would amount to about $45,000 for EHS," said EHS Vice Principal Eric Nelson. The budget cuts will not affect EHS drastically, though. Nelson doesn't anticipate any changes in staffing next year due to the budget cuts.
Along with these cuts, EHS is experiencing an influx of students. Next year, there will be about forty more students at EHS, so class sizes will be increasing by only a small amount if current staffing remains constant.
"Our staffing allocation comes from the District through a formula directly connected to student enrollment," said Nelson.  Chinese IV will be a new course offered for the 2014-2015 school year, while Engineering Design: Women in Engineering will be discontinued because of a lack of interest.
"
EHS has also been looking at many changes to the daily schedule.
EHS has also been looking at many changes to the daily schedule. Advisories have been discussed as an option but will not be introduced next year. "The early recommendation from the [grades] 6-12 Study is suggesting that they probably will be part of EHS in the future but a specific format and timeline still needs to be completed," said Nelson.
The high school is evaluating Collaborative Wednesdays and will possibly be finding more ways to increase students' opportunities for study, group collaboration, teacher meetings, and extra help.
"We are also looking at a proposal that might ask parents to attend conferences with their students when teachers request the students' presence," said Nelson.
In addition, grading policies are a huge topic of debate among the staff of EHS. "Teachers have always used formative and summative assessments to evaluate student performance," said Nelson. "The difference is that we are being more intentional about how we assess and how we use that information to guide instruction. These conversations will likely result in greater consistency in grading. The specific details are yet to be finalized."
No new grading policy has been approved yet, but some alterations should be expected for next year.
Leave a Comment
About the Contributors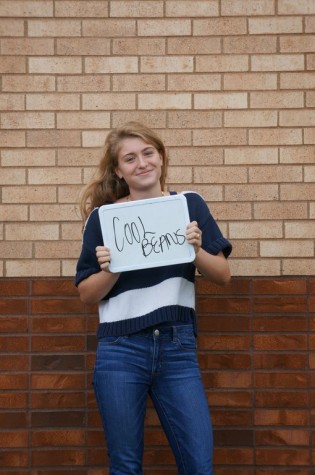 Audrey Sheehy, front page editor
Sure, you could say that she lights up the room as soon as she enters (apparently that's what her fortune cookie said…), but this opinionated, clever,...
Bridgit Loeffelholz, Head Photographer
Bridgit "Swag" Loeffelholz is a mediocre photographer but a professional stalker. Besides taking stellar photos and keeping her Instagram updated with...