Best Kid Cudi albums ranked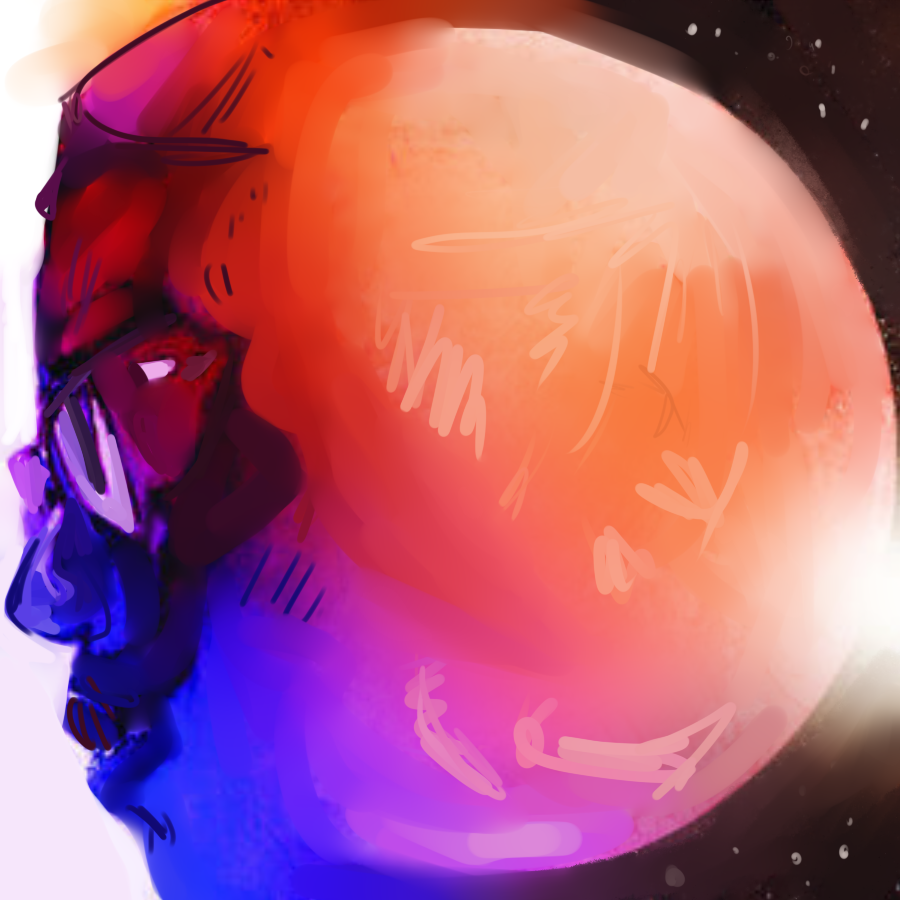 Reader warning: although no lyrics are displayed, songs mentioned may have explicit lyrics
The Grammy award nominated rapper, singer, and actor, Kid Cudi (real name Scott Mescudi), first entered the music scene after his debut mixtape "A Kid Named Cudi" in 2008. Since then, he has embarked on a musical career that has amassed millions of fans worldwide through his unique sound. He has created multiple mix tapes, albums, and songs, but this article will feature my opinion for Kid Cudi's top four albums and why.
    1. "Man on the Moon: The End of Day" (2009)
Kid Cudi's debut studio album, "Man on the Moon: The End of Day" pushed Kid Cudi into the limelight that he still remains in today. Not only did this album introduce Cudi to the music world, but it released his new style of music into the mainstream. He is credited with combining hip hop, alternative hip hop, and pop-rap onto a popular platform that had not been experienced to the same degree before. His unique form of music combined classic hip-hop with more pop-style beats and sounds to produce a unique result that caused music fans to explore the up and coming Kid Cudi. He has since captured many of them as continued listeners. In terms of legacy, this album boasts some of his most iconic songs: "Alive (nightmare)," "Cudi Zone," "Up Up & Away," "Soundtrack 2 My Life," and "Pursuit of Happiness."
    2. "Man on the Moon II: The Legend of Mr. Rager" (2010)
Quickly following up his successful debut studio album, Kid Cudi released his second studio album, and it did not disappoint. This album may not stack up against the brilliance that is "Man on the Moon: The End of Day, " lacking some of the debut excitement; however, "Man on the Moon II: The Legend of Mr. Rager" is one of Kid Cudi's best projects and allows listeners to catch a glimpse into the raw emotions that encompass the mind of Cudi. This album breaks from the sometimes serious mood of "Man on the Mood: The End of Day" and is Cudi's version of a fun project. My personal favorites from the album are "REVOFEV," "Mojo so Dope," "Erase Me – Main," and "Mr. Rager."
    3. "KIDS SEE GHOSTS" (2018)
Cudi's most recent album, in which he partnered with long time collaborator Kanye West, was a never-before-seen combination of the two artists' styles that expanded Cudi's horizon by forcing him to collaborate with Kanye West's unique sound. With this being his first collaborative project, listeners got to hear Cudi's talent side-by-side with Kanye West's and, as a result, the two creative genius' resurged in a unique sound of reflection. The album is a story about Kanye West's own struggles with mental health and Kid Cudi reinforces this melancholic yet hopeful feeling through his past experience. My favorite songs to come out of this album are "4th Dimension," "Reborn," and "Cudi Montage". 
    4. Passion, Pain, & Demon Slayin' (2016)
Seemingly one of Cudi's most personal albums, "Passion, Pain, & Demon Slayin" describes his struggle with suicidal thoughts. The album introduces a new chill and reflective Cudi that allows listeners to immerse themselves in his artwork. Fans get to see Cudi on a new level with this album because of his ability to accurately and vividly relay his mindset through his work. Some songs to take note of are "By Design," "Rose Golden," "Baptized in Fire," "Flight At First Sight/Advanced," "Kitchen," "Cosmic Warrior," "The Commander," and "Surfin'."
About the Contributors
Matthew Hovelsrud, Page Editor
Matt is excited for his second year on Zephyrus as a Page Editor. He is looking forward to further developing his journalistic skills. 
Tiffany Qian, artist
The first word that comes to mind when describing Tiffany Qian is iconic. What other word could you possibly use to describe someone who dressed up as...