US response to the COVID-19: conflicting recommendations
The US response to the Coronavirus has been conflicted since the onset of the outbreak. Not only is that because of the lack of information the government has about this virus but also uninformed messages and advice from President Trump. 
While members of the Coronavirus Task Force are putting their health on the line to go speak to the public for press conferences, some, such as CDC Director Robert Redfield, have chosen to self quarantine from home and work there in safety. But others, such as President Trump, are choosing not to even wear a mask to important meetings and conferences despite positive test results for COVID-19 within the White House.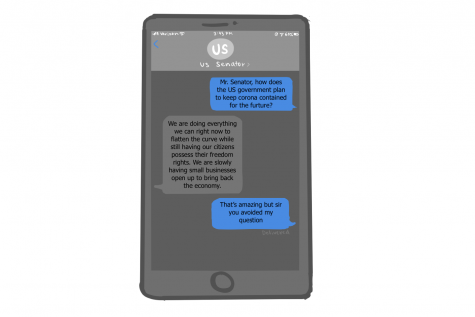 Personal Protective Equipment which could be considered masks and gloves are recommended by the CDC when going out in public to prevent the spread of the disease. In Minnesota, Governor Walz is taking the CDC's recommendations and making it required to wear this PPE in some public establishments including hair salons, sit-in restaurants, and other highly populated places. This mask requirement is a precursor to reopening these establishments within the coming month. Most of these guidelines and stay at home orders are determined and implemented by the government of each state, which causes differences in policy across the United States. For example, Wisconsin has already opened nearly everything that they had closed down in order to restart the economy after the Wisconsin Supreme Court ruled the Governor's restrictions were unjust.
Although government responses are conflicting across the country, currently Minnesota's death toll has started to decline in its increase per day. It is important to know though that just because there is a dip in the increase of deaths in Minnesota, it certainly does not mean the pandemic is slowing down. As people continue practicing caution and safety to help vulnerable populations, Minnesota will survive through this pandemic, but a lack of consistent recommendations continues to foster uncertainty and worry.