Record breaking number of women in the House
Since the midterm elections, the amount of female representatives in the House is higher than ever before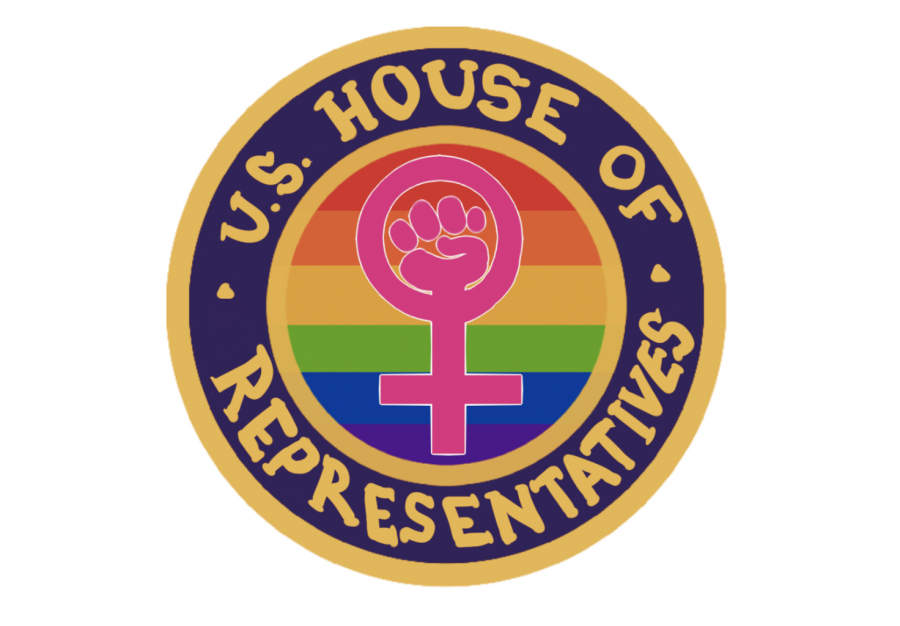 The results of the 2018 midterm election introduced many new faces to the House, including young diverse women. The crutch of American democracy is its people, but for the first time, the election of different identities in America is beginning to accurately represent the diversity of the population.
Ilhan Omar, a newly elected Minnesota representative of St. Paul, will be one of the first two Muslim women ever elected to Congress. Omar plans to take a stand against Islamophobic rhetoric and form a more equitable country. Her election is the first step towards that. In an interview with CBS, Omar described her experiences in the US, "when I was coming to this country, I heard about its promises, but those promises aren't extended to everyone."
Joining Omar as the other female Muslim representative, Rashida Tlaib, from Detroit, Michigan, is also breaking barriers and increasing the diversity of the House. As a former activist and working-class woman, she represents many different voices. Both Omar and Tlaib are examples of the newly incorporated diversity into the House.
Another prominent example of new diversity of the House is electee from Kansas, Sharice Davids. The Kansas House member is making history as the first gay Native American woman elected to the House of Representatives. As a member of the Ho-Chunk nation, Davids' election is a shift in how Native Americans are represented and a demonstration of changes to come, as she will be the third Democrat elected representative in her district in a decade.
In an interview with The Kansas City Star, Davids described what she wanted out of government and representation. "We know there are so many of us who welcome everyone, who see everyone and who know that everyone should have the opportunity to succeed," Davids said.
About the Contributors
Kyra Bergerud, Administrative Coordinator
As a proud Ravenclaw, avid reader, and coffee addict, it is no doubt that staff writer Kyra Bergerud has a notable presence at EHS as a nerd. Hovering...
Tiffany Qian, artist
The first word that comes to mind when describing Tiffany Qian is iconic. What other word could you possibly use to describe someone who dressed up as...