Hofstra Presidential Debate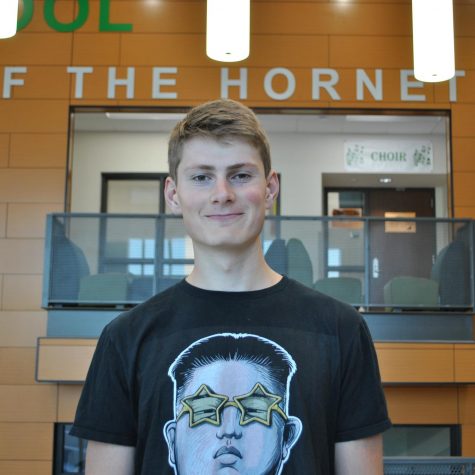 More stories from Matthew Egger
 While the Falcons played the Saints on Monday night, Presidential candidates Hillary Clinton and Donald Trump were facing off in a game of their own, a presidential debate. The format of the debate consisted of six segments, fifteen minutes each. The three main topics were "Achieving Prosperity", "America's direction", and "Securing America". The debate was moderated by Lester Holt, anchor of NBC nightly news.
With the two most unpopular candidates in American Presidential Election history, the debate was nonetheless predicted to gain 100 million views, a record in Presidential Debates. Trump's objective for the night was to appear to America as "presidential material", due to his inexperience in politics. Clinton's goal was to get a message across to Americans that she is a trustworthy candidate despite the negative image she has earned in the past few years.
Trump was on defense for the majority of the night, while Clinton attacking using logical and well laid out arguments. Trump often fought back using Clinton's experience as a New York Senator and Secretary of State against her, saying "Hillary has experience, but it's bad experience."
Segment One: Achieving Prosperity
Holt spent the first segment questioning Trump and Clinton on how they would improve the American economy if they were elected this fall. Trump main points were that America needs to tax foreign goods, and drop the corporate tax rate in order to keep jobs in America. I saw this segment of the debate as Trump's strongest performance of the night. Clinton countered by saying that if Trump's tax cuts were put into effect, 3.5 million jobs would be lost. Clinton said her plan to "achieve prosperity" is to raise taxes on the wealthy and end corporate tax loopholes. She said she'd use the tax dollars to invest in renewable energy, supposedly creating 10 million jobs.
Segment Two: America's Direction
This vaguely named segment of the debate was dominated by discussion of racial equality. Trump argued that the "stop and frisk" (allowed police to frisk any person for guns and or illegal drugs without a warrant) policy previously used in New York City (NYC) was the reason why the city had success in fighting its once massive homicide numbers. Clinton falsely argued that "stop and frisk" is unconstitutional due to the policy's unfairness towards racial minorities (the case was ruled unconstitutional by a biased judge- an appellate court then revisited the case, but then the NYC mayor dropped the appeal). I saw Trump and Clinton both agreed that the relationship between law enforcement and communities they patrol needs to be strengthened.
Segment Three: Securing America
Clinton said her main concern with the security of America is cybersecurity. She mentioned that there has been an increase of state-sponsored hackers that attack America, especially from Russia. Trump argued that former Secretary Clinton and President Obama's decision to leave Iraq in 2011 created a vacuum, allowing ISIS to take power. Clinton fought back by falsely claiming that it was really President Bush's idea to withdraw all troops by 2011, not President Obama's. There was then a discussion between the candidates of whether Trump supported the Invasion of Iraq or not, with Trump once again going on defense arguing proof of his opposition to the war can be found in his debates with Sean Hannity about the matter, which Hannity confirmed post-debate.
Based upon each candidate's performance in the debate, I conclude that Clinton outperformed Trump. The real estate entrepreneur squandered his opportunity to prove his competence and invalidate the political experience his opponent's had gained of being a Senator and Secretary of State. With still two debates remaining, there is an opportunity for Trump to make a comeback; however, the first Presidential Debate earned Clinton a head start towards the finish line, November Eighth: election day.
About the Contributors
Matthew Egger, copy editor
Matthew Egger came into the world on a bitterly cold, late December day. Perhaps that explains his apparently cold persona shrouding his true and friendly...