Eyes in the Sky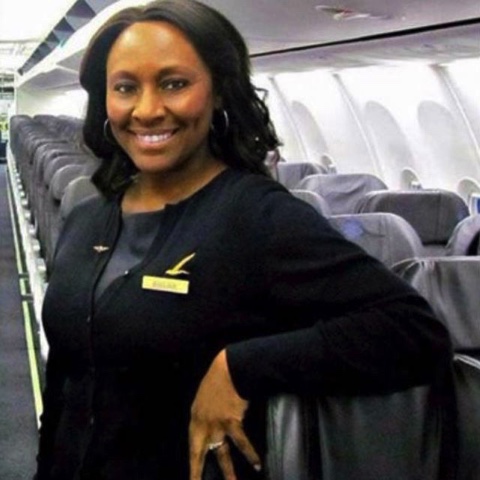 In 2000, the United States Congress passed the Victims of Trafficking and Violence Protection Act, which launched a large-scale effort by the U.S. government to fight human trafficking. A majority of the estimated 12.3 million human trafficking cases around the world involve forced labor or commercial sexual exploitation and revolve around transporting victims from one country or area to another. As a result of this startling trend, flight attendants are now being trained to spot victims of human trafficking and be so-called eyes in the skies" to protect some of the most vulnerable people in the world.
Last year the FAA Extension, Safety, and Security Act of 2016 implemented training to help flight attendants spot potential trafficking victims. Flight attendants learn to spot indicators of human trafficking such as: physical control of travel documents of an adult traveler by a co-traveler, restriction of the movement and social interaction of an adult traveler by a co-traveler, an adult traveler who is unclear on details of his/her final destination or point of contact, or a child traveler who appears to be accompanied by someone claiming to be the parent or guardian who is not related to the child. When flight attendants alert the authorities about suspicious in-flight behaviors gives authorities time to investigate and formulate an appropriate response, which may include coordination with other federal agencies. With appropriate training, flight attendants can become a 'force multiplier' in the fight against trafficking by getting more done with the same amount of effort.
In a recent case that took place on Feb. 4, 2017, Sheila Frederick, 49, a flight attendant for Alaska Airlines, remembers she felt something instinctively wrong when she saw a girl that looked to be around 15 years old sitting next to a "notably-well dressed" older man on a flight she was working from Seattle to San Francisco. Frederick attempted to engage the two in conversation, but the man turned defensive towards her small talk, one of the notable signs flight attendants are trained to look out for.
Alarmed that there may be something bigger going on, Frederick left a note in one of the bathrooms for the girl, and the girl wrote back "I need help." Frederick immediately notified the pilot that something was wrong and when the plane landed police waiting for the man in the terminal.
Having worked as a flight attendant for ten years and counting, Frederick used her skills she learned from training a while back to save this girl's life. Encouraging all flight attendants and passengers to speak up when they see something questionable on a flight, Frederick shared her story at the Airline Ambassadors conference, an event hosted for flight attendants to train them to spot human trafficking. The training took place in Houston before the 2017 Super Bowl. Although human trafficking gets more attention during major sporting events like the Super Bowl, there is minimal evidence to suggest a major spike in trafficking during large events, but measures to stop trafficking are being taken so that there are always watchful eyes both on the ground and in the sky.