Do you know how much your lunch really costs?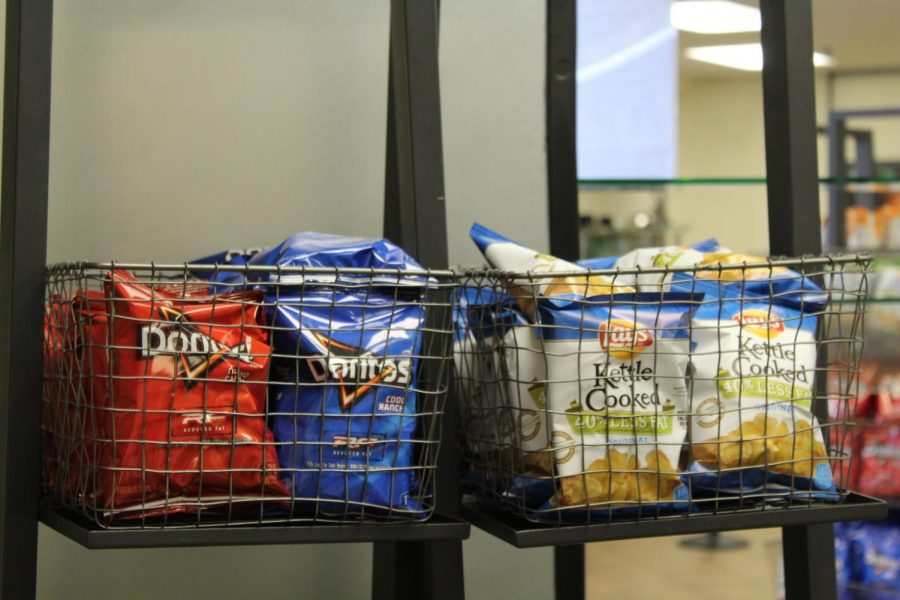 Eva Hadjiynas, copy editor
May 15, 2019
Buying lunch in the Edina High School cafeteria seems easy and self-explanatory. A student enters the cafeteria, finds what they want, and checks out by simply punching in their student ID. Yet, they walk out of the cafeteria with no idea how much they spent. Not being told the total amount of the purchase causes bad spending habits and decisions.
Students have a hard time keeping track of how much they spend due to a lack of listed prices and totals when buying food. While finding prices is possible, it is not easy to spot at the time of purchase. Food prices are listed on the Edina Public School website and in packets that are sent to families at the beginning of the school year. The "A La Carte" food items also have prices listed near the cafeteria. However, students that are buying lunch are not able to tell how much they are spending without going online because the prices are not listed near any of the food stations.
After choosing food to purchase, students plug in their ID number to check out. This is another chance to see how much they are spending because traditionally when purchasing something the customer finds out their total. In the lunchroom, however, the staff member finishes the transaction and does not inform the students of their total because they "[don't] have the equipment to show or inform customers of their totals," Director of Edina Schools Dining Service Dan Hutchinson said. The students also do not get the option of a receipt noting the purchase price of the transaction.
Tracking how much money one spends on lunch is a reality that everyone faces. Students need to learn to be aware of pricing so that someday they can be responsible for their own money. The habit of not tracking spending could be carried over into the students' lives beyond high school. When a student starts to use a credit card, the habit of just punching in the number and not tracking costs could translate into not caring how much they spend.
While it is usually the parents' money in the school lunch account, bad habits are hard to break so why not train the students to have inquisitive minds about pricing?
Furthermore, not knowing how much you are spending might make you spend more. Last year I bought a Naked Juice from the cafeteria a couple of times a week. After my dad asked why my account was emptying so quickly, I finally accessed the EPS website and found to my astonishment that the 10 oz smoothie costs $3.50. Had I known this information ahead of time I may have chosen to buy a bottle of water instead, which is both larger and less expensive, coming in at only 80 cents.
It is easy to purchase lunch at EHS, but changes need to be made to the cafeteria signage before the lunchroom can foster healthy spending habits. Students should be aware of how much items cost so that they can get in the habit of conscious spending. It is the schools responsibility to provide transparency in pricing in both labels at the food stations and verbal or on-screen totals.
About the Contributors
Brennen Merriam, freshman photographer
Brennen is the Zephyrus freshman photographer who when not falling off his mountain bike, has been known to flex his Reddit karma, shoes, and an uncracked...