A guide to the 2022 Edina City Council Candidates
The Edina City Council elections on Nov. 8 will feature four candidates contending for two spots, with one incumbent, Ron Anderson, up for re-election. One current board member, Kevin Staunton, is not seeking re-election.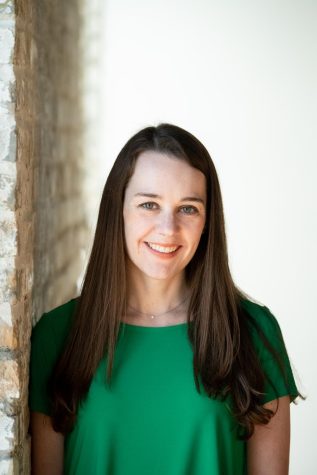 Kate Agnew
Kate Agnew bases much of her desire to attain an Edina City Council position on her commitment to listening to others and engaging in positive dialogue with members of her community. "My core tenants are listening to other people, understanding different perspectives, and leading through transparency. I seek to truly understand everyone's voice," Agnew said. She emphasizes the importance of being family-focused. "I am really excited to run for this spot being someone relatively early on in my career, and also being someone ready to serve as a voice on the council for many families. I look to serve not just families with young children like mine, but also families of all types across many different generations," she said. Agnew spotlighted the importance of addressing climate change in Edina, citing it as a pressing issue that has a reverberating impact on the community as a whole. "What we do at a city level to mitigate climate change and adapt infrastructure to adequately respond to these changes will be really important for us. We should understand the impact that we will have on climate and the environment with every decision that we make as a city," Agnew said. 
Ron Anderson 
Incumbent Ron Anderson is running for reelection this year as his first term comes to a close. Anderson highlights the importance of understanding how the city of Edina is constantly changing. "Edina, like all first-ring suburbs, and really every one of us, is in transition. That transition is going to include development, and it is up to us to limit our development to organic growth in accordance with our zoning ordinances and guidelines,"  Anderson said. He emphasized the importance of sustainable growth in the city of Edina, claiming it is pivotal for effectively ensuring a smooth transition into new housing and construction development.  "How things look and feel for the people that move around in our neighborhoods every day is extremely important. New developments should not only be architecturally and aesthetically pleasing, but should also have a sense of functionality and sustainability as well," Anderson said. Anderson says that his campaign primarily focuses around quality of life issues that residents of Edina face on a day to day basis, as well as planning for the future. "How do people feel about their community when they get up in the morning and walk around? I often plan for the future, and look forward to the future, and that is very important because that is part of the responsibility of serving in a position like the Edina City Council," Anderson said.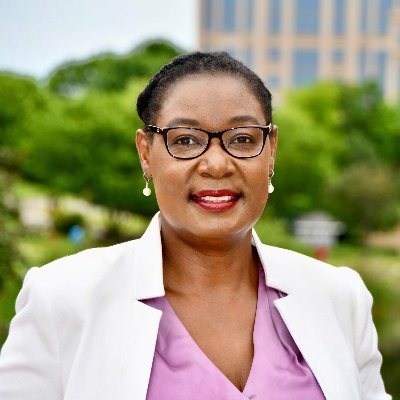 Janet Kitui
An Edina resident of nearly 11 years, Janet Kitui emphasizes the importance of representing every voice in the community, regardless of race, gender, or socio-economic status. "Right now the city of Edina could definitely use some representation from diverse backgrounds, especially on our city boards and councils. I run to bring a voice that is currently missing on the [Edina] City Council," Kitui said. Kitui strives to highlight three priorities in her bid for a city council spot—affordable housing, racial equity, and sustainable growth. Regarding affordable housing, Kitui states that it is a necessity for accessible housing to be open to an increased number of people, claiming doing so will bear large positive impacts on the community as a whole. "Housing is a basic right, and is absolutely essential for any community that wishes to thrive and prosper. Yet right now, high-cost housing is cutting off and limiting a lot of people from entering our community. Racial equity as well as many other important issues hinge on affordable housing, as affordable housing is probably the biggest tenet of my campaign," she said. The importance of controlled and sustainable growth is also an area of emphasis in Kitui's campaign. "I believe that it is very important for us to focus on being environmentally friendly, so that we can not only preserve the world for current generations, but generations far into the future as well. Focusing on our sustainability and fighting the impacts of climate change will be extremely important for all of us," Kitui said. 
Julie Risser
For Julie Risser, the ability to represent a multitude of different voices and perspectives is one of the most important parts of having a spot on the Edina City Council. "I want to be the person on the [Edina] City Council that can bring the many different voices of the community to the table. You can have lots of knowledge on issues, but if you aren't actively including the voices of the community in the decision making process, their voices get marginalized," Risser said. She believes understanding the impacts that recent developments in Edina have had on the local community is extremely important. "What we need to do is look at developments that we as a city are doing and be mindful of how that is changing or limiting our opportunities," Risser said. If elected to the Edina City Council, Risser would aim to drastically improve infrastructure capabilities in the city. "I really want to make sure that we have the proper emergency response capability and infrastructure in place to serve people well. We need to be mindful that by doing this we are investing into aspects of our community that are really crucial, so that is where we really want to put a lot of emphasis," Risser said.