How social media affects our perceptions of each other
October 9, 2018
It's beyond evident that our generation's heavy usage of social media is not a passing trend. We check Instagram, emails, Snapchat, Twitter, etc. as if the information is too valuable to omit from our daily lives for even a few hours at a time. Disregarding the aspect of our dependence on it, communication has never been so accelerated and accessible for such a large amount of people. The benefits and detriments of our technological presence are continuously being discussed in contemporary media, yet it is not often looked at only as a change, without necessarily attaching a positive or negative stigma. Whether we like it or not, social media has completely redesigned our interactions as both individuals and members of various communities.
As students, the infatuation with high school popularity is exacerbated by social media followings. EHS sopho
mores Liana Hazucha and Lilly Whiteside were able to name several students with large amounts of followers on social media without hesitation, regardless of whether the student claims to be "famous," or if they neglect to attribute any specific talents to their numbers.
Not only does social media manipulate the manner in which strangers see each other, but it also plays a large part in friendships and relationships. Many students at EHS use Snapchat as a means of staying in touch with friends, with one student in particular stating that they use the app more often than text messages. Forms of social media that highlight the "social" aspect can also facilitate romantic relationships, especially in a high school setting. Newly developed milestones that are innately accepted by young students—like becoming "Instagram official" and retaining the best friend position on Snapchat for large amounts of time—are widely considered as symbols of a relationship. This evidence counters the argument that social media isolates humans by instead stating that it solely morphs connections, as opposed to annihilating them.
Social media etiquette, defined by the widely accepted norms of politeness for our virtual communication, is also important to interaction in the new age. In our EHS community, the expectation of "following back" is a general principle for students. The thought is that we are all in a similar community and should all stay closely connected by holding interest in each other's lives. When simplified, it makes comple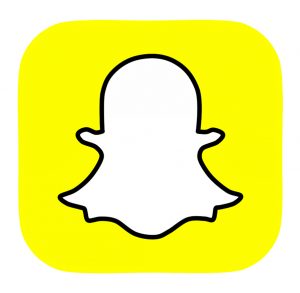 te sense for members of a community to desire a stronger web of connections; however, our own reception of certain actions impedes simplicity and thus has an effect on how we interact offline. We see those who don't follow back as mean and consequently put them on a pedestal at our own expense by feeling inferior because of an unreciprocated desire for connection. Yet we see some potential for a deeper connection with those who do follow back, and thus we begin to see how virtual relationships meld into reality.
Most importantly, however, is the way self-image has been skewed by social media dependence. When we see our own social media representation in comparison to others', the majority either think poorly or too highly of themselves, creating inflated or deflated egos as a result. These comparisons are, for the most part, arranged for most to look small to the bigger, more followed, more poised stars. After all, appearances generally come as a result of the effort they are given, yet we must recognize that these stimuli are not a part of our real world until we allow them to be.
Social media, while both positives and negatives are surely evident, is merely an alteration in the typical lifestyle of those living in more developed societies, causing us to naturally alter our methods of thought and interaction.