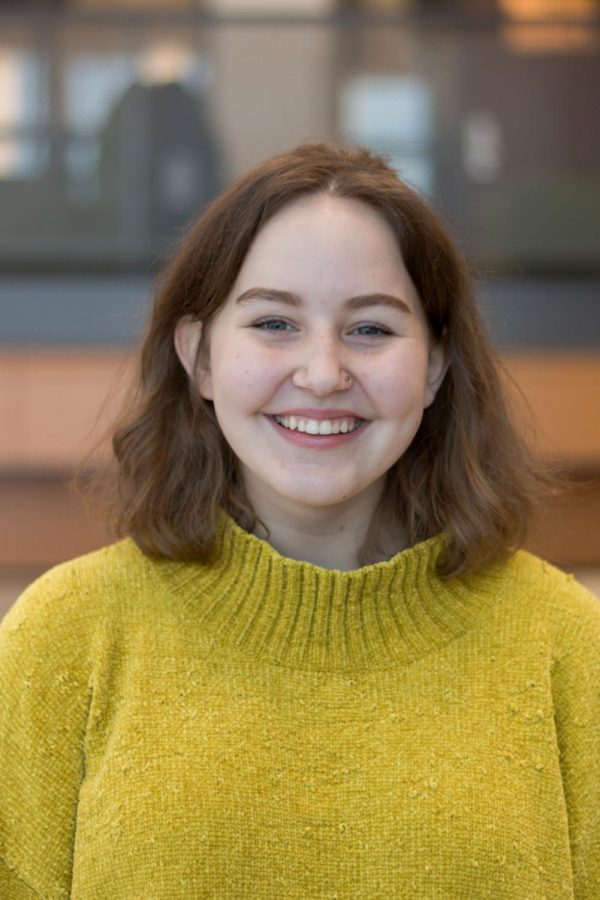 Hallie Robinson
Zephyrus: In what activities are you involved?
Hallie Robinson: I do theater, band, I'm a new member of the veggie club (it's really fun, everybody should join it if you want to eat good vegetarian and vegan food), and I'm on Link Crew.
Z: Do you crumple or fold your toilet paper?
H.R.: I am an adamant crumpler. I think that folding takes too much time, and you shouldn't give your poop or pee the grace that a folded piece of toilet paper gives them. So I say just crumple and go.
Z: Who is your court crush?
H.R.: Spencer Paugh. We worked at Starbucks together, good life. But also Talia Bjelland.
Z: What's your go-to party bus jam?
H.R.: 'Roses' by OutKast.
Z.: What does being on court mean to you?
H.R.: It's just really sweet and humbling to know that people see me as someone who could be on Sweethearts Court because I've always looked up to the people who are on Sweethearts in particular because I thought it meant that they were, like, nice human beings and you know just sweet people.