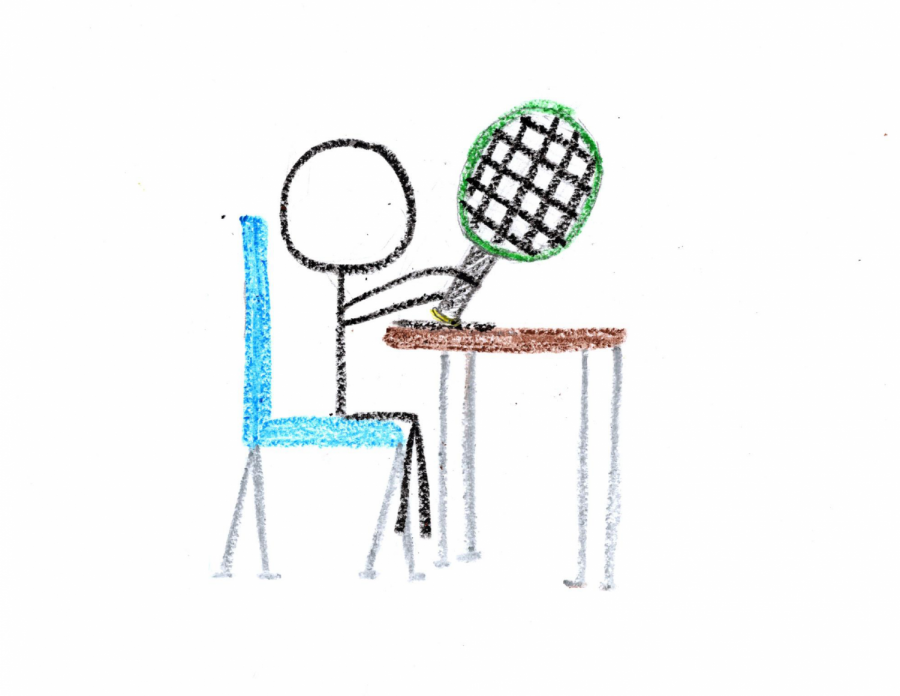 You asked, so we answered: Hornet Help addresses some of your most pressing issues
Dear Hornet Help,
I have an addiction. No, not to Juuls like you're probably thinking, but to something much worse: those $1 juice boxes in the vending machines all over Edina High School. Apple, fruit-punch-watermelon-explosion, you name the flavor, I just can't stay away from them! I bring a water bottle to class with me, but by the time second period hits, I'm already craving one of those delectable, tiny little boxes. I drink five to seven per day! I'm a senior, but I feel like I'm seven-years-old everytime I swipe my debit card, wait for the box to fall into the chute, and unwrap the little straw. What can I do?
– Jonesing For Some Juice
Dear Jonesing For Some Juice,
First off, I'm glad you're only addicted to juice boxes and not some other type of ~juice~. Can you imagine the craze that would occur if Juicy Juice showed up in the cafeteria? But five to seven each day? That's almost nothing compared to some other EHS students. As long as you're not sneaking out in the middle of class or sipping juice under the table, you're fine. My advice? Try some of that overpriced "green juice" from somewhere along 50th and France—specifically the organic mint cucumber mix from the parking lot of Lunds. Give it a try.
– Hornet Help
Dear Hornet Help,
I'm only a freshman, but the only thing that my friends want to talk about is college! Five of them have already taken the ACT and two of them are committed to Ivy League universities. I'm only taking seven AP classes and self-studying for another three subjects this year, and I feel so behind. I try to share my SAT score with them (1599) so that they can help me do better the next time I take it, but they always brush me off. Is there anything I can do to change the conversation?
– Frantic Freshman
Dear Frantic Freshman,
I'd say don't worry, but that's a lie. Pick up some hobbies (preferably something interesting and diverse that'll look good on your Common Application—have you tried curing cancer?) and start researching schools now. You should have committed to a university by fifth grade, so you're far, far behind. How many campuses have you toured? Keep me (and your counselor) updated. Sending you all the help I can—you'll need it.
– Hornet Help
Dear Hornet Help,
I'm late to first period everyday. Usually it's because I can't find one of my three Hydro Flasks in the morning, but I typically stop at Starbucks too. After a venti Caramel Macchiato (two pumps peppermint, five shakes of the secret menu pumpkin spice, and one splenda), I head to school. By the time I roll up at school in my white Jeep Wrangler, my Air Force 1's are already creased, so I spend an hour cleaning them with the spare toothbrush I carry around just for that purpose. I spend the entirety of first period taking miniscule sips of my drink, the same one that I'll carry around with me the rest of the day and never fully finish (I'm watching my figure). My first hour teacher always glares at me when I walk in, and my friends have started asking me to get them coffee, but I only have so many rewards I can get from my Starbucks card. Any advice?
– Typically Tardy
Dear Typically Tardy,
Totally understandable why you're always late—your morning routine sounds so rough! Have you tried substituting your Air Force 1's for Doc. Martens? That might help, with less laces and a more comfortable fit. I would also recommend putting some Redbubble stickers on your Hydro Flasks, that way it'll be easier to spot when you're rushing out the door. Buying iced coffee at Starbucks could help beat the lines in the drive-thru, but if you make it at home (using almond milk from Whole Foods only!) then you'll have the added bonus of being "quirky!"
Best of luck!
Hornet Help
You asked, so we answered: Hornet Help addresses some of your most pressing issues