"Where We Are": the newest addition to Will Swanda's collection of hit albums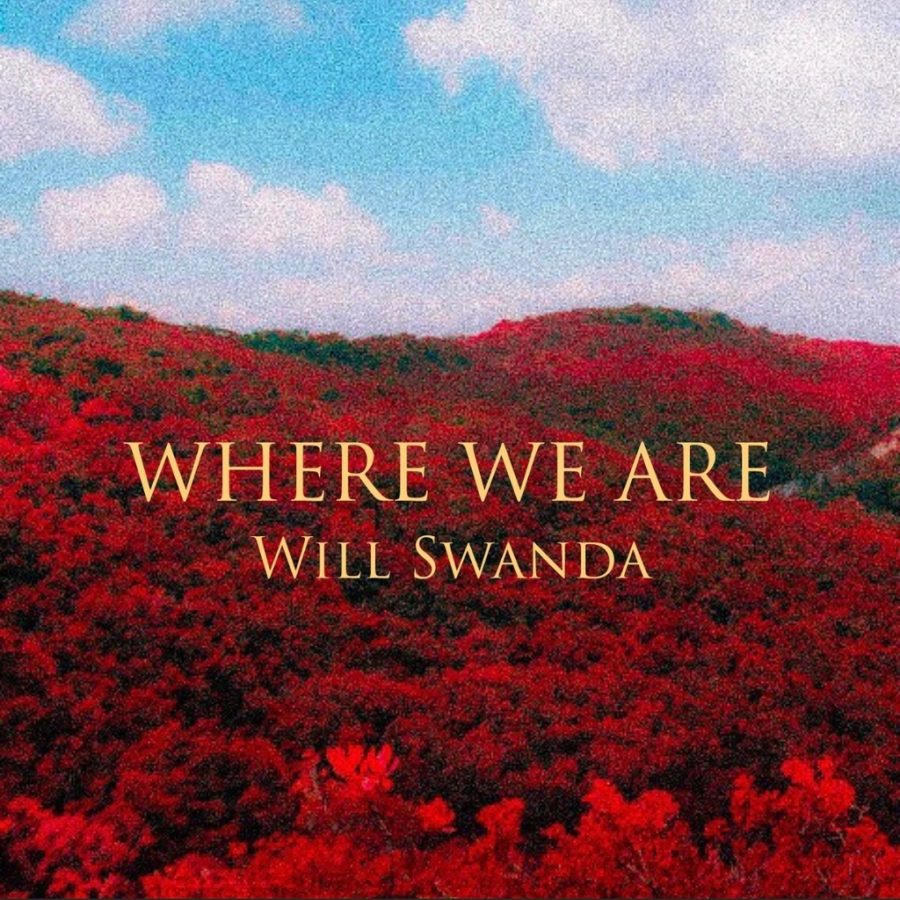 11,243 people listen to the music of senior Will Swanda every month on Spotify alone, and since it was released in 2018, "Flow Like the Sea" has been streamed a staggering 243,217 times. Besides establishing himself as a musician, Swanda is also a captain of the Varsity Boys' Soccer team, a part of the Concert Choir, and leader of the Futsal Club. Nonetheless, it's his music that Swanda is most often recognized for.
He has established himself through performing at various venues and uploading music to multiple platforms. People can find his music on platforms such as Apple Music, Spotify, SoundCloud, and YouTube. For those who wish to see him perform live, there could be opportunities in the future. "I'm actually looking to get into more coffee shops and afternoon venues and stuff so I can start to really work on performance if people want to see me. That's the part of music that I don't really focus on. I just love playing and creating [music], and then I don't show it," Swanda said.
To get to this point as a musician, Swanda has had to overcome a plethora of challenges and setbacks, some of them occurring before high school. In his middle school years, he kept his music as private as he could to avoid being made fun of or bullied. High school, similarly, had a few small setbacks. During his freshman year, a video of him singing was leaked on social media. In its wake came a lot of judgment from his peers. "You always get people that question it and are like 'what the heck, why?', so I think it's just overcoming all the negativity that you inevitably will receive, and searching for the people that will give you that positive energy," Swanda said.
However, with all of this music, finding balance can be a challenge. Every week, besides school, Swanda commits ten hours for soccer practice, with another 12 hours put towards his music. When he is recording, it's closer to 20 hours a week. Each day, after getting through the school day, he goes to soccer practice, and then when that's, finished he does his homework. Any free time he has leftover is spent working on his music.
The benefit of his busy schedule is that all of the time spent on music has allowed him to find his style. "I try to lean towards Ed Sheeran-esque, Hozier-esque stuff of like a really good mix of acoustic stuff, but like stuff that leans towards pop," Swanda said. He uses that style to communicate the themes that appear in his music, and his latest album continues that trend. His inspiration is often rooted in stories from his personal life or the lives of people around him. "Especially this new album. [It] was a lot of story-telling," Swanda said. Swanda's music has created a way for him to show who he really is. "Whether I'm with my soccer team or with my family or with my church, a lot of people put up masks wherever they go, and I would say my true mask is represented in my music. The lyrics I write are an accurate portrayal of who I am," Swanda said. When asked how he celebrated the release of his latest album, Swanda simply replied: "We had a really nice family dinner that night."
About the Contributors
Michael Crater, Media Editor
Michael is an accomplished mountain biker and road biker who enjoys working at Penn Cycle in Richfield. He is friends with Hans and they're on the bike...