What's up D.C.?
After a turbulent November Presidential election and subsequent challenges to election results, America's politics were thrown into chaos last week. Historic Senate run-off elections began Tuesday in Georgia, and today, Democrats formally introduced a second impeachment against President Trump. On Wednesday, rioters stormed the U.S. Capitol Building while shocked Americans looked on. Here's a timeline of events: 
(photo courtesy of the New York Times)
Tuesday, Jan. 5: On Tuesday, Senate runoff elections took place in Georgia. After an extremely close race, Democrat Reverend Rapael Warnock defeated Republican incumbent Kelly Loeffler with 50.8% of the vote. In Georgia's other Senate election, Democrat Jon Osslof defeated Republican incumbent David Perdue with 50.41% of the vote; this will end incumbent Perdue's first term and begin Osslof's first position in public office. Although the margin of victory was close, it was larger than the threshold to hold a recount of votes in Georgia. With double Democrat victories in Georgia, the Senate holds a 50-50 split, with Vice President-elect Kamala Harris holding the tiebreaker vote. Along with Democratic influence in the Senate, the House of Representatives has a Democratic majority, and Democratic President-elect Joe Biden will be sworn in to office on Jan. 20.
Wednesday, Jan. 6: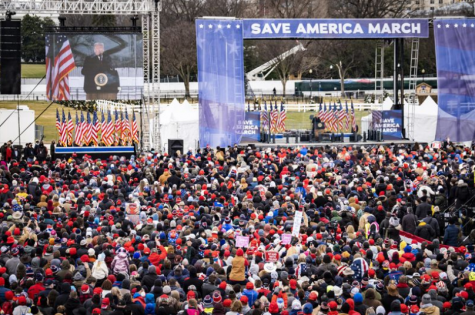 (courtesy of Pete Marovich and the New York Times)
Morning: Thousands of President Trump's supporters gathered in the Ellipse, a park near the White House, for the Save America March. Shortly before 12:00 p.m. (Note: All times in EST.), President Trump addressed attendees for over an hour, eventually encouraging them to march to the U.S. Capitol Building. The President also heavily pressured Vice President Mike Pence to overturn election results and confirm his second term; however, the Vice President does not constitutionally have this power, and Pence wrote a letter which said he would follow standard procedure and not solely decide the outcome of the election.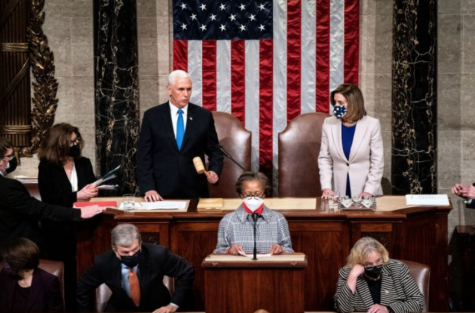 (courtesy of Erin Schaff)
1:00 p.m.: The House of Representatives and Senate, presided over by Vice President Pence, begin a joint-session to certify electoral votes and officially confirm President-elect Biden's victory. Challenges to the legitimacy of electoral votes were expected, and Arizona's Republic representative Paul Gosar brought forth the first challenge. Congress retired to their respective chambers to debate the validity of the challenge, as customary.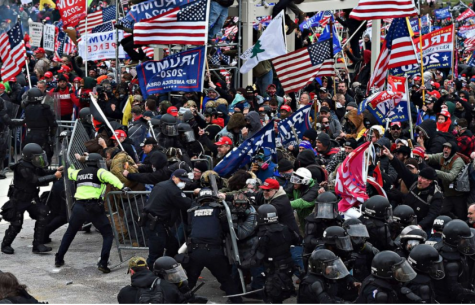 (courtesy of Roberto Schmidt)
Still 1:00 p.m.: By this time, protesters arrived at the U.S. Capitol Building and a riot emerged from some members of the crowd. Rioters began forcing their way through Capitol Police barriers on all sides of the Capitol, and gathered closer to the building.
1:45 p.m.: Pipe bombs were reported outside of the Republican National Headquarters as well as the Democratic National Headquarters; both buildings are about a block away from the U.S. Capitol building. The bombs were viable, but it is unclear how much damage they could have caused. Both RNC and DNC staff were safely evacuated, and law enforcement neutralized the explosive devices.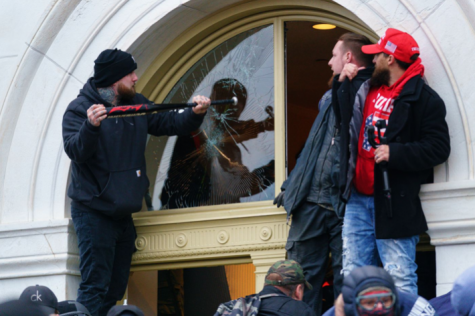 (courtesy of The Philadelphia Inquirer)
2:00-2:30 p.m.: Rioters broke through windows and doors, and pushed their way further into the Capitol building. They filled the Rotunda, and forced both Chambers of Congress into lockdown procedures.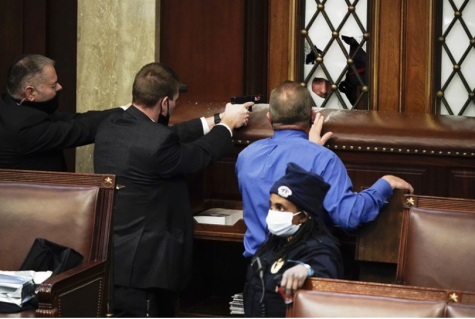 (courtesy of J. Scott Applewhite)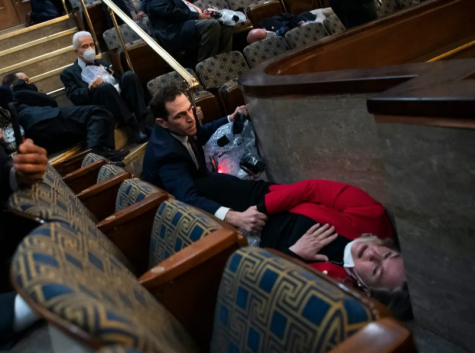 (courtesy of Tom Williams)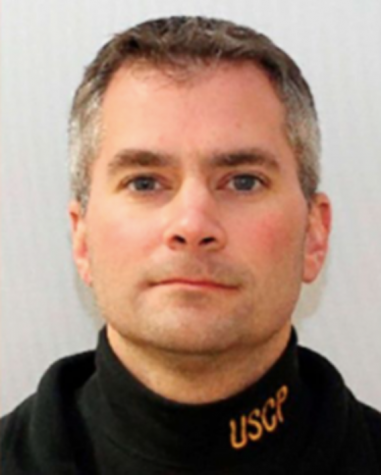 (courtesy of United States Capitol Police)
2:45 p.m.: Members of the Security Team barricaded the door to the House of Representatives. Scared Congressmen took cover on the ground and retrieved gas masks from beneath their seats to protect themselves against tear gas, which had been released into the Rotunda. As a group of rioters tried to push their way into a secure hallway outside of the House of Representatives, rioter Ashli Babbitt was shot by Capitol Police as she tried to enter the hallway. Later in the day, the California native and Air Force veteran died. Three other rioters died due to medical complications suffered during the riot. Additionally, Capitol Police officer Brian D. Sicknick suffered injuries inflicted by rioters and was rushed to the hospital, where he died Thursday evening; a federal investigation by F.B.I. and D.C. Metropolitan Police Force has been opened in order to find and charge the rioters responsible for his mortal injuries.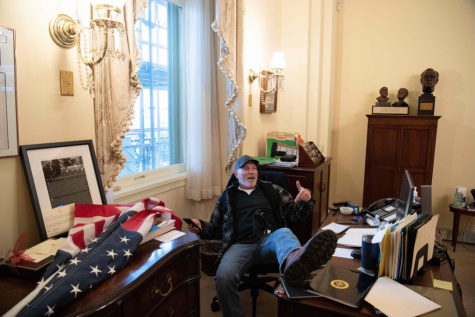 (courtesy of NBC news)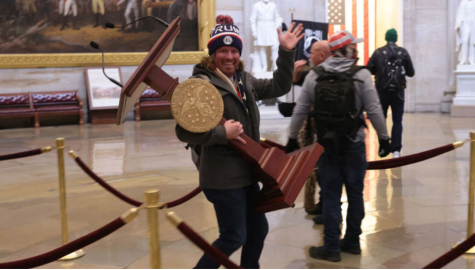 (courtesy of Win McNamee)
3:00 p.m.: Rioters freely roamed the halls of the U.S. Capitol building, committing acts of vandalism and violence. They entered Congressional offices, including Arkansas native Richard Barnett, who can be seen reclining at Speaker of the House Nancy Pelosi's desk. On Jan. 8, he was arrested on "federal charges of entering and remaining on restricted grounds, violent entry, and theft of public property." By this time, more law enforcement officials arrived and attempted to remove rioters from the building with teargas and flashbangs.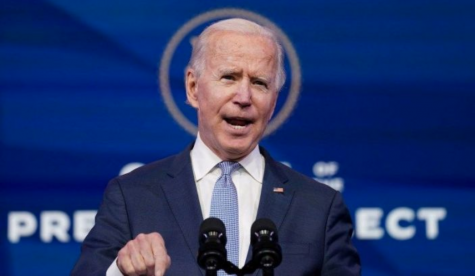 (courtesy of yahoo! news)
4:00p.m.: Throughout the afternoon, government leaders and officials from both sides of the aisle began placing pressure on President Trump to condemn the riots. President-elect Biden televised a speech, where he said, "Don't dare call them protesters. They were a riotous mob. Insurrectionists. Domestic terrorists. It's that basic. It's that simple." At 4:17 p.m., President Trump tweeted out a video directly telling the rioters "go home now, we have to have peace. We have to have law and order, we have to respect our great people in law and order."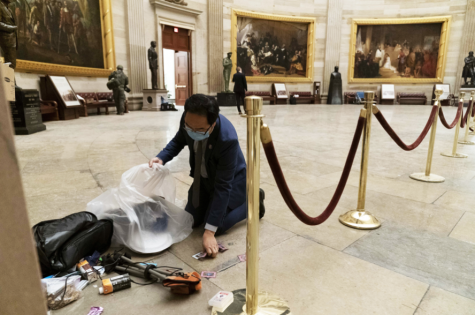 (courtesy of Andrew Harnik)
6:00 p.m.: A curfew in Washington D.C. went into effect, and continued law enforcement efforts dispelled rioters from the U.S. Capitol building. Clean-up of the Capitol's vandalised spaces begin in an attempt to return Congress to their chambers and continue the joint session. The viral photo (above) shows New Jersey Representative Andy Kim assisting in the clean-up efforts.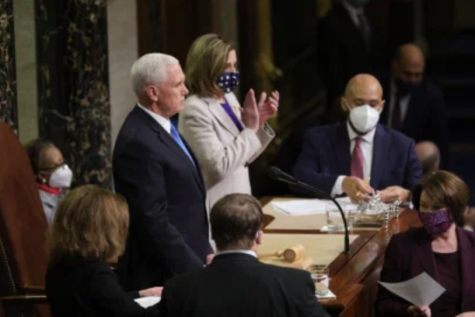 (courtesy of Getty Images)
8:00 p.m.: Congress returned to the U.S. Capitol building to continue confirmation of electoral votes. 
Thursday, Jan. 7: Congress worked through the night and at 3:41 a.m., officially certified Joe Biden as President-elect. President Trump released a statement through a White House social media account committing to an orderly transition of power on Jan. 20. President Trump was unable to send the statement through his own social media accounts, because beginning Wednesday, many big tech companies suspended President Trump's social media accounts due to inflammatory messages and support of misinformation surrounding the November election; some of the media companies included Twitter, Instagram, Facebook, Snapchat, Reddit, and Pinterest. Additionally, Google, Amazon, and Apple removed Parler from their app stores, a social networking site popular with conservatives. Founded in 2018, Parler refers to itself as "unbiased social media" and a place where people can "speak freely and express yourself openly without fear of being 'deplatformed' for your views." Now, Parler CEO John Matz says his company is at risk of being financially destroyed after "every vendor…ditched us on the same day."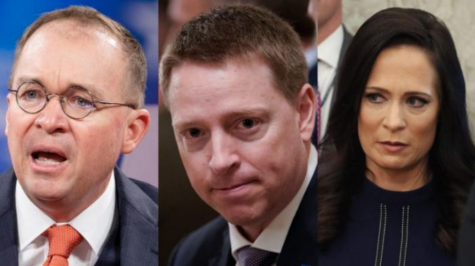 (courtesy of Samuel Corum, Drew Angerer, and Mark Wilson)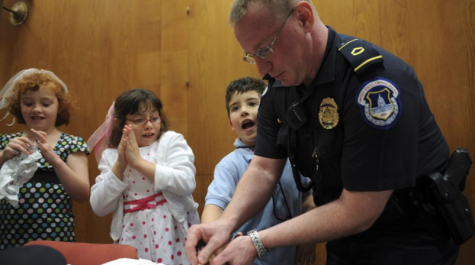 (courtesy of Forbes)
Thursday, Jan. 7- Sunday, Jan. 10: Following the violence and President Trump's speech encouraging the march to the U.S. Capitol building, many White House staff members have resigned. Two members of the President's Cabinet, Education Secretary Betsy DeVos and Transportation Secretary Elaine Chao, were among some of the first to announce their resignation. Additionally, Hope Hicks (President Trump's Senior Advisor), Stephanie Grisham (the First Lady's Chief of Staff), Matthew Pottinger (Deputy National Security Advisor), Mick Mulvaney (U.S. Special Envoy to Northern Ireland), and Sarah Matthews (deputy White House Secretary) resigned. Yesterday, Capitol Police officer Howard Liebengood Jr. died by suicide after working on the day of the riots.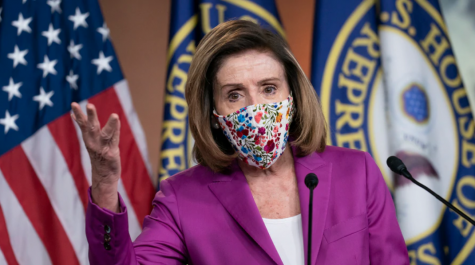 (courtesy of VOA News)
Monday, Jan. 11: In the House of Representatives, Democrats introduced a new impeachment article against President Trump. Its sole charge is "incitement of insurrection" of the riots last Wednesday. With 218 co-sponsors, the impeachment has enough support to pass the House. After increasing pressure over the weekend for Vice President Pence to invoke the 25th Amendment and remove President Trump from office, Speaker of the House Pelosi issued a threat to move ahead full-force with the impeachment if Pence does not pursue the 25th Amendment by Wednesday.