Twin cities students start Minnesota chapter of international organization Bye Bye Plastic Bags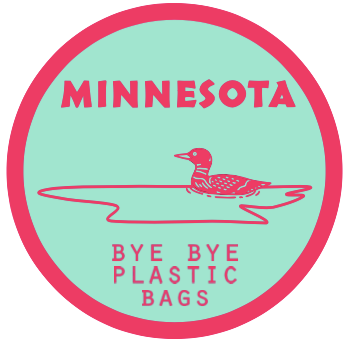 Alexis Yi, print editor-in-chief
December 13, 2020
Not even a pandemic can stop this generation of climate activists. In late October, five Minnesota high school students launched the Minnesota chapter of Bye Bye Plastic Bags, an international youth climate organization founded by two Bali teenagers in 2013 to eliminate plastic bag use globally. The Minnesota team members, who come from Edina High School, Visitation School in Mendota Heights, and Eastview High School in Apple Valley, underwent a rigorous application process in order to start this chapter. Their goal is to eliminate plastic bag use in the state of Minnesota. 
The idea to start the Minnesota chapter came from team leader Chloe Johnson, a junior at Visitation School. Johnson did extensive research for the application, including asking Minnesota stores and restaurants about their plastic bag use. As part of the application, Johnson recruited four other members to fill the remaining leadership positions—education, finances and fundraising, communications, and legal action—and once the team and chapter were finalized on Oct. 28, they immediately set to work. "In terms of this next year, our goal is to partner with five schools to pledge to become plastic bag free, ten stores and restaurants to become plastic bag free, and then hundreds of Minnesota citizens to partner with us, whether that be young people or others in the community," Johnson said. "And this is projected to be a goal to achieve [by] fall of 2020."
The team is currently focusing on social media, education, and fundraising. Their instagram page, @bbpbminnesota, is regularly updated with facts and tips about plastic bags. One post mentions that, in Minnesota, plastic bags can actually be recycled; local stores such as Walmart and Lunds have plastic bag bins for recycling. The team also recently launched a GoFundMe with a $1,200 goal; they plan to use the money for educational purposes, purchasing reusable bags, and promotional pins. "Obviously, the long term goal is getting rid of plastic bags," EHS junior Zoey Keepper, the team's education leader, said. "But really, I think the main goal of educating people about plastic bags is, hopefully, the more people know about [plastic bags] and [their] harms to the environment, and how [plastic bags] affect people personally and families . . . people will take action against it. The more people know, the more they'll be willing to act on that." 
The pandemic has necessarily restricted BBPB Minnesota's capabilities. Currently, they're working on creating a webinar schedule for virtual informational events. The team hopes to do classroom visits in the post-pandemic future and host more in-person activities, such as setting up a stand at a farmer's market. As of now, everything they do is online. "We haven't even actually met each other in person," Keepper said. "It's all virtual. We'd like to try to hold events in schools. Talk to classes. Obviously we can't do that." 
According to the nonprofit Center for Biological Diversity, the average plastic bag is only used for 12 minutes, and every year, American use 100 billion plastic bags. "And the majority of [plastic bags] are just thrown away in landfills," Keepper said. "They take over 500 years to fully decompose. And after that, there's still microplastics from those bags and the environment that animals eat. It harms plant life, and we actually eat plastic all the time because the microplastics get in our food."
Currently, Minnesota cities are not allowed to ban plastic bags, per a bill passed and signed by Governor Mark Dayton in 2017. However, in 2019, Minneapolis and Duluth both passed legislation to impose fees on plastic bag use. "We can't let [Minnesota's] 10,000 lakes become 10,000 landfills because [of] plastic bags," Johnson said. "Plastic bags are filling up in landfills, they're being dumped into rivers. . . [which] ultimately go into larger bodies of water. We're really fighting a global cause. These environmental problems connect to one another. So any sustainable change that you yourself can make is going to make all the difference."
About the Contributors
Alexis Yi, Print Editor-in-Chief
Alexis is a senior and Zephyrus's print editor-in-chief. She enjoys reading, playing the violin, and math. She is captain of the high school math team...