Students and 2020 Homecoming
October 19, 2020
Homecoming this year looks a lot different this year for Edina High School students, with no dance or parade, and most activities moved online. In years past, the week leading up to the homecoming football game and dance is highly anticipated. However, because of COVID-19, this tradition has been altered. 
While Spirit Week is still taking place over Google Meets and the coronation and football game are streamable online, the dance and parade were cancelled. "Due to COVID-19, we are unfortunately unable to have a Homecoming parade or a school dance this year," an email sent to Edina families from Edina Public Schools stated.
The cancellation of homecoming was a huge disappointment to the student body. "I think everyone is pretty upset about homecoming being cancelled. It's definitely a highlight of the year so to not have it just didn't feel right," sophomore Ariyana Yegneswami said.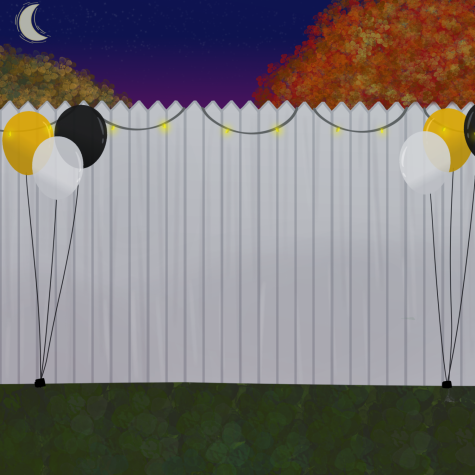 Despite no official dance set up by the school, numerous students have taken it upon themselves to have their own homecoming. FOCOS, or fake homecomings, include all the traditional homecoming activities: pictures, a dinner, and an afterparty—everything except the actual dance. "We got all dressed up and took pictures and then got dinner and went to someone's house. It wasn't exactly like homecoming obviously but it was nice to have a little bit of fun and tradition like a normal year,"  Yegneswami said. 
While FOCOS are a good substitute for the dance, whether they are a safe option is up for debate. Remember that homecoming was cancelled for the safety and wellbeing of the community, and large gatherings or partying can defeat the purpose of this decision. This is in accordance with Minnesota's safety guidelines that state indoor gatherings are limited to 10 people and facial coverings are required. 
As for the Homecoming football game, students and other members of the public are not allowed in the stadium due to current COVID guidelines. This will be a big change this year, as previously the student section was full of people coming to support the football team. However, the game will be streamed live on the Edina Boosters Website. "Watching online isn't the same as being there, and I'm really going to miss the environment of the games, but I understand why [the football game's attendance] had to be cancelled," sophomore Joey Matysik said.
Though many things have changed or been called off, students have continued to adapt and make the best out of this year.