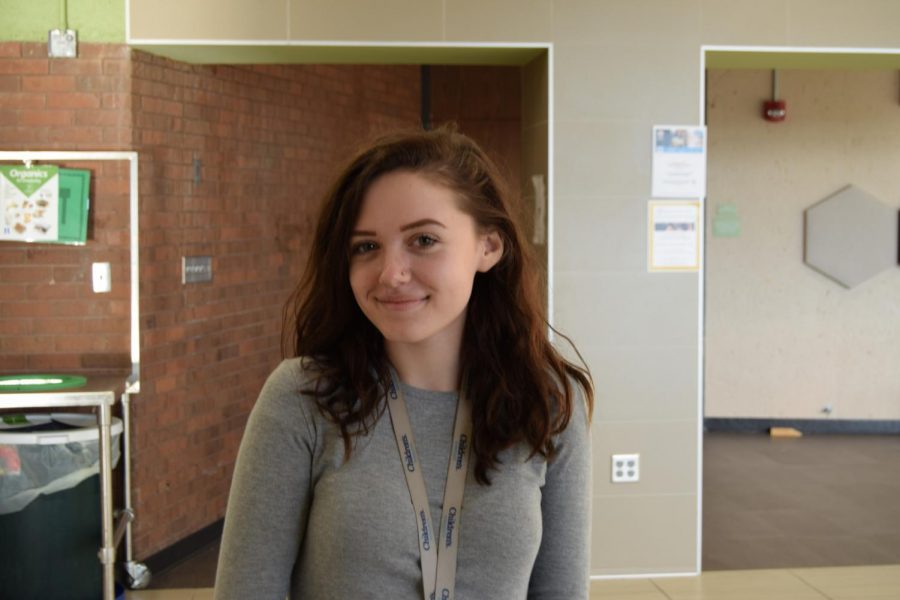 Mimi Beringer
Hornet Connections at Edina High School is a program that allows students to participate in activities and forge friendships with the students in Special Education classes. Students can participate in these activities during flextime and during other events. In the past, Hornet Connections has facilitated arts and craft projects, games, singing, dancing, and even Theater for All productions and participation in Special Olympics Minnesota. In the 2018-2019 school year, sophomore Lauren Brull was selected as a student representative for Hornet Connections.
Brull has been involved in Special Education programs ever since she was young. Her motivation for starting was her older sister who has special needs. Brull's relationship with her sister helped grow her connection to the Special Education community. Not only does Brull have strong bonds with students in Special Education, she knows most of their families too. When asked why she wanted to be involved in Hornet Connections Brull simply said: "It makes me happy."
Her responsibilities range in nature from organizing events and fundraiser to being a good example or all students. "Mostly, [I] just go to a lot of the events and help out with the activities fair, fundraisers, and dances," Brull said. She is excited to be a representative because she is passionate about being an advocate for the special needs community.
Hanson expressed that in new representatives she looks for  "People who are willing to take initiative, that want to be involved, that are really trying to have an inclusive of an environment as possible." Lisa Hanson, an EHS Special Education Teacher, explained why Lauren Brull was chosen as representative. Over the past years, Brull has raised hundreds of dollars for Special Olympics Minnesota, worked on the R-word campaign last year which was started to change the R-word to respect, and she has helped spread awareness of inclusion.
Brull has encouraged other EHS students to become more involved in Hornet Connections and supported mainstream students to be more inclusive towards the Special Education students. "My goal is that people will, one, come and join because it's a lot of fun and even one small action makes a big difference. As well as, two, hopefully, start to make a difference, as people still use the R-word and say insanely rude comments about the Special Education students when it's completely unnecessary and they're just mean for no reason. So, hopefully, I'll be able to stop it," Brull said.