Review of "Pizza My Heart" (2005)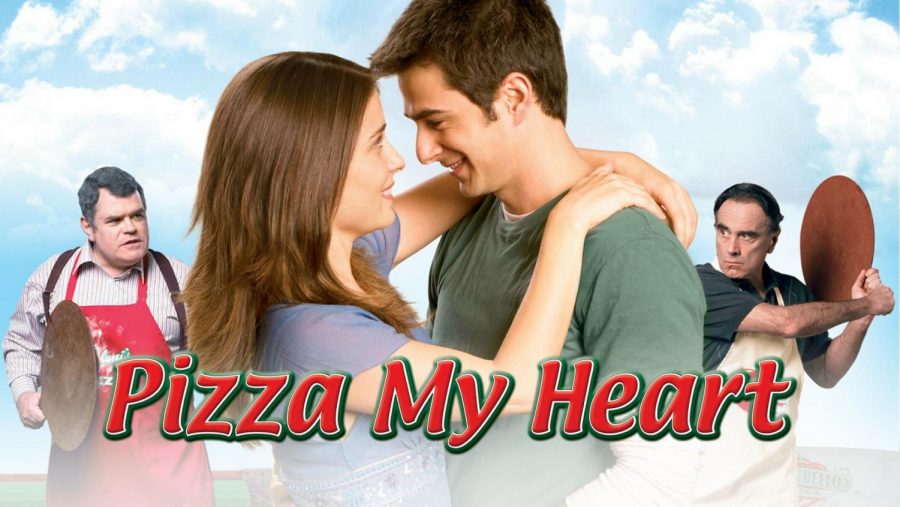 This week I watched "Pizza My Heart," a romantic spin-off of Romeo and Juliet. A son and daughter from rival families, the Montebellos and the Prestolanis, fall in love despite the disapproval of their feuding families. The families have a feud that goes back generations to Italy, over which family invented pizza. Both their families own pizza restaurants in Verona, New Jersey. This film is full of love triangles, betrayal, and delicious pizza. 
"Pizza My Heart" was directed by Andy Wolk, who has directed episodes from familiar shows such as "Gossip Girl", "The Practice", and "Criminal Minds". I thought the leads Shiri Appleby and Eyal Podell, who played Gina Prestolani and Joe Montebello, delivered an electric performance in this movie with their convincing portrayal of Romeo and Juliet in New Jersey.
This movie might not be worthy of any Academy Awards, but I would say it was quite enjoyable. Sometimes it's nice to have a movie that's simple, short, and doesn't require too much attention to watch it. For reference, I think the holiday romance movies from the Hallmark Channel have a similar vibe to "Pizza My Heart." Yet, there was something special about "Pizza My Heart." The idea of combining the story of Romeo and Juliet with Italian restaurants in 2005 is captivating.
I would recommend this movie if you want a movie to have on in the background if you want to have a movie to watch but are busier with something else. Overall, "Pizza My Heart" is one of the top ABC Family movies that I've seen.
About the Contributors
Mimi Beringer, Visual Editor
Mimi is a senior photographer for the paper. Her favorite things include watching iCarly and staying awake. Her favorite foods are celery and corn. She...