Nordic Team Heads West for Thanksgiving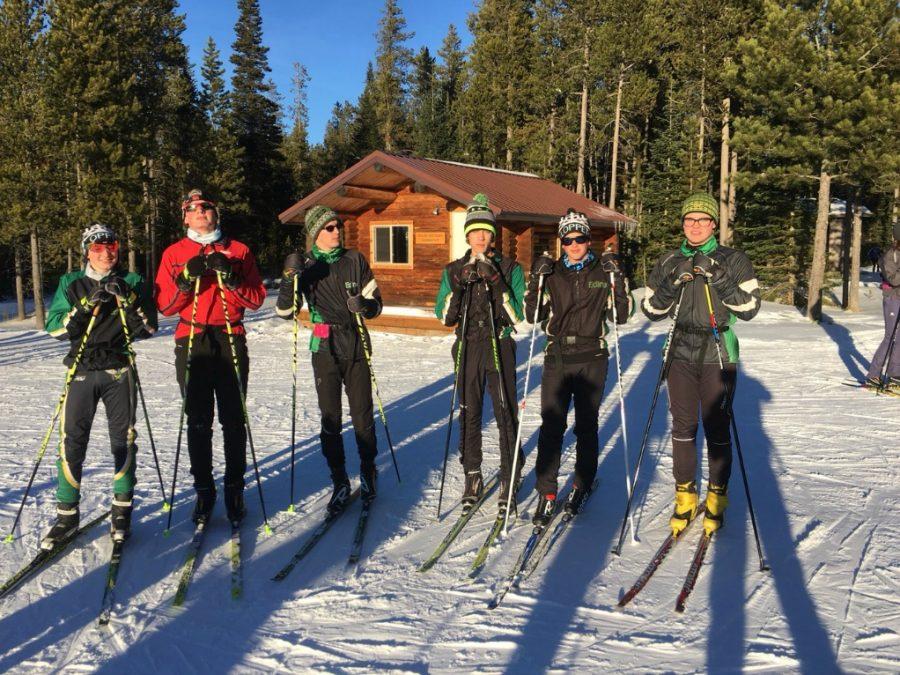 The Edina boys' varsity nordic team is heading to West Yellowstone, Montana over Thanksgiving break in order to train on snow early in the season. The team is being coached by Craig Jarvinen and Piotr Bednarski, the head coach of Loppet Nordic Racing (LNR). LNR has been extremely successful in the past, earning the title of U.S. Junior Nationals Club Champion for three consecutive years.
Thousands of skiers and teams have headed to West Yellowstone with the same goals as Edina Nordic and LNR: to get on snow before the competition does. "It's a good place for nordic skiers to get a jump on the season," said sophomore Peter Rock, a member of Edina Nordic.
A normal training day for a skier in West Yellowstone begins with a 10-15 minute morning run at 7:15 a.m., followed by breakfast. Then there is usually a two to three hour training ski at 8:30 a.m. After midday break, the skiers head out at 3:00 p.m. for one to two hours of skiing. "A day will end with relaxation and [review of ski technique] footage," said Rock.
Besides having snow early in the ski season, West Yellowstone is also 6,700 feet above sea level. Training at high altitudes has huge benefits. The decrease in oxygen at higher altitudes causes the body to release a hormone called Erythropoietin (sometimes referred to as EPO) in the body, which triggers the body to produce more red blood cells. Due to an increase of red blood cells, an athlete can more effectively use oxygen at lower elevations, such as the Midwest. "[Doing] long training days at altitude results in athletes getting tired faster than they would at lower altitude" said Rock.
The varsity boys on Edina Nordic plan to qualify for the State Meet at Giants Ridge in Biwabik, MN in February. This requires them to place in the top two teams of their section. "With Edina sending several people to West Yellowstone this year, it means that Edina is getting on snow faster than a lot of the teams in our section. The goal is to go to state this year, and hopefully [West Yellowstone] will help us down that road," said Rock.
Last year on Thanksgiving Day, many athletes skied into Yellowstone National Park on a snow-covered road. "My favorite memory is when we did a four hour ski into Yellowstone Park. [Yellowstone] has some of the most beautiful views I have ever seen," said Rock.
"I'm really looking forward to the time trial on the last day. It's a good way to see how you're doing at the end of a long week of training compared to the other skiers," said Rock.
About the Contributors
Matthew Egger, copy editor
Matthew Egger came into the world on a bitterly cold, late December day. Perhaps that explains his apparently cold persona shrouding his true and friendly...