National-level cellist looks toward bright future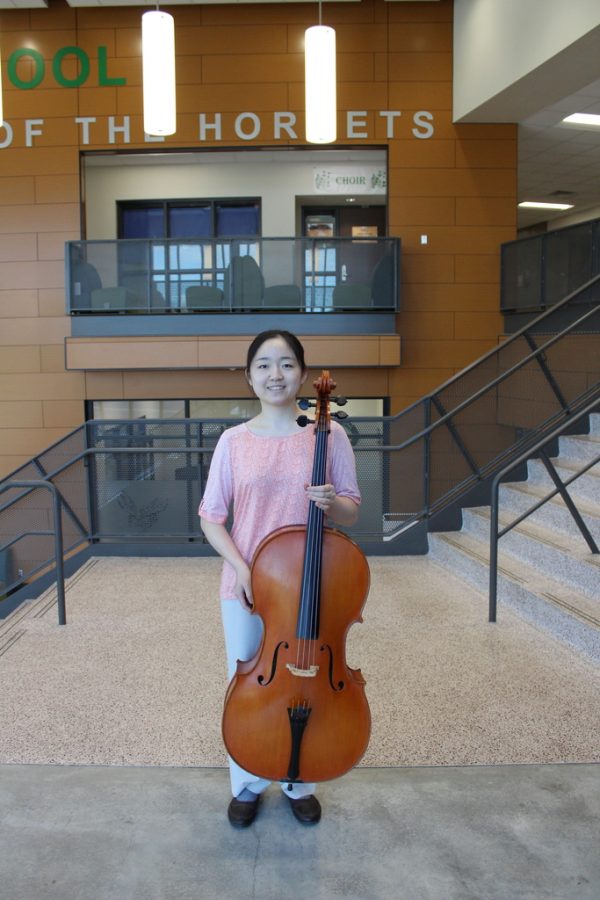 Participating in music through classes and clubs at Edina High School is common, but very few take their talent to the national level. Dahyun Hong, a junior, is one of these few.
Hong is a member of the Honors Orchestra of America and participated in the Music for All Festival this year. There is an online audition from which the best students are chosen to be in the orchestra and attend a festival, which took place in Indianapolis earlier this year. Hong not only made the cut for this highly prestigious orchestra in a very competitive environment, she was also the cello section leader.
After deciding to apply for the Dean's Scholarship, something only juniors who participate in the festival are eligible for, Hong sent in an online audition for the scholarship prior to the festival. "They chose three to five finalists out of I don't know how many people," Hong said. Then, at the week-long festival, she auditioned in person and got the news that she received the scholarship: a full ride to the University of Butler in Indianapolis, Indiana.
Winning the scholarship was a big surprise for Hong and her family. "I couldn't believe it when my sister came back from her National Music Festival with a four year scholarship in hand. It felt like her years of hard work and dedication to the cello were finally paying off," junior Jaehyun Hong said.
This opportunity was spurred by the numerous programs for string musicians inside of and around Edina. Having studied the cello for nine years, Hong does more than just play in the top EHS orchestra, Concert Orchestra. She takes private lessons, is a two time member of the All-State Orchestra, and participates in St. Paul's Artaria Chamber Music School.
Only a junior this year, Hong has a long way to go before having to make a college decision. However, now that she has this scholarship, she knows that she has a free, high-quality option for her post-secondary life. "I'm seriously considering [Butler University]. There is a strong chance that I'll go there. It has a good music program and I think I'll enjoy attending college there," Hong said. Hong plans to major in Cello Performance in college.
About the Contributors
Sophie Charnell, Photographer
When she's not binging Grey's Anatomy for the third time, Sophie is most likely taking photos of everything in sight. She has a tendency to get sick...