Julia Nicholson
May 19, 2020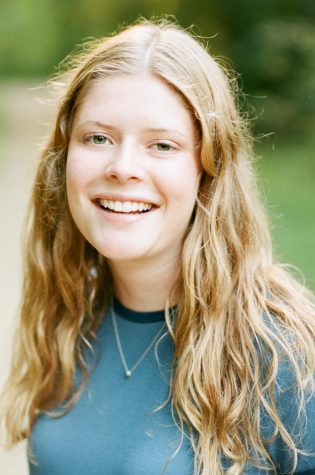 Julia Nicholson has left her mark on Zephyrus as the copy editor for the 2019-2020 school year. Her responsibilities included editing every article that was written this year and laying out expectations for the writing staff's grammar and style. However, she is most known for keeping the writers on their toes with style guide quizzes, staying after school to help with page layout, and always being a friendly face in the Zephyrus publishing room.
In addition to the countless articles she has written, Julia said that her "favorite part of Zephyrus is meeting people in the high school that [she] would not have met otherwise and making really good friends." When looking back on her years at EHS overall, Julia is proud that she stayed true to herself. 
Outside of Zephyrus, Julia is a spirit captain for the Edina Girls' Ultimate Team, a member of the Site Council, and an "inept but dedicated" house soccer participant. Outside of high school, she works as a camp counselor over the summer.
Next year, Julia is planning to attend the University of Minnesota—Twin Cities to study Cinema and Media Culture. While the entire Zephyrus staff will miss her, we know that Julia has a bright future ahead of her!