Gabe Antoine
May 19, 2020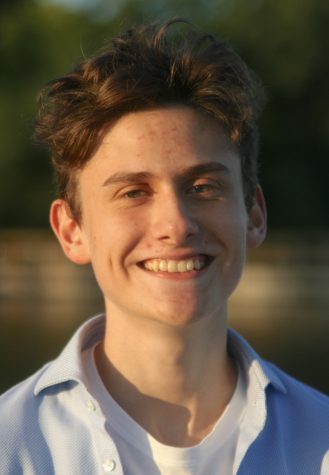 Despite senior year being his first and only year on Zephyrus, Gabe Antoine was a valuable member of the team. As a member of the art staff, he used Adobe Illustrator to design art for the paper; some of his best projects include partnering on the cover for cycle 3, A$AP Rocky art for an online article, and designing Zephyrus merch (which unfortunately never made it off the computer). Next year, he's taking his art skills to the University of Minnesota Twin Cities, where he will be majoring in product design.
Although he joined Zephyrus for a creative outlet and a way to become more involved at Edina High School, he also enjoyed the community. Some highlights of the year for him include hanging out with friends during class and the tradition of Friday snacks. Zephyrus was a great way to end the school day and the week. 
Some of his favorite memories from his EHS experience are similar in his favorite memories from Zephyrus–the unique camaraderie between the EHS Class of 2020. He enjoyed the student life of EHS–especially football games–and developed close bonds with fellow classmates which will last far beyond high school. Even though French Club only met about twice a year, Gabe was a proud member. Zephyrus appreciates Gabe's contributions to staff this year, and he will be missed.