French internship provides opportunity for growth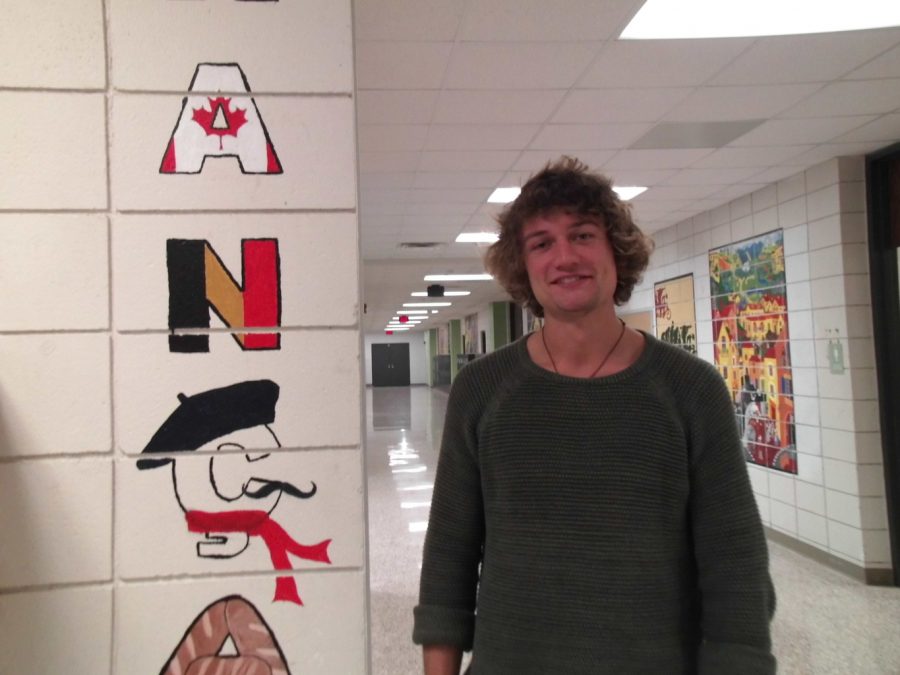 The Edina Public Schools offer a variety of strong language programs; their French program, in particular, is so strong that it doesn't just teach students but interns as well. The interns are contacted through their universities and given the chance to travel to Edina for one school year, in order to experience teaching at Edina High School, a program that has been used in the past. Currently at EHS, there are two French interns.
Ludovic Peduzzi and Thiebault Cheneviere are two interns with the French department who will be with Edina for the 2019-2020 school year. They heard about the opportunity and decided it would be beneficial in order to further their teaching abilities.
 Peduzzi, or Ludo, as he is known to his students, plans to be a biology teacher back in France, so teaching French proved to be something new to him. "It's different for me because I'm teaching French [at EHS]. So it's a challenge, but it's good," Peduzzi said.
Cheneviere is from Paris, France. Something he learned in the United States is that the school system is drastically different from that of France: in the United States, students have more choices about the classes they take. "In France, you don't have the choice about the class you take compared to here…it's still very different from [my] experience," Cheneviere said. 
Despite the challenges of teaching in a new country, there are also high points that demonstrate the merit of the experience. During his stay in Minnesota, Peduzzi tried pumpkin pie for the first time, something that is not common in France. "Today I tasted pumpkin pie… It's not very good, but if I'm going to say it in Minnesota Nice, I'm going to say that it's interesting," Peduzzi said. 
While the interns learn a fair amount themselves, they help students learn in ways they might not be able to with traditional teaching. Students find the perspectives of the interns helpful in being able to understand French culture. "I really like having the French interns here because they help us so much with the differences and similarities of French culture. They also help us with grammar mistakes and teach us new vocab or sayings that are actually used there," senior Hailey Felt said.. 
The cultural learning provided by the intern experience is a way for interns to discover aspects of other cultures while still pursuing their goals and furthering their worldly knowledge.
About the Contributors
Isadora Li, Staff Writer
Isadora Li, also known as Isa to, well, everyone, is a sophomore staff writer and excited about Zephyrus only for the food every Friday. Just kidding!...
Lily Simmons, Photographer
Lily Simmons (with one "L" not two) is a sophomore at Edina High School. She absolutely loves DC and Marvel, and her Percy Jackson books. She quotes...