Fighting for a higher standard: confronting sexism in professional sports
Zephyrus writer Kyra Bergerud argues that Serena Williams' US Open loss was the result of sexism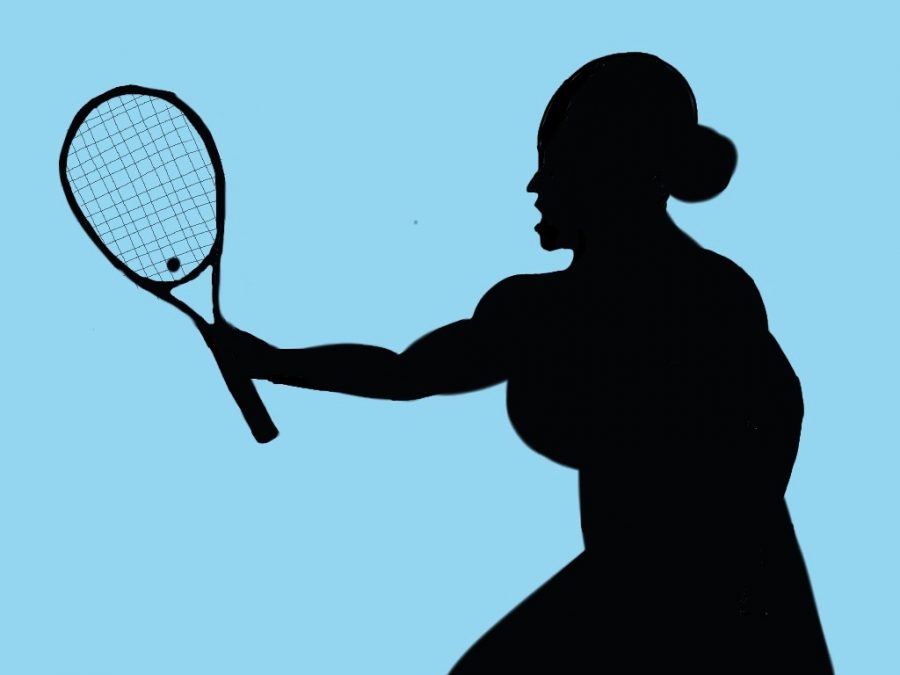 Since inception, sports and sexism have gone hand and hand. Even at the highest level, male athletes see much more privileges with the rules, and, in particular, to what extent they can break them. However, tennis has seen a new era of power, strength, and diversity, with Serena Williams being the main contributor. Williams has been a resonating voice for the fight against racism, sexism, societal roles, and has created a new path for female athletes everywhere.
Despite these notable achievements, time seems to be reverting back to old stereotypes and procedures during the events that may have cost Serena Williams the Women's US Open on Sept. 8. During the widely anticipated match between Williams and Naomi Osaka, Umpire Carlos Ramos proceeded to give three code violations: one for the interference of coaching, one for breaking her racket, and finally, calling the umpire a "thief" lost her the game. The instance was a clear message of sexism, not just costing her the match, but further demonstrating the inequality of athletics.
"I've seen other men call other umpires several things," she said. "I'm here fighting for women's rights and for women's equality and for all kinds of stuff. For me to say 'thief', and for him to take a game, it made me feel like it was a sexist remark. He's never taken a game from a man because they said 'thief," Williams said. As a campaigner for women's equality, Williams and the entire sports community was appalled by the match.
Following the accusation of sexism, the media blew up. While others say Ramos was consistent with the rules, others defended Williams saying the event showed a clear demonstration of inequality.
However controversial, it is clear that this is not the first time and will not be the last that sexism finds its way into tennis. Earlier this year, Alize Cornet was punished for readjusting the shirt she was wearing, and dress code enforcement was changed after Serena wore an "inappropriate" black catsuit to the French Open.
All of these have been instances where the actions taken by women were heavily scrutinized, if not for the sexism inherent in sports, for the excusable behavior that it justifies. "When a woman is emotional, she's 'hysterical' and she's penalized for it. When a man does the same, he's 'outspoken' and there are no repercussions," Billie Jean King said in regards to the match. The support of tennis legend King brought even more attention to the calls of sexism, causing many to acknowledge that the calls of sexism were important.
The match does not just represent an important loss for Williams, but echoes the serious and urgent problems of tennis and sports as a whole. We must always call out instances of sexism, even when it cannot be proven; the only way to move towards equal and diverse representation is to hold the actions of everyone accountable and set a standard that cannot be broken, especially when it comes to women.  
About the Contributors
Kyra Bergerud, Administrative Coordinator
As a proud Ravenclaw, avid reader, and coffee addict, it is no doubt that staff writer Kyra Bergerud has a notable presence at EHS as a nerd. Hovering...
Mallika Srinivas, artist
Mallika Srinivas is a sophomore at Edina High School. Her role on Zephyrus is officially described as an artist. However, she has the tendency to pretend...