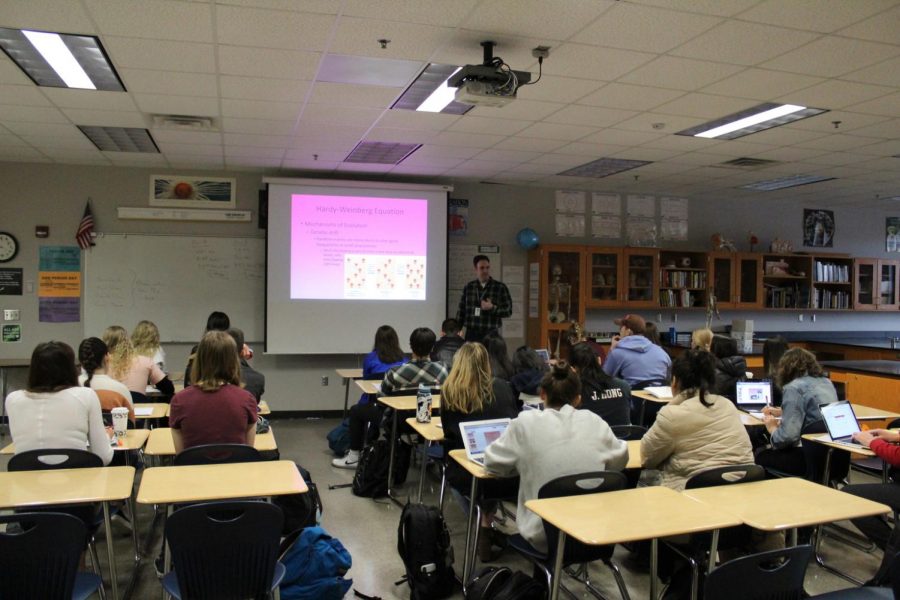 Sophie Charnell
Registration has historically been a time of anticipation and anxiety for students attempting to choose their classes for next year. On Thursday, Jan. 24 the process became more uneasy when students were warned they would no longer be able to change their classes the following year due to budget cuts.
Despite the tension around the cuts, schools saving on their budget is more common than realized. The allocated state funding to education has not been sustainable, making education funding not sufficient enough to meet the needs of Minnesota schools. Edina is one of those. "We're not different than schools around the state of Minnesota that have to make reductions in their budget when they don't keep up with their costs," Principal Andy Beaton said.
The real problems come with how funding is dealt and managed by government services who don't account strongly enough for social factors like inflation, "state aid formulas that come in do not keep up with the cost of inflation," said Beaton.
Although most students are just now becoming aware of the cuts, they have been in effect since last year. "We cut some positions, we shifted some costs, we made those reductions. This is year two of those reductions," Beaton said. Those changes consisted mostly of trying to scale back funding on a little of everything, instead of forcing one program to suffer.
The Edina schools budget is created based on enrollment levels, which went down this year, in turn causing a smaller budget and generating further needs for budget cuts. "That's why [the cuts] are a bit bigger this year because it's those two parts put together. The cuts that were going to be made already plus the reduction in enrollment," Beaton said.
These further cuts have translated to stricter policy around changing classes, but based around the same class size policy that is already in place. That means that there are no actual changes in class sizes next year or classes that will be cut as a result of the budget cuts. "We're not increasing the ratio. It's district policy that classes have 30.9 students… for next year we just have to be a lot tighter," Beaton said. Because the district policy will be imposed more tightly next year, students will have less flexibility to move around or to change their schedule.
However, the budget cuts may provide a surprising benefit for motivated students. Before the budget cuts, many students bank on the option of changing their classes. With that option now gone, many are forced to be more selective with their class choices. For some like sophomore Divya Danthuluri, creating a stiff schedule next year has been a necessary push, "I have decided to take more AP classes than I would if I could change classes. It was not an easy decision, but I knew that I would regret not taking an AP class more than I would regret not taking a regular class since I think that a good challenge would ultimately benefit me," said Danthuluri.
These new schedule and policy changes being made in the district can be a benefit to students, as long as they are cautious that class choices are permanent and potentially costly. But if students take an active role in their class choice,  registration should be a thoughtful process that will set students up for success.
Beaton concluded, "[students] should think about their dreams and aspirations that they have for their future coursework and areas of study and register for those classes."