Athlete of the month: junior Kelsey Neff excels in gymnastics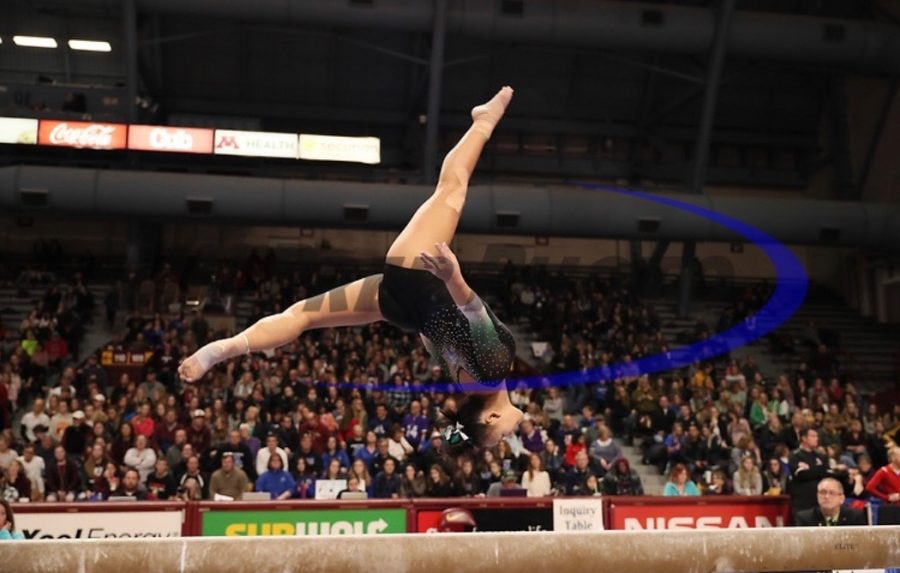 Zephyrus: How long have you been involved with gymnastics and what team are you on?
Kelsey Neff: I have been doing gymnastics since I was three years old, so 13 years. I was originally on TAGS gymnastics but now I'm on the Edina High School [varsity] team.
Zephyrus: What accomplishments have you achieved while being on the team?
KN: My biggest [accomplishment] is probably that I was number one at sectionals, which is really cool. Then I went to state for all-around and I did pretty well there, which was fun.
Zephyrus: What is your favorite memory of being on the team so far?
KN: I would definitely say [my favorite memory] is going to the meets all together, waking up early in the morning, and then riding the bus to the competition and all of us cheering for each other and getting to support each other the entire way.
Zephyrus: What have you learned from being a part of the gymnastics team that may help or encourage other athletes?
KN: I've learned a lot about teammates and friendships just because when you're in the gym with each other every single day you become really close with them. Especially in gymnastics— even though it is an individual sport—your teammates are what get you through it, so I think that's really important to know.
About the Contributors
Reagan Stanchfield, Copy Editor
Reagan Stanchfield, senior and copy editor, has a deep love for journalism, which she hopes to develop while writing for Zephyrus. When not doing excessive...